How to Make Money with Your Phone in Nigeria: 10 Ways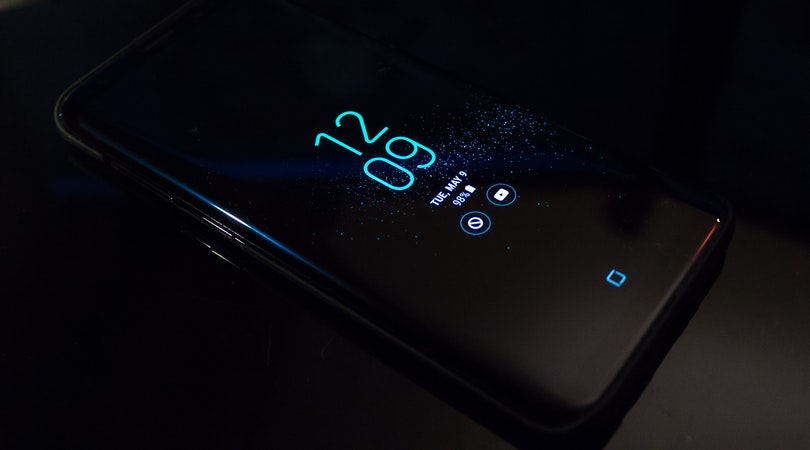 How to make real money with your phone in Nigeria as a student or stay-at-home mum is perhaps one of the questions asked by Nigerian youths. And this is because we all (Nigerians) are starting to realize that making money especially (fastest ways) here in Nigeria today has gone beyond having a regular 9 – 5 job or running a business that might take you donkey years to yield millions.
So today, we the Nigerian youths are looking for legit ways to make money (fast-fast) with their phones. I myself I am part of this movement and I will not deny it because: Number 1: I am a Nigerian youth and number 2: there are uncountable times I have dared to ask Google "how to make money with your phone in Nigeria".
Come on! Who does not want to make money with their phone (or make more money) in this country (Nigeria) especially monies that are tax-free? Even someone like me already having some streams of income asides from my regular 9 – 5 job still want to make more money with my phone in Nigeria. This is absolutely natural.
And I am sure you feel the same way too here that is why you are reading this article here. Let me ask you this question. How will you feel making money right on top of your bed? Or how will you feel making money wherever you are whether in the bank, church or owambe without moving a muscle but just a few clicks on your phone?
Absolutely amazing right? Yes, it is… A few friends of mine have testified to this and told me how it feels. One of them even told me "Ralph, the fact, that I can sell from anywhere in Nigeria makes this absolutely amazing." Meanwhile, before all this, I use to tell my friends that their phones should be an asset to them. How can it be an asset to you?
By reading articles and watching YouTube videos that improve you (making you a better person) and it making real cash for you – using some apps and other methods to make money. I mean 'How will you be using an expensive phone and all you do with the phone is take pictures, play games, and browse visiting Facebook and Instagram looking at what celebrities are putting on?'
At least, if your phone cannot even make millions for you it should be able to make you a few thousand to cover your daily or monthly expenses.
Tools Needed to Make Money with Your Smartphone
Here are tools or equipment you need to make money with your phone in Nigeria.
A. Android Phone or I-Phone
It is funny how some people think to make money in Nigeria at this time and age can be done with any phone. Please, if this is possible let me know in the comments. Maybe I am wrong because as far as I a,m concerned you will need an Android phone.
B. Data Subscription
Data is the number two thing you need if you want to make money with your phone in Nigeria. I can not be specific on how much you need since it all depends on how much you can afford and how well you use it to browse the internet.
C. Time or Availability
When I am talking about time here I am not saying you need to devote in all your day. No! All I am saying here is there will be crucial times you have to attend to customers. These crucial times can be waking very early in the morning to attend to a customer's need. All these go a long way in showing how much you're serious with what you do and how much you care for their urgent needs.
D. Power Bank
Although power availability is increasing in Nigeria, we still experience blackouts and you can not really rely on generators because sometimes they could disappoint you. Asides from that, sometimes you might not even have some chance to fuel it. This is why you need a good power bank as your backup to help you always be online and available at any time always.
If you have all this in place, it is going to be very easy for you to start making money with your phone in a country like Nigeria without any delay.
How to Make Money with Your Phone in Nigeria
Here are ways you can make real money with your phone in Nigeria.
1. Play Online Money Games
There are many games online that you can play with your phone in Nigeria that can pay you money when you win. One of these phone games as mentioned is – Lucky Day. You can visit the Play Store to download this game if you like playing games.
Other ways you can make money by using Android apps are:
1. Google Opinion Rewards
2. Clickworker
3. Foap – a popular app that lets you sell your photos and make money.
4. Toluna – helps you make money by taking surveys
5. Swagbucks – Similar to Toluna
6. CashPirate
There are many more on the internet if you do not really like any of them.
2. Sales of Recharge Cards
This is the most common and sure one in Nigeria now making money with your phone. All others like playing games may also pay but it is not always consistent. As I said earlier, you will earn a token for every credit and data you sell, and you will also earn from people you bring to the platform to register. My best advice for you here is to start small and grow the business as time goes by.
Start by selling to family, friends, and co-workers first before selling to others and as time goes by these people will introduce you to people outside your circle to patronize you. You should consider this method of making money with your phone if you have your normal 9 – 5 job you do daily. Read our guide on how to start a recharge card business in Nigeria.
3. Social Media Manager
This is when you stand in for a company, individual, or blog online by representing them on social media platforms. And you will be paid monthly or based on commission to maintain these brands. Social media job is trending in Nigeria because many companies are very busy with their regular everyday customers so they need someone that will specialize in maintaining their online presence.
What they want you to do online (for them) and how they want you to represent them varies. But the basic thing is you do this work from anywhere you are. The company can be in Lagos whilst you (their social media manager) can be in Port Harcourt and you will still do your job perfectly. Just last week I still saw an individual recruiting a social media manager for her blog on Twitter.
So these people (the employers) are always there online you just need to look at the right places. You can start with Twitter. Read this article for more tips on how to become a social media manager in Nigeria.
4. Start Online Consulting
Are you good at advising people on something – business, career, agribusiness, investment, and so on? Are you experienced in these sectors and you are a certified professional? You can make money with your phone in Nigeria by tutoring or mentoring people. Nigerians that want to learn from you. To do this, you can charge a price per 30-minute or 1-hour call you make with individuals who want your advice or simply chat with them.
This is another lucrative way you can make money with your phone in Nigeria. Read our guide on how to start consulting business in Nigeria for more details on this.
5. Customer Care Agent
There are many companies and celebrities that are looking for people who will attend to customers on the phone. They just want you to book appointments and attend to complaints from customers. You can do this with your phone from anywhere you are in Nigeria. All you have to do is to respond when the call comes in and you will be paid based on commission or salary.
6. Write and Edit Articles
Yes, writing and editing articles for blogs is another way you can make money with your phone in Nigeria. But this is one aspect many people are looking down on because they think typing articles can only be done with a laptop or desktop computer. I used to think this way too until I discovered an app after making serious findings that helps me write articles with my phone and post on the blog – after some editing on the blog.
It is this app I am using to write this article. This might not look like a big deal to everyone but it is a big deal and a huge relief to all Nigerian writers and bloggers as we are no longer limited to power, laptop, and time. I can be in traffic and be writing my next BIG article on the blog. The name of this app is Notepad.
It is on Google Play Store for those of us who are interested. So how can this help you to make money? Do you ask? It makes money for you as a freelance writer because it makes you write and submit unlimited articles to blogs that pay writers.
On my findings, so far submission of articles to blogs that pay writers in Nigeria ranges from N500 – N2,500 depending on how good you are and how persuasive you are. If you write 5 articles per day and you are paid money this money goes a long way. Read our article on how to make money as a content writer in Nigeria for more guidance on this.
7. Perform Online Surveys
Another way you can make money with your phone in Nigeria is by doing online surveys. Yes, there are many survey apps on the Google Play Store and iOS store that you can download, register/sign up and start doing online surveys. These online surveys are brought to you by manufacturers, techies, and others who want to test their products and services before they are launched.
Online surveys are just like market surveys where you test products to see if they will be accepted. You can make money in dollars by doing online surveys. However, you need a PayPal account to withdraw your money anytime. Read our guide on 15 Best Paid Survey Websites in Nigeria for which survey sites are best for you.
8. Create Comedy Skits
With the availability of good Android phones and iPhones, you can also make money with your phone in Nigeria by creating and uploading comedy skits. As a content creator, you can make money on social media in dollars by uploading videos, especially on YouTube and Facebook.
Before you can monetize your YouTube channel with Google AdSense using the YouTube partnership program (YPP), you need to surpass 1,000 subscribers and 4,000 watch hours. After this is done you can now start making money in dollars. You can also make money on Facebook by sharing your videos there too.
9. Buy and Sell Bitcoin
The buying and selling of Bitcoin in Nigeria is another way you can make money with your phone in Nigeria and it has been going on for some time now. Even last week while having a discussion with a co-worker – Mr. Ebere told me the platform is still booming day by day. He told me just recently he cashed out over N50,000 to invest in shares.
So far, it has been going well for him. According to him, he said to start I need a good amount of money to buy Bitcoin then after this, I can go on to buying and selling it. The money-making secret here is to buy when prices are decreasing and to sell when prices are increasing. Mr.Ebere has decided to bring me on to this platform but I am still taking my time to understand to it operates fully.
Once I do, I will be in and in for good. However, I have started some tutorials on this by watching lots of videos on YouTube. I will let you guys know when I start fully.
10. Sell a Product or Service
Do you have a business you run already? Maybe it is a buying and selling business or a service business you can make real money with your phone by promoting or advertising this business on your phone. With your phone, you can reach many people at once. These people can be family or friends or even intending customers you can convince them by calling them, chatting, sharing what you sell on social media, and more.
Apps to Make Money on Your Phone in Nigeria
Here are online apps you can use to make money with your phone in Nigeria today.
1. ClubKonnect
This is one of the best apps currently in Nigeria that helps to make real money with your smartphone. All you need to start is to register but there is a caveat here, you will need money to register with some amount of money. See this as capital. The money you use to register depends on how much you can afford but there is a limit to the capital to start.
On this platform, you can sell data, recharge lines, subscribe for GOTV, Startimes, and even pay for NEPA bills you make a profit by selling to people in Naira, and as time goes by you can cash out how much you have made. Money made might not be in millions of naira like I said earlier but it goes a long way in managing our day-to-day expenses.
2. InstaNaira
InstaNaira is also on our list as one of the phone apps that makes money in Nigeria but I just heard it is no longer paying. So we will just move on to the next one. Note: It is used to make money by using the platform to recharge our daily needs and through referrals but the thing is it no longer pays you back for buying from them.
3. Recharge and Get Paid
I have heard about Recharge And Get Paid (RAGP) network for some time now. In fact, I know a close friend of mine a mentor that is into it. And the last time we talked, he told me he just cashed out 20k plus as his (commission) profit from the business. Recharge and Get Paid is like ClubKonnect as regards the same service they offer and you using the app on your phone to make money.
But I think RAGP is more popular than ClubKonnect. RAGP also pays you based on the people you introduce to register on the platform as far as they use your referral code. Imagine if just 50 people register under you on this platform. This is why many youths are pulling people into the platform.
Whether you continue to buy on the platform or not you will continue to make money until the platform crashes (probably no longer available). But to also start on this platform, you need to register with a token – any amount from N5,000 upwards.
Conclusion
These are the top ways known to make money with your phone. Which apps are you using currently to make money on your phone in Nigeria? Share with us in the comments. That is all in this article. As usual, let me know if I missed any part of this article.
Recommended: