How YouTubers Earn Money in Nigeria: 10 Ways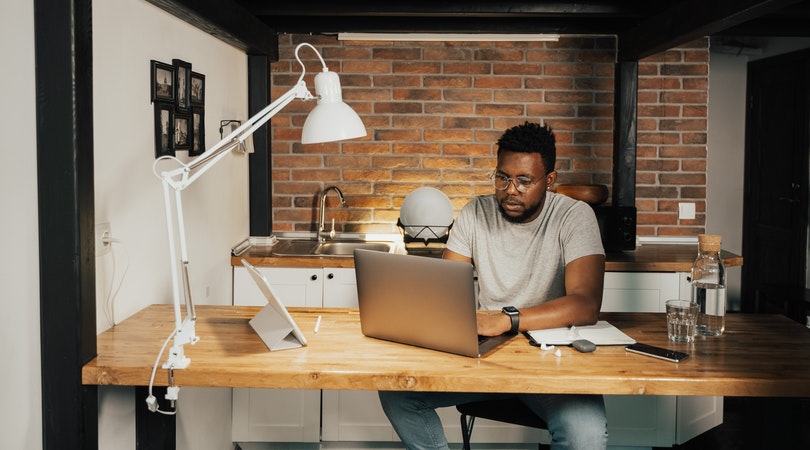 Are you a YouTuber or you are an aspiring YouTuber in Nigeria? You are considering making money from YouTube full-time or part-time and you want to know different ways you can make money from YouTube? Read this article to the end. In this article, I am going to be sharing with you the top ways Nigerian YouTubers make money from YouTube.
Or how Nigerians make money on YouTube. But first, I will start the requirement before your YouTube channel can be monetized.
You see unlike monetizing a blog, to monetize your YouTube channel you need to pass two major requirements.
1. You need to have at least 1000 subscribers.
2. You need to have at least 4000 watch hours.
You have to meet up with these 2 basic requirements as one cannot pass for another. Once you are able to reach this major milestone. You can then start making money majorly from your YouTube channel in different ways.
Top Ways YouTubers Make Money in Nigeria
Now that you know the requirements to get your channel monetized let us look at different ways most Nigerian YouTubers earn money.
1. YouTube Partnership Program (YPP)
By joining the YouTube partnership program you are not just entitled to making money from your YouTube channel from Google AdSense you can also make money through other variance means. You can make money with not just video ads but with YouTube premium subscription fees, and channel membership.
However, most Nigerian YouTubers do not really join the YouTube partnership program. They focus on Google Adsense as a major source of income because the income that comes from Google Adsense can be regarded as consistent or passive income. 
Google AdSense pays you more when they run automatic ads on your YouTube channel than when they run ads on your blog. They pay you $1 for every 1000 views on blogs but they pay you $17 for every 1000 views on your YouTube videos. Please note that this amount is also subject to other factors.
So as regards comparing the Adsense income of a blog and a YouTube channel, it is easier to become a millionaire as a YouTuber than becoming a millionaire as a blogger. If you are wondering other ways you can make money on Google read our article on how to make money on Google in Nigeria.
2. Create Sponsored Content
This is another way Nigerian YouTubers make money from their videos. They use the views and subscribers they have on their channel to make money from YouTube. As a YouTuber whether you like it or not you are an influencer because your audience listens to you. This is how you increased your viewership and subscribers in the first place.
Due to this, brands will always reach out to you to promote their goods and services on your channel. This is a good deal because as a YouTuber you do not need to share this kind of earnings with YouTube. To make sponsored content you need to shoot a video talking about the products or services and why your viewers should buy the products.
How much you are paid for this sponsored content depends on the subscribers you have and how well you are able to bargain with the proposed brands. Examples of Nigerian YouTubers that are making good money from sponsored content are Fisayo Fosudo, Tayo Aina, and Dimma Omeh.
3. Selling Merchandise to Subscribers
Do you have a business you run asides from being a Nigerian YouTuber? Do you have products you sell online or do you have a shop where these goods can be bought? You can sell these products as merchandise to your viewers.
If you do not have any products you can sell customized clothing as merchandise to your viewers. The moment these merch are paid for you can waybill them to your subscribers' doorsteps. Many Nigerian YouTubers use this method to make extra money from YouTube. 
4. Affiliate Marketing Programs
Many Nigerian YouTubers are in one affiliate marketing program or the other. It is either they mention this in their videos or you see these affiliate links in their description below their videos. The most common affiliate marketing programs many Nigerian YouTubers join are Amazon, Konga, and Jumia.
As an affiliate marketer when you drop the links of these e-commerce stores in your video description and your viewers click these links to buy these products you will earn certain money as a commission. However, you can only withdraw when the money you have made reaches a threshold.
Depending on the affiliate marketing program you register for you can be paid in dollars or naira. If you are an Amazon affiliate partner you will be paid in dollars but as a Konga or Jumia affiliate partner, you will be paid in naira.
5. Media Licensing
Media licensing is another way most Nigerian YouTubers especially the popular ones use to make money. In case you do not know what media licensing means media licensing is when you allow media organizations or businesses to use your videos for promotional purposes at a fee. This could be when media organizations use your video to attract more audience or when businesses use your video to promote their goods.
An example of a Nigerian YouTuber that I know well that is really making money from media licensing is Fisayo Fosudo. Because Fisayo Fosudo reviews tech products, when he reviews these products on his channel, owners of these products will then reach out to him to pay him to use that same video to advertise their product on YouTube or Instagram.
He recently reviewed an oriamo airpod and because the video was good and got enough views oriamo reach out to him to use his video for media licensing. He was paid handsomely for this. Paid media licensing is one of the best ways you can make good money as a Nigerian YouTuber especially if you are well known.
Conclusion
There are many other ways you can make money from YouTube as a Nigerian however; the most common ways are the ones I listed above. If you know some other ways drop them in the comments below. As I explained earlier, YouTube demands dedication and consistency if you really want to make good money from it. It might not look like you will get a head-start or progress from the beginning but with your consistency, you will progress soon than you expect.
Recommended: