How to Make Money from Comedy Skits in Nigeria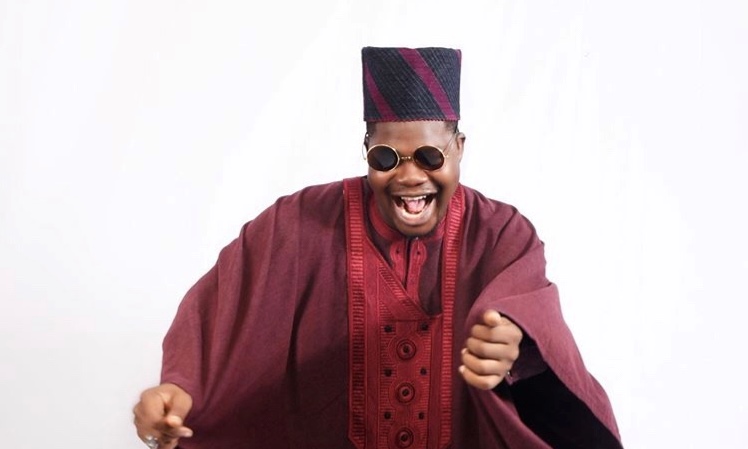 Do you want to become a comedian in Nigeria? Do you want to start making skits to post on social media to make money? Read this article to the end. At the end of this article, you will know how to start comedy skits in Nigeria, become popular, and make money. In this article, I will be teaching how comedians or skit makers like Taaooma, Miraji, Mr. Macronni, Broda Shaggi, and others make their money.
The entertainment industry in Nigeria is a multi-million naira industry and every day new and upcoming stars are becoming millionaires by just showing their talents. It is not because many of them know people at higher places. No. It is just that they know how to follow the trends – the steps to become famous in Nigeria.
Making money from comedy skits in Nigeria is not just about shooting one random video, editing it, and uploading it on YouTube, Facebook, or Instagram, and sitting down to start counting money. It takes baby steps and consistency to finally get to the peak.
How to Start Making Comedy Skits in Nigeria
Steps to make money from comedy skits in Nigeria.
1. Develop your Acting Skills
Acting is not as easy as everyone thinks whether it is a talent or a skill. In fact, the more you are trying to be familiar with it the less professionalism it shows. This is why you need to practice acting regularly even before you turn on the camera. Whether acting is a talent to you or it is a skill you need to practice regularly.
When acting try to be natural as possible and try to work on impressing yourself, not others. To start acting as a comedian you can even enroll in local film schools in Nigeria as a student. This will give you turns of ideas about both acting and shooting videos. You can also join your church drama team as this will also add to your acting experience.
Skits makers like Mr. Macaroni did not just stumble into making comedy videos by accident he has been acting even before fame came as a comedian. Acting to him was more of a skill than a talent. However, to Taaooma acting or making comedy skits is more of a talent than a skill.
So each person acting is different. What matters is how you see it and doing what works for you. Live and breathe with acting and as time goes by with constant practice it will come absolutely naturally to you. In fact, you will not need to do too much before you can make people laugh in your comedy skits.
2. Create your Social Media Accounts
Your social media handles or accounts as a comedian or skit maker are very important. You need to make sure your stage name is carefully chosen as it is with this stage name you will use to create your social media handles and gain fame. For easy recognition, it is best to choose stage names that are relatable to the public (your fans) – a name that your fans can easily connect with and remember.
Names of popular comedy skit makers like Oluwadolarz, Mark Angel, Zicsaloma, Broda Shaggi, Lasisi Elenu, and Oga Sabinus are easy to remember because they are simply they are relatable and easy to pronounce. If the stage names are complex or look or sound strange their fans will not remember it easily. After you have decided on your stage name the next step will be to sign up on social media using this name.
3. Get your Filming Equipment
To become a successful skit maker in Nigeria there are necessary filming equipment you need. Depending on how much you have you will need:
A. Camera
Make sure the camera you are buying is an HD camera. HD cameras depending on the specifications usually cost from ₦100,000 above.
B. Laptop
You will need a laptop to edit your skits. It is not a must you buy a new one. If you cannot buy a new one you can buy a fairly-used one. You can also shoot with your phone and edit with it. You just need to learn how.
C. Gimbal
A gimbal is a tool that is needed to stabilize your camera. It makes your videos look like it was shot by a professional director whereas it was shot by your friend or anyone.
D. Lighting
There are different types of lighting tools. How much they cost depends on their features.
E. Microphones
Microphone helps your viewers to hear you easily. There are different types of microphones and they have their price ranges. If you cannot afford to buy any kind of lighting for your comedy skits you can just shoot your videos during the daytime.
For equipment like camera if you cannot afford an HD camera you can simply use your phone to shoot. Most Android phones and Apple phones can shoot videos in HD (Higher Definition).
4. Start Shooting and Uploading Skits
After practicing your comedy skills to an extent and getting your equipment ready the next step is "action" – to start shooting your comedy skits. To start with you can shoot 2 – 3 videos in a week, edit them and upload them on Sundays, Wednesdays, and Fridays. Do these consistently till you start getting recognition then you can now reduce shooting your videos to once a week.
5. Do Comedy Skits Collaborations
Collaborations are very important especially if you are becoming famous as a comedian or skit maker. Your fans need to know that you are famous around your fellow comedians or skit makers. Comedians like Broda Shaggi, Officer Woos, and Mr. Macaroni are popular for doing collaborations with other comedians and Nollywood actors.
If you are stingy with your space other comedians will not want to associate with you. Even upcoming comedians or skit makers will avoid you like the plague.
6. Be Consistent and Persistent
Consistency and persistence are very important on your journey to make money from video skits in Nigeria and be successful. This is one of the virtues many comedians lack. As a comedian or skit maker, you need to be consistent in the number of videos you shoot and upload.
Do not get tired easily because you want quick fame. Realize that sometimes recognition might come on time and sometimes it might take time. You also need to know that your journey to fame is not the same as others and you are not in competition with anyone but yourself.
Remember this always and you always be contented with the recognition you have and the higher grounds you are about to climb. 
Making Money from Comedy Skits in Nigeria
There are different ways you can make money online in Nigeria with your video skits. These are:
A. Use Social Media
You can make money by sharing your comedy skits on social media. With social media apps like YouTube, you can upload your videos there, monetize your YouTube channel and start making money through Google Adsense. With Google Adsense, you can make money in dollars.
You can also make money by uploading your comedy skits to Facebook. You can make money there too by monetizing your videos. Making Money from Google Adsense is regarded as a passive income.
B. Make Sponsored Contents
As a comedian, you can also make money from your comedy skits by making sponsored content for brands. If brands love what you do. They want to associate with you. They will pay you to make videos promoting their brands. As a comedian making comedy skits, you can be paid a minimum of ₦100,000 – ₦300,000 or more for sponsored content if you know how to bargain well with brands.
C. Become a Brand Ambassador
You can also make money as a brand ambassador. If you work on your brand very well as a comedy skit maker you can start getting offers of brand ambassadorship from local and foreign brands. The best part about being a brand ambassador is that you can be a brand ambassador to as many brands as possible. And if you can bargain well you can make good money from this.
How much you are paid as a brand ambassador depends on many factors. It depends on how popular you are, your brand, and how well you can bargain.
Conclusion
How much you make from comedy skits in Nigeria is limitless. Asides from this, you also get fame which makes more money for you. However, like I said earlier the journey to this can be short or long it depends but do not give up on your dreams. Start now with anything you have and let us see how things go from there.
Recommended: