How Nigerian Musicians Make their Money: 10 Ways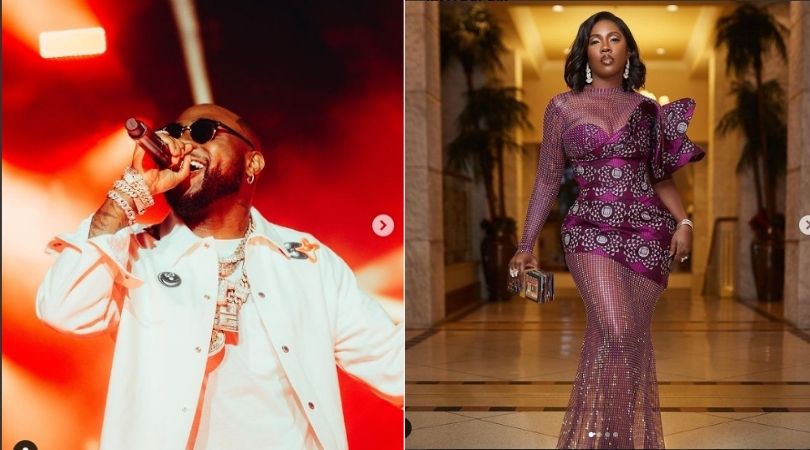 Are you a musician or you are an upcoming artist in Nigeria and you want to know how to make money with your talent? Read this article to the end.  In this article, I am going to be exposing to you the best ways or methods many Nigerian artists make money.
I am going to be sharing how they make money online and other means. The Nigerian music industry is a multi-million dollar industry. This is so because everybody loves entertainment even children. Asides from this, songs are also evergreen.
There are different ways many musicians and upcoming artists in Nigeria make money today but the most common method is through online streaming services. You could have your songs uploaded to these websites and you can start making money immediately without any rocket demands. I will be explaining this in detail below.
How Musicians and Upcoming Artists Make Money in Nigeria
Here are the top ways musicians and artists make money in Nigeria.
1. Live Shows or Concerts
This is the most common way many Nigerian artists make money today. However, you have to be popular as an artist first before you can use the medium to make millions of Naira. Many Nigerian artists make from #1M – #10 averagely from singing at concerts depending on what the organizers demand.
If the organizers want the artist to sing with a live band the artist will charge more but if the organizers just want him to sing to his songs he or she might charge less. As a Nigerian artist, you can be invited to concerts outside the shores of Nigeria to countries like the USA, London, and the like and you can be invited to local concerts – concerts within Nigeria.
Asides from this, there are artists who do their own concerts independently. They often do this to increase their earning and not share their proceeds with any other artists. Singing at concerts is a good way of making money as a musician but many artists do not rely on it because it is not a passive income. The opportunity to make such money does not come every time. It comes once in a lifetime.
2. Brand Endorsement
Have you heard about brand endorsements? If you have not this is another way many Nigerian artists make their money. Brand endorsement is when a brand pays a Nigerian artist to represent them – be the face of their brand.
Depending on how popular or influential these artists are they can be paid millions of Naira to represent them for a period of one year or more. So many artists in Nigeria have not just become millionaires but billionaires just by representing numerous brands at the same time.
Upcoming artists do not usually get brand endorsements so if you are an upcoming artist you might want to consider other ways of making money.
3. Selling of CDs or Tapes
The selling of CDs is a way many upcoming artists or independent musicians make money. Although this method is gradually becoming unpopular many fans still play CDs to listen to their favorite musicians. They play CDs in their vehicles and in their homes.
However, one of the disadvantages of CDs is that these songs could be copied by pirates on their CDs, packaged, and sold as your product to the Nigerian market. This is a copyright infringement on your songs and this can reduce your revenue as a musician or artist. To start mass production of your CDs you will need a distributor in Alaba, Lagos, or any other state in Nigeria.
4. Live Streaming
Technology has now made it possible for people to be able to listen to songs online through online streaming platforms. You can make money from these online platforms by uploading your songs there.
The most popular streaming platforms many Nigerian artists and international artists use to increase their incomes are.
1. Apple Music
2. YouTube Music
3. Facebook
4. Epidemic sound
5. Spotify
6. Amazon Music Unlimited
7 Tidal HiFi
Making money from live streaming platforms is a passive income because even when you are sleeping you are making money when people listen to your songs. Online streaming is a major way many musicians and upcoming artists make money.
5. Appearance Fees
This is another way many artists in Nigeria also make money. They make money by appearing in shows they are invited to. These shows can be within Nigeria or outside Nigeria. As an upcoming artist, you might not really be paid huge money to appear on shows because you are still trying to gain fame but popular and influential artists are paid well.
Examples of artists and musicians that are paid huge to appear on shows are Wizkid, Davido, Burna Boy, and Tiwa Savage.
6. Music Royalties
Music royalties is a common way popular artists in Nigeria make money. The best thing about this source of income is that you will still be making money from it even when you have stopped singing or making albums. Old musicians like King Sunny Ade, Ebenezer Obey, Kollington, and Shina Peters still make money from their old albums and songs through royalties.
Music royalties are a good source of income whether you are an upcoming musician or artist as long as you have already produced songs.
7. Sales of Merchandise
So many artists in Nigeria now sell merchandise to make more money. These merchants could range from their personal clothing, musical instruments, CDs, and others. Or they could simply have a shop where they sell things that are different.
There are musicians that own boutiques in Nigeria and there are musicians that own restaurants. Many of these artists advertise their products as merch online. When they advertise online and their fans buy these products they will get the products delivered to their doorsteps.
8. Music Sponsorship
This is when your fans and other organizations that love you support you financially. This source of income is very common today. Every now and then we hear the fans of one artist or the other contribute money to buy him or her a car or to celebrate his or her birthday.
Of recent Davido's friends contributed 1 million naira each for him. All these are one form of sponsorship or the other.
9. Music Licensing
Music or song licensing is when you allow your songs to be played in movies, shows, and others at a fee. Music licensing is similar to royalties however, they are not the same. Popular artists or musicians in Nigeria are paid heavily under licensing.
10. Recording Deals
This is the major way artists and musicians that have been signed to record labels make money. Depending on what you agree with your record label you can be paid 10% – 50% of the total revenue your record label makes from your songs. You can also be entitled to monthly salaries, luxury cars, and luxury apartments that fit a celebrity lifestyle.
Recording deals cannot be overlooked as a musician or artist in Nigeria. It is the foundation of all other sources of income.
Conclusion
As a musician or artist in Nigeria, these are the most common ways you can make money. However, there are other ways. These ways are unique to each artist. As a musician, you need to develop your gift first. When you do this, you can easily monetize your gifts.
Recommended: