How to Start Toiletries Business in Nigeria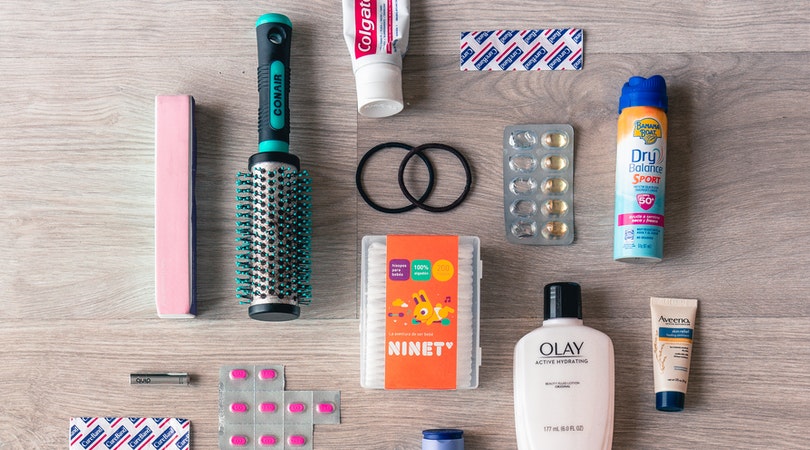 Are you thinking of starting a toiletries business in Nigeria? You want to start selling cosmetics and you do not know how you can go about it? Read this article to the end, after reading this article to the end you will know how to go about the toiletries business, the capital needed to start a toiletries business, a toiletries business plan, and how to make profits from your toiletries business in Nigeria.
Toiletries are very important in every home without them we cannot keep ourselves and our homes clean. Imagine you not having soap or detergent or even something as little as tissue. I am sure this can be very bad because we and our house will become dirty and unhygienic. Unfortunately, toiletries cannot be replaced with any other product in our homes.
I experienced these times without numbers especially when I do not replace my toiletries before they finished. This can cause serious infections and irritability. Hence the continuous need for toiletries.
Is Toiletries Business Profitable?
Toiletries business is a profitable business because it is a business that supplies daily needs to Nigerians. And as we all know any business that supply's a need never dies, the toiletries business can never go into a loss as long as it is properly located in the right area. Toiletries business is also profitable because of other functions or advantages toiletries products provide.
These advantages or functions help us to tone our skin, fight infections, and more. For example, the advantage of a bathing soap is not just to end irritability or friction it is also used to treat skin diseases.
Capital Needed to Start Toiletries Business
The capital needed to start a toiletries business in Nigeria depends on so many factors like the environment you want to start the business, the cost of toiletries (inflation), and the cost of renting a shop or container. Inflation is in fact one of the main reasons the capital needed to start a business in Nigeria fluctuates.
However, with a capital of ₦500,000, you can start a small-scale toiletries business in Nigeria. This capital will be used to buy toiletries that you will sell, equipment like shelves, lights, and renting of a shop.
Toiletries Sold in Nigeria
There are different types of toiletries you can sell in your toiletries business in Nigeria. The most common are:
1. Tissue paper or toilet roll
2. Bathing soaps
3. Toilet soaps
4. Toothpaste
5. Toothbrush
6. Towel
7. Liquid soaps
8. Body lotion
9. Body creams
10. Combs
How to Start Toiletries Business in Nigeria
Here are steps on how to start a toiletries business in Nigeria.
1. Conduct a Market Survey
In starting a toiletries business in Nigeria you need to conduct your market survey if possible write your toiletries business plan. Your market survey is very important if you want to know how well your toiletries business will be patronized. And a toiletries business plan will help you know how you can start your toiletries business and make Profits.
Here are a few points to know how you can conduct your market survey. You need to ask some questions related to the business-like. How well is the toiletries business in the area? What is the standard of living of the consumers in the area? What types of toiletries will sell in the area and more?
The answers you get from these market surveys will determine if the business will be successful and profitable or if the business will be a total failure. Read our guide on how to conduct market research for new and old businesses.
2. Obtain the Capital Needed
Like I said earlier there's the capital needed to start a toiletries business so for this reason, you need to get your Capital. You can either save for the capital or meet family and friends for financial support. I strongly advise you against borrowing the capital needed from the bank. The interest from this loan might be too much for you to pay up on time.
If you already have a shop or space available the capital needed for your toiletries business might not be up to the capital I mentioned earlier.
3. Get a Space for Business
The requirement for a shop is very important when it comes to the toiletries business except if you want to start your toiletries business from home. You need a shop or space where customers can come to buy their toiletries. And if you are renting a shop or space for your toiletries business you need to make sure the shop you are renting is located at the spot. This is to make sure customers can locate you easily.
Another thing you need to do is make sure your shop rent is not much. Your shop rent yearly should not be more than 40% of your capital.
4. Equip Space or Shop for Business
After renting your shop you need to equip your shop with the right equipment needed. Examples of the equipment needed are fans, light bulbs, toiletry shelves (where you arrange your toiletries), and more. So you need to buy this equipment and install them in your shop. You might need the services of a carpenter and electrician on this especially if you are a lady.
5. Purchase your Toiletries
To buy the toiletries that you will be selling in your toiletries store you need to go to where you will be buying the toiletries at the cheapest price. At the wholesale shop, you can get your toiletries at the cheapest price to make big profits. You can always get a wholesaler that deals in toiletries items in your local market you just need to look very well. Locate the toiletries wholesaler, buy toiletries, and get them transported to your shop.
After being transported you should arrange each item very well according to their need or use in the home. For example, all your tissue papers should be on one shelf arranged preferably according to their sizes or prices, and creams (cosmetics) should be arranged according to their uses. When you arrange the item in your shop very well it makes it easy for customers to locate what they want to buy, buy and leave on time.
6. Start Selling your Toiletries
Remember that it is not the same price you bought your toiletries you are going to sell them and remember that you are not a wholesaler so you need to put your toiletries at good prices. You can add ₦50 to as much as ₦700 depending on the product to the cost price of each item so as to carve out your profits.
As to how you can attract more customers to your toiletries store, the first thing you should do is invite families and friends to come to patronize you. After this, you can run different ads to attract more customers.
Conclusion
The toiletries business in Nigeria is a lucrative business. However, there are many other things you need to do to make sure the business is profitable. First, always remember the cost of goods so you can know how much to add to make profits. Secondly, always remember to use your profits to grow the business.
Recommended: