How to Conduct Market Research for Your Business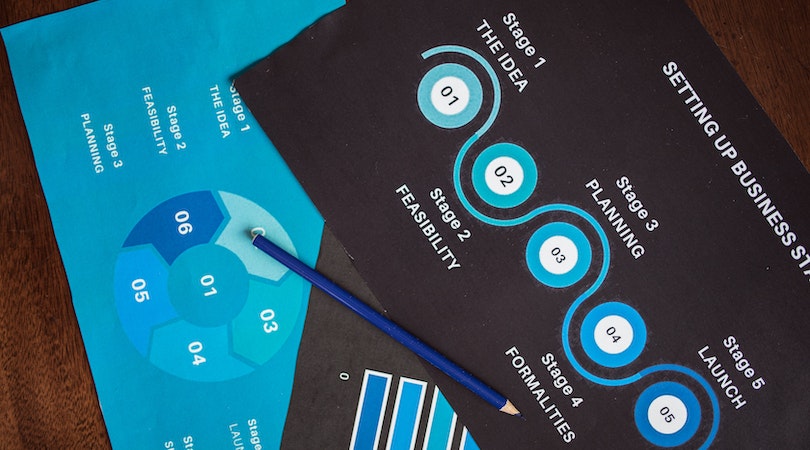 In this article, you will learn how to conduct market research. Are you introducing a new product or entering a different market? To learn more about your audience and the business environment, you must undertake market research.
One of the first essential elements to business accomplishment is comprehending your customer base.Without knowing who, what, and how to best serve your clients, your company may find it difficult to develop an efficient marketing plan. When it comes to this, a market analysis is useful.
A market study can take a lot of time, but it is simple to accomplish on your own and only requires a few simple steps. Check read this post on how to perform market research for your business to get you started.
What is Market Research?
An in-depth evaluation of a market within a particular industry is what is known as a market analysis. You will research the market dynamics, including volume and value, possible consumer segments, purchasing trends, rivalry, and other crucial elements. You can better understand your market by conducting market research to identify your target clients and learn about their fundamental requirements, passions, and issues.
Additionally, it aids in identifying your target market, which will assist in structuring your marketing plan, generating leads, and addressing your target market with the appropriate content and goods. Although conducting market research is a lot of work, you have access to various tools that make it easier. The process of performing market research can be broken down into the following parts to make it more efficient.
Tools for Market Research
Your secret weapon in the battle to comprehend your clients and attract new ones is a set of market and brand research tools. So let us examine the most innovative market research tools we've found so far and talk about why you should use them.
1. Answer the Public
2. Think With Google
3. Spyfu
4. Latana
5. BuzzSumo
6. Statista
7. Typeform
8. Yelp
Your everyday toolset will receive a significant lift thanks to these marketing research tools. Now that you have a toolkit of options at your disposal, you can start developing your expertise in market research.
How to Conduct Market Research and Analysis
Even while conducting marketing research is not a difficult procedure, it does require extensive, focused investigation. Consequently, plan to commit a sizable amount of time to the procedure.
The five steps to conducting market research and analysis are listed below.
1. Determine your purpose
This is the first step on how to conduct your market research. You can be undertaking a market analysis for a variety of reasons, including assessing your competitors or comprehending a new industry. Whatever your motivation, it is critical to establish it as soon as possible to maintain focus throughout the process.
Decide first whether your goal is internal, such as increasing cash flow, or external, such as obtaining a business loan. Your research's scope and depth will be determined by your goal.
2. Investigate the Market Situation
Create a thorough map of how your industry is doing right now. Include the direction that the industry appears to be taking, supporting your conclusions with a wealth of facts and indicators including size, trends, and predicted growth.
To determine your competitive advantage in your particular market, you can also perform a comparative market analysis.
3. Identify your Target Customer
Use a target market assessment to determine who is most probable to want your product and concentrate your efforts there. Not everyone in the world will be your customer, so it would be a squander of your time to try to get everyone interested in it.
You should know the size of the mobile market, as well as who your clients are, where they're from, and what can affect their purchasing behavior. To accomplish so, consider the following demographic elements:
4. Recognize the Competition
the fourth step to conducting market research is to recognize the competition. You must have a thorough awareness of your rivals in order to succeed, including their market saturation, how they differ from you, and their benefits and disadvantages in the marketplace.
Make a list of all of your primary rivals first, then go over that list and perform a SWOT analysis on each one. You must analyze the data to make it valuable to you after gathering all the facts you can and confirming its accuracy. As you see fit, divide your research into areas that address your objective, target market, and competitors.
5. Put your Analysis to Work
It's time to put your market analysis to use after you've generated it. Search internally for opportunities to apply your study and conclusions to enhance your company. Have you observed practices being used by other firms that you would like to adopt for your own business?
Are there any techniques to increase the efficacy of your marketing strategies? Save all of your research and data for your upcoming analysis. A calendar reminder might also be a good idea each year to keep you up to date with your industry.
How to Carry Out Market Research for New Businesses
Market research for startups should always be based only on reliable, authoritative data that accurately portrays the state of the real world.
We will do it in three steps: first, we will take a broad view of the market; second, we will look for market audience insights; and third, we will assess the rivals' products and online marketing strategies and techniques.
The steps for conducting market research for a startup are listed below.
1. Develop hypotheses. What queries are you hoping that market research will address?
2. Choose the kind of study required to test your hypotheses.
3. Determine the target demographics and find potential subjects.
4. Perform the investigation.
5. Obtain Information and Choose Actions.
How to Conduct Market Research for a Business Plan
It is essential to comprehend what a company strategy contains before you begin to create one. It was often developed for startups, although all businesses must use it. The steps to conducting market research for a business proposal are provided below. This will assist you in creating your plan using vital market research at your disposal.
1. Create a rough budget.
2. Find out all there is to know about your market.
3. Get to know your target market.
4. Conduct secondary and primary research on products and services.
5. Investigate the expenses related to running your business.
6. Review your research.
7. Refine your company plan by reading it.
Market Research Report
An online reporting tool called a market research report is used to examine how the general public feels about a business, product, or service. These reports include useful and easily readable information like social, economic, and geographic data as well as customer survey results.
You can engage with useful patterns, gain insight into customer behavior, and view visualizations that will enable you to carry out efficient competitive analysis on a typical market research results example.
Best Activity Recommended in Market Analysis
An overview of your sector, a look at your target market, a study of your competitors, your own company projections, and any laws you'll need to follow should all be included in your market analysis.
Your study should primarily comprise the following components:
1. An excellent summary of your industry's size and growth rate.
2. The anticipated market share proportion for your company.
3. A market prognosis.
4. Customer buying trends.
5. Your forecasted growth.
The price point at which people are prepared to purchase your good or service.
Where Will the Market Research be Conducted?
The practice of evaluating the viability of a new service or product through a study done directly with potential customers is known as market research, often known as "marketing research." This kind of research can be carried out internally, by the business itself, or by an outside market research firm. Surveys, product testing, and focus groups are all viable methods.
Conclusion
If your firm is new, it's likely that you want to attract more customers and produce leads for sales. Although it could seem daunting, the best place to begin is by putting proper market research into an effective business strategy.
Knowing how to organize and mold your business so that it will be profitable in the long run requires having a solid understanding of the market and your rivals. This article provided some advice on how to conduct market research proficiently, even if you are a novice small businessman.
Recommended: