How to Succeed in Your Business in Nigeria: 5 Sure Ways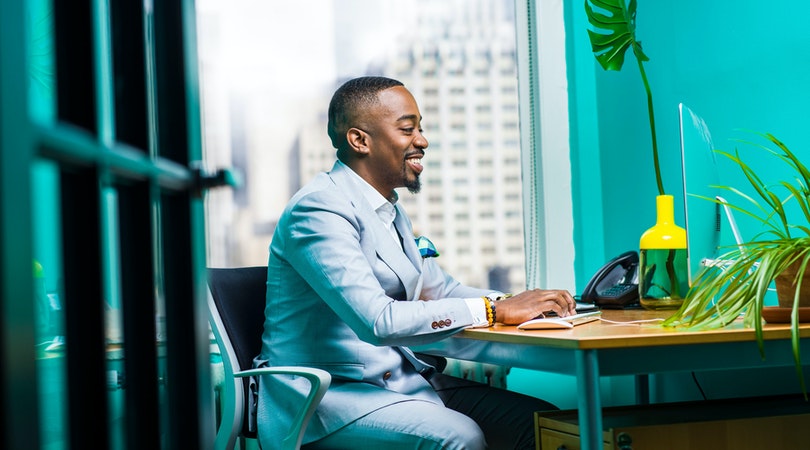 Lately, on the blog, we have been talking about how to increase profits in your business in Nigeria. How to start (different types of business) and grow them but I think we also need to talk about how to make this business a lifetime asset – things we can do to make them successful (how to start a successful business in Nigeria).
We all know it is not only about getting capital to start and having enough knowledge about these businesses. It is also not the ability to understand and interpret the balance sheet of a business/company that makes it successful in Nigeria. No these are not the only ingredients to a successful business.
It is about studying other successful businesses in Nigeria and how they became successful then applying some of their success secrets to your business to make it successful.
Note: When we are talking about success secrets here I am not saying you should strictly copy all their techniques in practice. No! Because what works for them might not work for you and also there's another factor that you're not in the same business. What I'm saying here is to look for the ones that can also work for you and simply apply them.
Today, I hand-picked general business factors that have been proven to work with Nigerian consumers/customers that can, in turn, make our business successful. Still, you can choose the ones you want from these 5. It's not a must you use the 5. If you possess as little as 2 things from the 5 I mentioned and you do them well. Your business might still succeed.
One of the perceptions of many business owners is it is because they do not know rich and influential people in Nigeria which is why their business is still struggling. They believe all their business needs to grow in Nigeria is; connection. It is important to understand that I am not saying this is wrong. No! It is not because we all need the connections to grow what we do (business).
Even I too need connection. The contacts I have are not enough. They are never enough. What I am saying is that believing that it is the only way our business can be successful is a problem. A big problem. Yomi Casual's business is not successful only based on the fact that his brother AY the Comedian introduced him to rich leagues in the country.
He is successful because he has studied the rich. What they want and how to meet up with their demands. So today, stick with me all through this article. I will be sharing some hacks with you so that you can also master business the way I have mastered business in Nigeria. Also please let me know in the comment if there is any other point you want me to add to this list. I
will be willing because I want to learn from you guys too – taking my business to a higher level. Teaching is not one-way traffic. It goes both ways. I learn from you, you learn from me. Without wasting our time let's move on to how to start a successful business in Nigeria.
Top Ways to Succeed in your Business in Nigeria
5 ways to make your business successful in Nigeria. Number 5 will help you make profits fast.
1. Create a Business Integrity
This talks about who you say you are. Is your word your bond? This is the simplest way to explain this point. Looking at some businesses in Nigeria and how they became successful I realized that they don't just use integrity as their mantra, they practice integrity. Millionaires like AY the Comedian, and Ali Baba are businesspeople who use integrity to sell their shows.
If they tell you're going to get your money's worth when you come to their comedy shows you'll certainly get it. This is because they know it's not worth it trying to swindle people's money all in the name of shows. They know this attitude can taint them so they stay far away from it. I have a fashion designer that makes my clothes and one of the things I like about him is integrity.
He tells you the way it is without hiding anything from you then it's now up to you to decide if you want to do business with him or not. If he tells you your clothes will be ready in 3 weeks' time, your clothes will truly be ready at that time. He will make sure he does not disappoint you. He is not someone that will promise you unachievable work all in the name of impressing you.
How many businesses just starting up today can do this? Say they have integrity and really follow up on it. Another company in Nigeria that I have seen that gets its integrity right is LG company in Nigeria. If they tell you their product will last you for years before it requires service they mean it. And that is because they also make sure all their products have passed through standardized and quality checks (so they are proud of what they produce).
As integrity has helped many businesses in Nigeria to succeed it has also made some businesses stagnant. This is because many businesses do not practice want they say they are. The Solution to this problem is not to imbibe anything you can not practice. Do not use integrity as your watchword if the business you operate cannot survive on it.
Do not tell people who you're not all in the name of trying to please and attract them. Rather see yourself as a work in progress and set realistic steps for yourself. Be true as customers want you to be truthful with them. Integrity is not about telling customers who you are not. It is about telling them who you really are. With all this, you can start building your integrity with your customers step by step.
2. Create Satisfaction with Products or Services
How much satisfaction are your customers really getting from your goods or services? You see one thing I have learned so far in this world of business is that customer satisfaction is key. Do not just make people salivate on your food to satisfy their taste buds. This reminds me of a particular fast-food restaurant around my area.
They drive me nuts each time I pass their corner with their aroma and this made me feel definitely their foods must be great so one day I went in to get some take away low and behold it was a different story when I got home. Their meat pie was tasteless. I thought it was my taste buds but my mum said the same thing a few minutes late after she also tasted it.
To understand Nigeria's business environment, I have discovered there are 2 types of customers.
1. The complaint customers
2. The silent customers
The complaint customers help your business to grow in the sense that he tells you when you are getting it wrong by complaining about your goods or services. Sometimes he could even threaten to go somewhere else if he does not get satisfaction from you. So because you can not afford to lose him you are quick to make amends. But the silent customers are the business spoilers.
They are customers that will not complain about their dissatisfaction with you (your business) rather they will just simply look for somebody else to do business with. I have met customers like this before and I have lost them due to my ignorance. I for example in that fast food restaurant issue was a silent customer because I did not go back to the restaurant to complain.
You might say this does not really go a long way in affecting the restaurant but I want you to imagine this same thing happened to 99 more customers. It means the fast-food restaurant lost 100 customers that day. So satisfaction is really important in Nigeria if you want your business to be successful. Do not just sell your goods or render service to customers all in the name of sales, call them a week later to ask them if you had met up with their expectations.
This helps them to know you care about them and their satisfaction and this will always keep them coming back.
3. Get your Price or Charges Right
This is another thing you have to be careful of especially if you are just starting your business because the Nigerian market is very sensitive to business starters. If they (Nigerians) do not know you or you are not popularly known they will not buy from you at a high price. This is the problem Innoson Motors manufacturer is currently facing.
Do not get me wrong, the products (the automobile) he produces are excellent. Excellent in the sense that it even beats the standard of some imported cars in Nigeria but he has the problem of patronage because of how expensive his cars are. You need to be very sensitive when threading this part (pricing) in Nigeria as it could ruin your business right from the start or in the very near future.
You can only ignore this part if you have gained more ground – already winning about 3/4 of the Nigerian population. The best thing you can do here as a business starter is not to prioritize price but to prioritize an increase in sales (more customers). Aim at attracting your first 1,000 customers first before you start dictating price.
But like I said earlier, this point may not really be for you especially if your business is already known or you operate a business where selling at a low price will make you lose customers.
4. Create Quality Goods or Services
What is Quality? According to an online dictionary "quality is the standard of something as measured against other things of a similar kind; the degree of excellence of something." The only waypoint number 4 does not affect your business is if your business is about the rendering of service. But if you're into the production of goods one way or the other you should ask yourself how excellent your product is and be honest with yourself.
If there's a similar product in the market and your product standard doesn't beat the standards of the product in the market you have failed even before starting. This might sound harsh but it's the truth because we all have to be honest with ourselves here. Asides from SON (Standard Organization of Nigeria) chasing you to check how standardized your product is you should also be sincere with yourself.
Self-criticism is one of the best we can improve our business and our products. If you really want your 'product business' to stand the test of time, you need to work on its quality.
5. Seek Customer Satisfaction
Recently, I traveled to the east and I just tell you that the transport company I took almost spoiled my day that day I traveled. The bus that was supposed to leave the part at 8 am ended up leaving at 10 am. I was not happy with this but I had to keep calm because I had already paid.
Fast forward to a week later their customer care department called me to ask if I was satisfied with my traveling and I said "no" after all my reasons she never saw anything wrong in what their transport company did.
She said it will be a total waste of money if the bus left the park without filling its sits with passengers and I told her that they promised customers (us) that the bus leaves by 8 am. Was this a lie? Asides from this, the bus was still not filled at 10 am so what's the difference?
They just wasted their customers' time. That was when she paused and said yes. I am right. That she forward the complaints. This goes back to the integrity point I also mentioned earlier. Do not give a promise you can not keep.
Among every ingredient that makes a business successful, customer satisfaction is the most important ingredient, and here is why if you satisfy customers they will continue to approach you for a long time and It makes them easily want to introduce your business to their friends.
These 2 benefits can spike growth and take your business to success in a few years. Also, I think so far if any points I have mentioned earlier do not apply to your business this certainly does because every business needs customers. If customers stop buying from us our business will crumble so we should all strive towards customer satisfaction.
Conclusion
These are the five major factors that can make your business successful in Nigeria. But asides from all I have mentioned which other tips do you know are important for business in Nigeria? Share with us in the comments. Your point might save a fellow reader. Thank you!
Recommended: