How to Make Money on Opera News Hub in Nigeria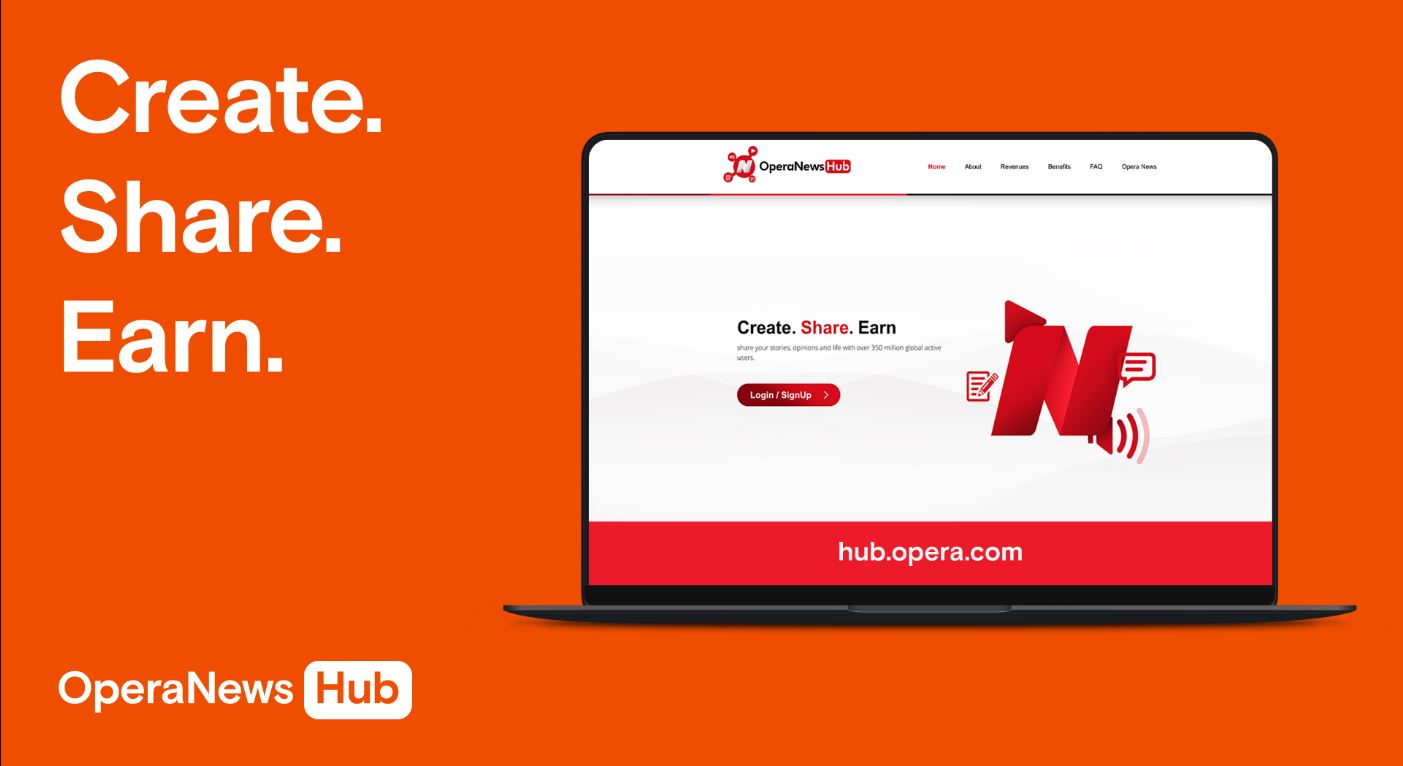 Are you an upcoming or professional content writer in Nigeria and you are looking for unique ways you can make money from content writing in Nigeria especially if you do not own a blog? Well, as a content writer in Nigeria, there are two major ways you can make money online in Nigeria.
You can either make money writing articles for blogs or learn how to create an opera news account and make money posting articles on the opera news hub. So in today's article, I will be guiding you in detail (the step-by-step guide) on how to make money on the opera news hub in Nigeria.
We will also discuss other things like how much opera news pay per click, the best time to post on the news platform, how many articles you can post per day, whether is it legit, how to create an account, how to write articles on opera news hub, and more.
I will advise you to read this article to the end so that you get fully informed on everything especially if you are a newbie to all this.
What is Opera News Hub?
Opera news hub is a free and open online platform where everyone and anyone can post articles sharing their opinions and thoughts. As a content writer on the opera news hub you can write articles on almost anything you know about that will intrigue potential readers. 
You can write on relationships, business ideas, making money online, tech, and more. But to start doing this successfully you need to create an opera news account first.
Is Opera News Hub Legit?
There are so many doubts as to if opera news hub is legit, especially in regards to how much they pay per article, and how much they pay per click. In fact, many people want to see the payment proof of the opera news hub before going into it. Anyways, I am here to tell you that it is legit.
This is based on the content writers I know that are currently making money from it. So it is true opera news hub pays you money. I will inform you how you can go about this further in the article. However, the opera news hub community has its own standards and guidelines.
What you Need to Work on Opera News Hub
Just before we go into how to make money on opera news hub in Nigeria there are a few things you need to know.
1. You need a laptop or at least an Android phone. This will help you to be able to write articles and post on the platform from anywhere you are.
2. Data subscription is also necessary. You need a data subscription to be able to carry out research on the information you want to post. Remember, no man is an island and you cannot rely on your wisdom alone.
3. You need to be able to write articles. If you understand Search Engine Optimization (SEO) this is also good as it makes your content posted on Opera new hub appear on Google Search Engine. However, if you do not understand SEO you can still write and make money as there are thousands of people visiting Opera news hub daily.
If you do not know how to write you can hire writers that will write for you daily. You can find many of these freelance writers online.
4. You need an Opay account to be able to cash out. If you do not have one, I will advise you to create one now. I will explain the process of how you can do this just in case you are confused about how to go about it.
How to Make Money on Opera News Hub in Nigeria
Here are steps on how to make money on opera news hub in Nigeria.
1. Create an Account
The first step to making money on the opera news hub in Nigeria is to create an account. To create an account as a writer you need to visit the opera news hub website. On the homepage, you will see log in or sign up. Click on it.
After this, you will see a prompt notification asking you if you want to continue with Facebook. Proceed then log in with your Facebook username and password. After doing this you will be taken to your account set-up page. The first page will require you to confirm your login.
Click the confirm button to proceed to the next page. On the next page, you will choose your Wemedia name. This is what the name of your blog will be on the opera news hub. You will need to choose a category too. Are you going to be writing content about relationships, business, making money online, or technology?
You need to choose one. The next information to fill out will be your profile photo. You can choose any pic that shows your face from your computer for this. The description is simply what your hub is all about in a few words. After the Wemedia information page, the next page is the representative information page.
On this page, you have to fill in your personal account information. It is this page that makes sure you are paid when your earnings are due. On the 'representative information' page. You will need to fill in the following entries.
1. Legal First Name
2. Legal Last Name
3. Country (Nigeria)
4. Email address
5. Phone Number
6. Opay Account
7. Referal Code (Optional)
After filling all these successfully you then proceed to your publishing page. The page where you write content. If you are a contributor on blogs (whether WordPress or blogger) you will be familiar with the layout of the page. But if you are not you can still find your way.
2. Start Posting Articles
On opera need hub you cannot post articles that are less than 150 words. On the 'create page' you will find 'Add a title to your Article' and 'Add Content'. We have other icons like H1, H2, Image, Links, and more. To add a title to your article add attractive titles to your post.
Avoid clickbait titles and to add content add your article. For a start, you can start with 500 words but if you are good you can start with 1000 words. The longer your article the more engagement from your readers and you can be able to add more links to make sure traffic keeps reading your content.
As I explained earlier, if you do not know how to write articles on opera news hub you can hire writers or use artificial intelligence to write your articles. You get paid on opera news hub based on so many factors.
For example, opera news hub pays a traffic bonus of 0.036₦ for 1 click, so for 100 clicks you will get a traffic bonus of ₦3.6, for 1000 clicks you will get a traffic bonus of ₦360, and so on. The ability to earn good money might look stressful but it is not because thousands of people visit opera news hub or opera mini daily.
3. Get Content Approved Faster
There are questions as to why articles are rejected by opera news hub. This is true. Opera news hub wants to know if you are hardworking or lazy as a beginner. They verify all your articles regularly, especially as a beginner to see if you have copied someone's articles as yours. We call this in the world of blogging copyright infringement.
As a blogger, it is a serious offense to copy other bloggers' work to make money without giving them accreditation. This is what the opera news hub is watching after and is trying to stop. So to stop this you need to write original content and if you are hiring writers make sure they are not copying other people's work.
4. Be Consistent and Share
If you are really serious about making money on opera news hub in Nigeria you need to be consistent in posting articles regularly and sharing these articles on different platforms. As a blogger on opera news hub to increase engagement and attract more readers, you need to write and post one article daily. After posting these articles you can share them on WhatsApp, Facebook, and other social media.
5. Understand the time to Post
It is beneficial to also understand the best time to post on the opera news hub to make money. This increases your clicks which will in turn increase your earnings. Remember, the higher the traffic the higher the engagement and the increase in revenue.
So if you really want more people to see your post the best time to post your articles is in the evenings. This is because people have time in the night to read. They are relaxed and they read during their leisure time.
Conclusion
Opera news hub is a good way for bloggers and content writers can make money in Nigeria. If you are consistent and you are persistent you will make money from it steadily. If you are a student or a stay-at-home mum in Nigeria this job is the best as it is flexible and it is not time-consuming.
One of the benefits of using opera news hub as a blogger is that you do not need to buy and renew domains yearly. This platform is free and will continue to be free for as long as it exists.
Image Credit to Press.Opera.com
Recommended: