How to Look Rich in Nigeria: Simple Tips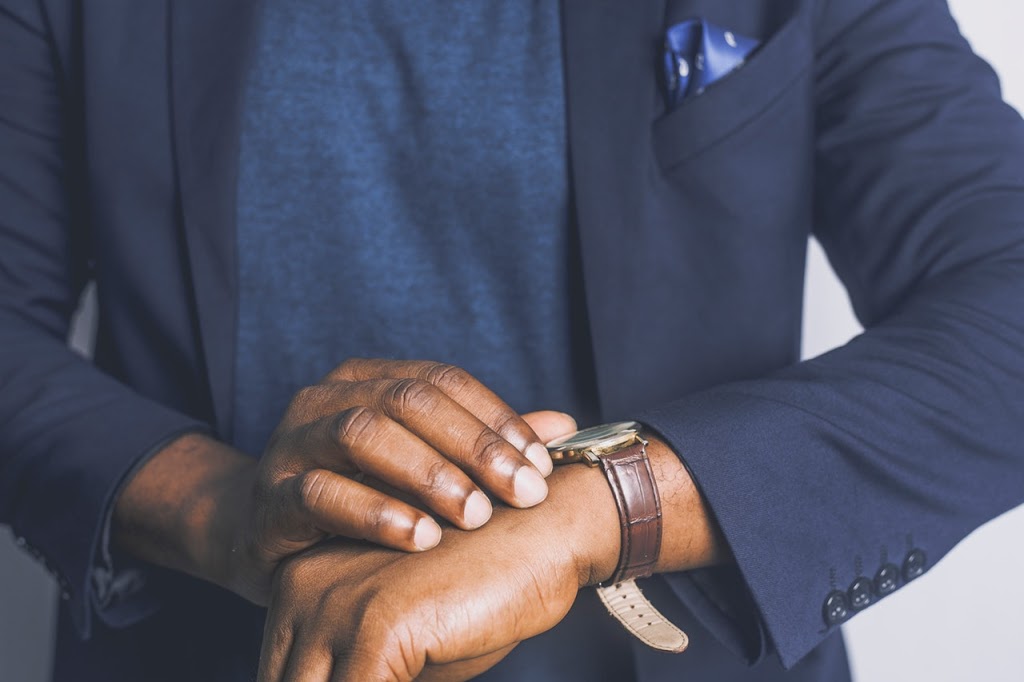 Have you ever been in a situation where you are broke and you need to attend an important auction? Or you have been in a situation where you are called for an interview for a high-paying job and you do not have good clothes to show up. I have once been in this position before and I must tell you it was a gruesome experience.
On that important day, I noticed that most of my clothes when were faded (no longer bright), somewhere thorn and could no longer be won for proper outing and the manageable ones I had remaining were bigger than me. I had a big problem. My mum also noticing this at the time was not happy and was somewhat discouraged.
That time I could remember that it was one of my long-time friend's birthday bash and I had to ditch this party for these reasons. From what I have noticed so far many Nigerians think that you have to be rich before you can dress classy and if you're not rich you have to be making a good amount of money monthly to buy good clothes but this is not true.
This is a mentality I hall want us to change because if we do not get it right now we might not get it right when we become rich like Jeff Bezos (or bringing it down to Nigeria – Dangote) Not all expensive clothes are good clothes and not all good clothes are expensive. This is one thing I have learned from the Nigerian market that I will not forget in a hurry.
Another thing we also need to look at which I am going to talk about much later is how we maintain clothes. If we cannot maintain the good clothes we are using now we can not maintain the executive clothes when we finally become as rich. By maintenance here I mean the way we use our clothes both the days we wear them and the days we dry-clean them.
It was when I discovered these secrets myself my mentality changed about clothing. I'll be sharing more of this with us as we move on in this article.
How to Look Rich in Nigeria
Here are steps on how to look rich in Nigeria.
1. Wash your Clothes Well
I have noticed from the little things I have seen around me that it's not that many Nigerians don't have good clothes that can make them look classy. The problem is the way they wash their clothes and as time goes bad these clothes start to face discolouration and sometimes tears.
For example, many Nigerians believe their clothes cannot be washed clean without using detergents not knowing that detergent use if not monitored carefully can spoil their clothes. What is the essence of wearing a 20k suit if all its colour has faded away by delicate washing agents? I really feel many Nigerians especially men need to be tutored on how to wash clothes to last them longer.
I used to do this wrong too. It was my mum that opened my eyes. Open my eyes to how to wash clothes clean without using detergents (and if I must use she taught me how to use a quantity that will not affect the quality of my clothes). Thumbs up to her. Why am I saying all this (because some people might feel washing clothes and looking rich are not the same thing)?
Well, I will say you should think again because it does not matter how many clothes you have in your wardrobe whether they are worth 200k or 10k. If you do not know how to wash them in a way that they will not discolour or tear, they won't last for you. This includes your dry cleaner that washes your clothes. It is like pouring water into a basket. So many of us, really want to learn how to maintain our clothes by washing them.
These are my mum's secrets. I hope they work for you just like they have worked for me over the years.
A. Wash all Whites Separately. Yes, wash your white clothes differently. I mean soak them differently from other coloured clothes to avoid them being stained.
B. Use bleach to wash your white only when necessary. Many Nigerians believe bleach should be applied to their white every time it needs to be washed but this is not true because bleach after a long time reduces the quality of your clothes.
C. Use bathing soap to wash your natives (ankaras, guinea and the rest) and never soak them with detergent.
D. Wash colored clothes more with soap than detergent. If there is the need to soak them use a little detergent.
E. Avoid washing clothes every time you wear them. Sometimes your clothes might not really be dirty, it might just be sweaty. Instead of washing to remove the sweat smell you can dry clothes in the sun.
Continuous washing of clothes makes them wear out as time goes by. However, point E can be ignored if you feel you're not comfortable with it. Now that we learned how to maintain clothes let's move to other important points.
2. Slim-Fit all your Clothes
Another way to look rich in Nigeria without breaking the bank is to simply fit your clothes. I've told us earlier that it's not about the clothes we wear (how expensive they are), it's how we wear them (maintenance). Have you checked how cute you look in fitted clothes? If you have not, you really need to do this as it will open your eyes to what we're talking about here.
It will also open the eyes of ladies around you. I mean those that never found you attractive earlier. How to fit your clothes. To do this you need to check your wardrobe for the over-sized clothes you have and take them to a tailor to slim fit them for you. Note: When they are been slim-fitted, they should not be too tight and they should be done neatly.
Neatly in a way that the amendments should be barely noticeable. And also keep in mind that in the consequent times, you will be buying more clothes they must be fitted before you purchase them. If they are not fit you should not buy them. It was during the age of our father's oversized clothes were the in thing.
Now It's no longer the in thing and I am sure you also know this by looking around you. You just choose to ignore it.
3. Buy Clothes on Black Fridays
Although the word 'expensive' is relative, good quality clothes are expensive in Nigeria and if we're not careful this may take a big toll on our budget. Ordinary chinos trousers may go from 5k – 10k depending on the area and shop. Imagine if you need to buy 3 of these. You will basically exhaust all your salary. This is where Black Friday comes in.
I have heard many men (I know) say Black Friday is for broke people yet I've seen these same men at shopping malls during Black Friday buying one thing or the other. Come on! Who does not want quality things at the lowest prices? Even the rich want this. Black Friday is a time to upgrade your wardrobe because at this time you will get the clothes you want at the lowest prices which some people call giveaway prices.
For example, the chinos I told you earlier that may go for 5 – 10k on a regular day may now go for 2 – 5k and with this, you can stock your wardrobe. What I personally do is save money until this period and then buy my clothes in large quantities. But it all depends on you and how you want to go about yours.
4. Buy More Primary Colours
From the definition 'primary colours are simply colours in which all other colours can be obtained'. Another mistake many Nigerian men usually make when buying clothes is to buy clothes just for buying sake. We just buy clothes without checking out the colours to make sure the colours we are buying match the clothes we already have at home.
A perfect example of this is having an overloaded wardrobe that wardrobe and in that wardrobe, you do not have 2 clothes that match together or tag along. What you can do here. What you need to do here if you really want to improve your looks to look classy is to sort your clothes. The ones that have primary colours from the ones that are patterned.
I will have said here that you should then buy more of primary colours but it all still depends majorly on your wardrobe. Every wardrobe has its own personality. But If need be I will recommend that when buying more clothes you should go for more clothes with more primary colours than clothes with secondary colours or patterns.
Doing this will make your dress easier without thinking too much. But then again it all depends on your wardrobe here.
Common Problems with Clothes
Here are some common problems with clothes today.
1. Tears
This is when the Nigerian surroundings do not support the long use of clothes. The environment tears our clothes one way or the other whether through sharp edges at workplaces or public transport or even at home.
2. Oil Stains
I won't say this is more of a Nigerian thing as you can get stains even if you live in Canada or the U.S. but it is still rampant in Nigeria. Getting stains from owanbe parties, public places, work and sometimes even due to church surroundings.
3. Bad Dry cleaning
This is when clothes are not washed well through dry cleaning. I'll explain more on this point as we move on.
4. Bad Owners
These are people that do not know how to maintain what they wear generally. They can afford good clothes but maintenance is always the problem.
5. Bad Cloth Sellers
These are sellers that do not keep clothes in good condition before they sell them. They are only bothered about the clothes leaving the store. In this particular situation, the buyer bears the loss because the lifespan of the clothes reduces from the day he buys them.
Note: Check out your clothes well before you buy them. If you notice any discolouration, dampness, or tears please do not buy them rather call the attention of the store to the clothes.
Conclusion
Dressing to look classy is not about buying expensive clothes. It is about looking sharp and neat. It is about bringing out the best in the old clothes you have and upgrading them through wise spending. What other ways can we look rich? Do you have a technique that I have not added here?
Share with us in the comments and also save someone by sharing this article. That is all in this article. As usual, let me know if I missed any part of this article.
Recommended: