How to Become a Gospel Artist in Nigeria: Pro Tips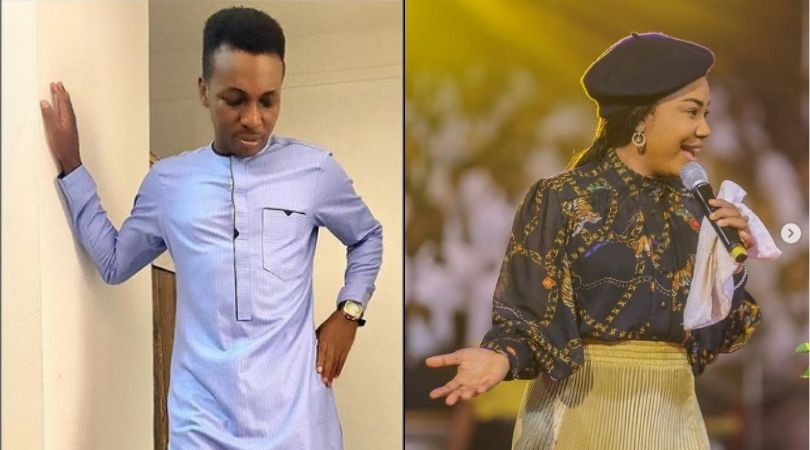 Gone are the days no one wants to be a gospel artist in Nigeria because of one reason – how much they can make. Today, you can become a gospel musician, become famous and be one of the richest artists in Nigeria. In this article, I am going to be showing you just how you can start your journey as a gospel musician anywhere you are in Nigeria, become popular fast, and build wealth for yourself.
I will also be sharing with you two major things that made popular gospel singers like Mercy Chinwo, Sinach, Frank Edwards, Judikay attain fame fast and become millionaires.
How to Become a Gospel Artist in Nigeria
Steps on how to become a gospel artist in Nigeria even when you do not know rich or influential people.
1. Develop your Singing Ability
The first step to becoming a professional gospel musician in Nigeria is to develop your singing ability. As a gospel artist, your voice is the most important instrument you need to succeed. There are other things you need but your voice is what makes you a singer.
You cannot afford to joke or underestimate this. So you need to work on your voice. You can work on your voice by watching lots of voice training videos and practicing regularly. Your runs and riffs should not be ignored as well. You need to work on it also.
Asides from this, you need to try to work on your high notes and low notes. Many gospel artists know how to hit their high notes however, they are poor at hitting low notes. While some gospel musicians know how to hit their low notes but they are weak at hitting their high notes.
If you are having this weakness as a gospel artist it makes you look unprofessional. To become a professional gospel artist in Nigeria there are foods you also need to avoid so that your voice will always sound good. These foods range from different fried foods to excess drinking of cold water and alcohol.
2. Join the Church Choir
Developing your voice as a gospel artist will bring you to this next step – joining the choir department in church. The kind of church you join will determine if you become famous on time or not so you need to take your time in choosing. 
It is easy for a gospel singer in Nigeria to rise to fame by joining the Choir of Christ Embassy, TREM, RCCG, Dominion City, House on the Rock, and HICC. I have seen so many choirmasters or music directors allow boys and girls that cannot sing into the choir but this should not be done.
This is just like allowing a teacher that has no teaching background or skills to teach. In fact, you need to run away from any church that forces you to join their choir despite the fact that you cannot sing. If you join such a choir group without prior knowledge of singing you will end up disgracing yourself and the church.
As a gospel artist, it is important you know how to sing first before you join a choir. The best way to know a serious choir or a professional choir is that they will audition you (test your singing abilities) before they employ you.
Depending on the type of church and their financial strength you can be paid as a choir. Joining your church choir is the first important tool that can make you rise to fame and riches fast as a gospel artist in Nigeria
3. Rise to Praise or Worship Leader
After joining your church choir your next step should be to rise to the praise/worship leader position fast. I say this because I have seen singers who dwell too much as backup singers without seeing potential in themselves and developing themselves to rise to a praise or worship leader position. Truth is, it demands more work but it does not mean it is impossible.
Show yourself to be approved. After all, the praise and worship leaders in your church do not have two heads. The moment you become a praise and worship leader in your church you will start becoming popular in that church.
4. Share your Talent on Social Media
Social Media has lots of advantages. It has made people who were nobody popular just by one click. You cannot say you want to become a gospel artist in Nigeria and you are not using social media to share your singing skills.
I have seen upcoming music artists in Nigeria that do not even know rich or influential get they are signed to popular record labels just because they share their singing skills on social media. So it is important to show your singing skills and music performance at events on social media.
30 seconds to 1-minute videos do well on social media. Social media is the second most important tool to become a successful gospel artist in Nigeria. Read our article on how to make money with your talent in Nigeria.
5. Start your Yearly Concert
Another way you can become a fast-rising gospel artist in Nigeria is to start your own yearly concert. Many popular gospel artists do this. As a starter, these concerts do not have to be elaborate or expensive you can make it a small worship concert and as time goes by you can increase the number of attendees. Starting a yearly worship concert can be very expensive.
You will need to spend money on many things to make the yearly program go smoothly. You will be spending money on sound, lighting, power, instrumentalist, backup singers, and other logistics. To ease this financial burden on you, you can get sponsors.
6. Record your Own Songs
No matter how much your fans know and love you they need to be able to listen to your songs in your absence. This is why you need to record songs so you can upload these songs online for downloads or they can be streamed. When it comes to recording songs in a studio you can do a live recording or have beats made by your music producer for you to sing to it.
It is also important that you compose your own songs and not use other artists' songs to avoid copyright infringement. If you are not good at composing songs you can get song composers to write songs for you.
7. Upload Songs to Streaming Platforms
After recording your songs and they have been worked on to meet good standards you should upload these songs on social media to start making money from them.
Online streaming platforms and social media you can upload your songs to make money are:
1. Apple Music
2. YouTube Music
3. Facebook
4. Epidemicsound
5. Spotify
6. Amazon Music Unlimited
7 Tidal HiFi
The best thing about recording songs as a gospel artist is that you will keep making money from the songs as long as people can access them. For follow-up articles on music, you can read how Nigerian musicians make their money and how to promote your songs for free in Nigeria.
Conclusion
Becoming a gospel artist in Nigeria is not an easy journey but it is not as hard as many think. As we usually say many people suffer due to lack of information. Following these tips above will really go a long way for you. I will you succeed in your music carrier. Do you have any other tips on how to become a gospel artist or musician in Nigeria? Please share this in the comment below.
Recommended: