How to Become a Web Developer in Nigeria: Beginner Guide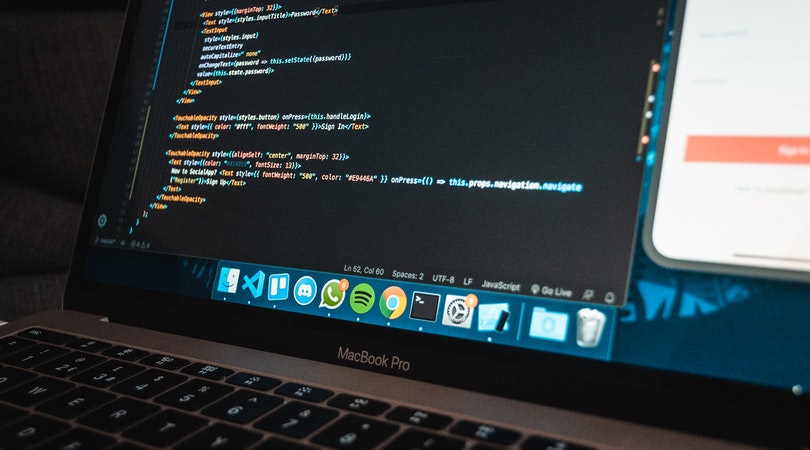 Do you want to become a web developer in Nigeria? Do you want to learn how much Nigerian web developers earn so you can know how much you can make developing or designing websites? Read this article to the end. At the end of this article, you will be well-informed and you will know how to start. One of the best ways you can make legit money online is to become a professional web developer in Nigeria.
By becoming a web developer or web designer you can make consistent money from the comfort of your home or anywhere you are. As the demand for tech is increasing every day in Nigeria and all over the world small businesses, organizations, and even celebrities now want to have a website of their own. T
hey know the world is becoming a global village. And they will be left out if they do not have websites or if they do not move their business online thus, the increase in demand for websites in Nigeria. These websites could range from a profile website to an e-commerce website a blog, and others.
Who is a Web Developer?
A web developer is a person who can build a website of any kind using different types of developing software. There are web developers that specialize in either front-end, back-end, or full-stack. A full-stack web developer is a web developer that can operate as a front-end or back-end developer.
Types of Web Developers
There are different types of Web developers in Nigeria and all over the world. They are front-end web developers, back-end web developers, and full-stack web developers.
1. Front-end Web Developers
These are web developers that are strictly responsible for a website's outlook or page layout. They make sure websites are appealing to the eyes. They use different website languages like CSS, JAVASCRIPT, and HTML to design websites outlook.
2. Back-end Web Developers
These are web developers that work on the part of the websites that you cannot see. Back-end developers make sure the website runs smoothly every time.
3. Full-stack Web Developers
Full-stack web developers are web developers that can do the job of front-end Web developers and back-end developers. Due to this unique feature full-stack web developers are high in demand and are more expensive. Becoming a full-stack web developer in Nigeria is very difficult, however, it can be very lucrative because you can work for anyone or on any part of a website.
How do Web Developers Earn in Nigeria?
Web developers in Nigeria can make from ₦500,000 – ₦3,000,000 yearly including expenses or excluding expenses. However, how much you can earn as a web developer in Nigeria depends on so many factors. It depends on whether you are a front-end web developer/back-end web developer or you are both – a full-stack web developer.
It also depends on your experience or your resumé as a web developer. How much it cost to learn web design in Nigeria depends on where and how you want to learn web design. If you want to learn it online freely you can by watching some videos on YouTube and reading some articles on the blog. You can also pay to learn online from some online schools by taking their courses.
LINKEDIN, COURSERA, UDEMY, and others can be great resources. If you want to learn web development physically you can learn from any computer training center close to you. You do not need any qualifications or educational background to become a web developer in Nigeria. What matters most importantly is your ability to read and write.
I know some web developers in Nigeria who do not have any previous experience with coding that are now making websites and I know web developers that have never learned any science subject that design websites. To become a qualified web developer in Nigeria you will need to learn web design from a reputable school online or offline for at least 3 – 6 months. You do not need donkey years to become a web developer.
How to Become a Web Developer in Nigeria
Here are the steps on how to become a web developer or designer in Nigeria
1. Get all Necessary Equipment
There are equipment you need to start a web design business in Nigeria. These are majorly a laptop and a good internet connection. If you do not have a laptop you need to buy a laptop. It can either be a new laptop or a fairly-used laptop. After getting the laptop you will need a monthly internet subscription to help you work easily. You can buy WIFI or MiFi as they provide a fast internet connection at cheaper rates.
2. Aquire the Skills Needed
There are skills you need to have to become a successful web developer in Nigeria. If these skills are not inborn you can learn them. Anyone can code anyone should be able to code. These skills are majorly tech skills. They can range from major to minor web development languages. I have talked about it earlier.
You can start by watching many videos on web development and you can read many articles on it even before you register as a student to learn it formally. Asides from the computer skills I mentioned earlier, you also need other skills like digital marketing skills to help you promote your work easily.
3. Focus on a Web Language
When you register at any computer training center to become a web developer you will thought different web development languages.
These are:
1. HTML (HyperText Markup Language)
2. CSS (Cascading Styling Sheet)
3. JAVASCRIPT
4. PHP
5. PYTHON
6. CMS (Content Management Systems)
7. RUBY ON RAILS
You can use 3 to 6 months to get background knowledge on web development however, to become a professional web developer can take you 2 – 4 years. It takes hard work and persistence but when you become a professional you will start making money in millions.
4. Get Certified to Start Working
After getting qualified make sure you get certified as a web developer because some companies or clients might want to see your certificate before they employ you. Also, after qualification, you need to start searching for customers. Remember customers will not come by when you sit down. As a web developer, you can get your customers online and offline.
You can get your customers by visiting all the small-scale businesses in your area and trying to convince them they need an online presence (websites). You can get customers online by chatting with some businesses on social media with their handles.
5. Attracting Clients to your Agency
When attracting customers and creating a client list as a beginner web developer remember that it is not really about how much you make but about the experience. The moment you are able to build a client list fast it will be easy for you to start sealing more contracts that are worth millions.
Conclusion
Web development is a profitable business now and it will still be in the future because it is a business that revolves around technology. If you are able to learn it now and you become a professional you will make money from it now and for the longest time.
Recommended: