Top 10 Loans for Salary Earners in Nigeria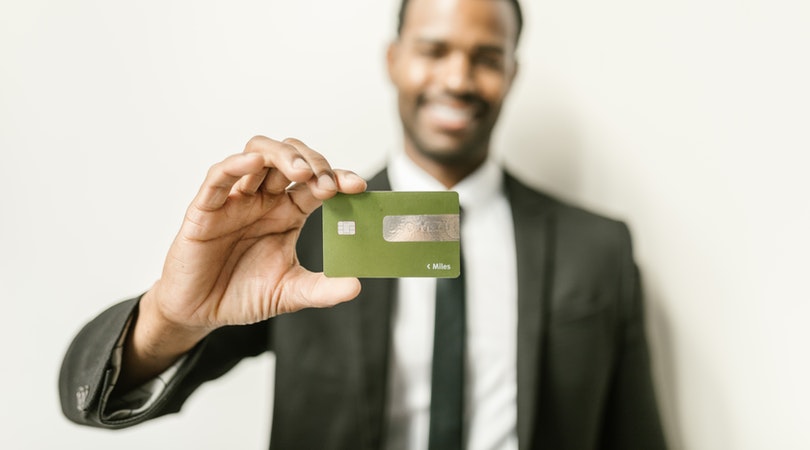 This article is about the loans for salary earners in Nigeria. Are you a salary earner in Nigeria? Do you work for private companies or do you work for the Nigerian government? You need loans to start a business, pay your house rent, buy a car, and you do not know where you can get loans at the lowest interest.
Read this article to the end. In this article, I will be sharing with you the loan apps, microfinance banks, or commercial banks that can learn your loan at the cheapest or lowest interest rates. In this article, I will be sharing different online loan apps.
And how easy it is to get loans from them in terms of the requirements you need. You should read carefully and pick the one best suitable for you.
Top Online Loans in Nigeria for Salary Earners
Here are Nigeria's top online loan apps for salary earners that offer the lowest interest rate.
1. Fair Money
Fair Money is another popular digital bank in Nigeria that offers loans to salary earners. It was founded way back in 2017 but it started to become popular recently. With Fair Money, you can apply for a loan and receive your loan in your bank account in minutes.
You can get a loan of up to 1,000,000 NGN if you are qualified for it. Fair money is just like Kuda Bank you do not need collateral or guarantors to loan money from the app. All you need is your BVN and so other details from you. FairMoney interest on loans is about 10% – 30% monthly.
This means that if you borrowed 1,000,000NGN you will be paying 100,000NGN – 300,000NGN as your monthly interest.
2. Kuda Bank
This is one of the online microfinance banks for both government and private salary earners in Nigeria. Kuda Bank is also known as the Bank of the Free. Kuda Bank has established itself as one of the best digital microfinance banks in Nigeria. Although, most of their customers are youths they have managed to also add old Nigerians to their customer base.
Many businessmen and women (non-salary earners) use Kuda for their daily transfers because their charges are extremely low (almost zero charges). But the biggest advantage of using Kuda Bank is the fact that they give loans to salary earners and non-salary earners.
You will be entitled to a loan as long as you use your Kuda app regularly (for transfers and withdrawals). As for the question if you need collateral or a guarantor to get a loan from Kuda bank? No, you do not need collateral or a guarantor to loan money from Kuda.
However, how much you are loaned depends on the highest deposit you have had in the account or how much you earn as a salary earner. Kuda charges 0.3% interest daily on any amount of money you borrow till you pay all your loans back. 
The Kuda app can be found and downloaded from the Android app store – Google play store and the iOS Store.
3. Branch
The branch is another Fintech company that grants online loans to salary earners in Nigeria. It is an international Fintech company that has offices in major cities around the world. Some of the cities they have branches are San Francisco in the United States, Mumbai in India, Nairobi in Kenya, and recently Lagos, Nigeria.
All you need to get a loan from Branch is your phone number, Bank Verification Number (BVN), and bank account number. If all details are inputted properly you should be granted a loan from 2,000NGN – 500,000NGN.
The first step to getting a loan from Branch is to download their mobile app either from the play store or the iOS Store. So if you are looking for how to get a quick loan in Nigeria, this is the best option for you.
4. Specta
Specta is another online loan app in Nigeria where salary earners can get loans up to ₦5,000,000 within 5 minutes without any collateral as long as they have a bank account linked with BVN. Specta is not as popular as Fairmoney or Kuda but it is doing well because its customer base is increasing day by day.
The loan interest rate for Specta is 23% per annum or 1.92% monthly. When you get a loan from Specta the available time of payment is within 7 months – 12 months.
5. Quickcheck
Quickcheck is another online loan app that uses machine learning to predict borrowers' behavior and instantly check loan applications. However, you can only apply and get their loans if you have a good credit score. You can access Quickcheck loans anywhere you are in Nigeria as long as you have a smartphone an Android phone or an Apple phone.
If it is your first time getting a loan you can get along of 10,000NGN instantly. The earlier you pay back your loan the higher your chance to get a bigger loan at a lower interest. This is a good option for you if you are looking for how to get quick loans in Nigeria.
6. VBank
The Vbank app is a digital product of VFD Microfinance Bank which was incorporated in Lagos in the year 2015. One of the best things about the VBank app is that you can get a virtual card when you open an account with them. Vbank is designed for customers who need loans at a small interest rate and in the shortest period of time. I would say Vbank is majorly for salary earners whose incomes are not high.
7. Soko Loan
Soko Lending is another online microfinance bank operating in Nigeria. They help everybody including salary earners to get money at ease. In order words, they make loans available at the lowest interest rates. The Sokoloan platform is simple and easy to understand. You can apply for a loan and get granted within 24 hours.
All you need is to download the app and sign up with the right information. For any kind of online loan, quick or fast loans Soko Loan is the best online lending app. It is the best to get quick loans in Nigeria.
8. Aella Credit
Aella credit makes every Nigerian hustle easy. Their app is simple, efficient, and easy to use. You can get loans in the Aella investment platform but you can also invest your own money there to yield interest for you. At Aella, the loans available to you ranges from N2,000 – N1,000,000 with a maximum tenure of 3 months. Their interest rate ranges between 6% – 20%. There are no late or rollover fees at Aella credit.
9. GroFin
GroFin is a financial service that provides quick loans to both salary earners and business owners. Grofin is a specialist and impact-driven SME financier. They help entrepreneurs succeed by providing them with business loans and help salary earners by providing loans to them for immediate needs. How much Grofin charges for loans depends on the loan you want but on average they charge 15% of any loan borrowed.
10. Kiakia
Kiakia is a word derived from pidgin that means fast or quick. Kiakia is one of Nigeria's leading pioneer digital lenders. As for many that ask whether Kiakia is legit, Kiakia is a licensed lender that gives out secured and unsecured loans. With Kiakia you can invest money or borrow money as long as you are 18 years old or above.
As an investor on the Kiakia app, you earn between 12% – 40% whether quarterly, bi-annual, or per annum. Kiakia is a money lender that provides direct personal loans or business loans at flexible rates.
Conclusion
These are the loan apps for salary earners in Nigeria. Which of these do you think is best for you? Let us know in the comments below. If you ask me which one to choose for you I will say they are all good. You just need to choose the loan app for you based on the requirements.
Recommended: