How to Make Money from Podcasts in Nigeria: 5 Ways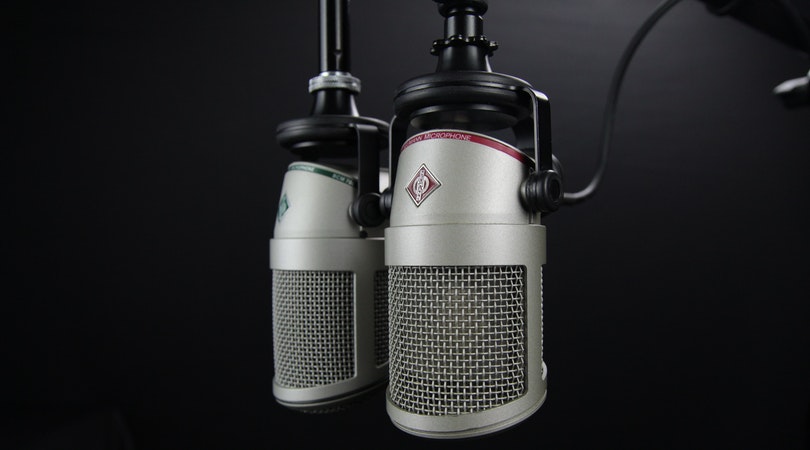 How to start a profitable podcast in Nigeria with just your smartphone. Asides from starting a blog or a YouTube channel many Nigerians are looking at podcasting as a way of influencing and making gaining fame. As a podcaster aside from the many obvious benefits, you can also make money from podcasting by monetizing your podcast.
All this I will be sharing in this article with you so read it to the end. First, let us start with the most common questions asked by Nigerians about podcasts.
Cost of Starting a Podcast in Nigeria
The cost of starting a podcast depends on the equipment and space you need for podcasting. Many think they need big equipment and a recording studio before they can start podcasting professionally in Nigeria but this is not really true. I started a podcast last year with just my phone. Yes, my smartphone and I must say it has been easy and smooth so far.
There is a podcasting app I use that does everything for me when I am done recording. I will explain more about this later in this post. You can start a professional podcast in Nigeria you can also buy your recording equipment in you can afford it. If you need to construct or build a studio for your podcast if you can afford it you will need a starting capital of ₦300,000 – #1,000,000.
If you do not want to construct a studio for your podcast you can rent a studio on a part-time basis. There are podcast studios in Nigeria that can be rented for podcasting however, as a beginner who wants to jump all these stages you can simply start with your phone.
How to Start Podcasting in Nigeria
Here are steps on how to start a podcast in Nigeria.
1. Choose a Podcast Name
Before starting your podcast you need to decide on your podcast name. Think of this as the name of a YouTube channel. The name you choose for your podcast has a lot to do with branding. It has to be simple and easy to remember.
It is best if your podcast name is just one word but if it is more than a word it should not be more than three words. These three words must be simple and not complicated so that your audience can remember them easily.
To make this easy you can develop three names and get your knowledgeable friends to choose the best name for you. After choosing a name the next will be to choose a profitable podcast niche.
2. Choose a Profitable Niche
Whether you like it or not the podcast niche you choose will determine whether your podcast will be successful or not. When you choose an interesting topic or niche and many people or traffic listen to it, you can monetize your podcasts fast.
There are different podcasting niches that are profitable. These niches or topics range from business, investing, relationships, tech, and more. If you are knowledgeable in any of these topics you can start your podcast on them. When I started my podcast I experimented a lot.
I talked about relationships and business but as time goes by went by I realized that I was getting more listenership on business podcasts I focused on the business niche. So you can also experiment to know which is best for you before you focus on one.
3. Download Anchor App
There are different ways you can start a podcast. However, the easiest way you can start is with your phone so download the anchor app. The anchor app is one of the best podcast apps on the Play Store or iOS store. It is easy to use and easy to understand because the user interface is easy to use.
It records your episode easily, edits it, and adds a background sound suitable for your niche. The anchor app also helps to distribute your episodes to other podcast apps. It informs you when your episodes are available on other podcast platforms.
There are so many benefits to using the anchor app that the disadvantages are very limited. So download the anchor app and use your email or social media account to sign up or log in. However, if you are looking for other options as regards podcasting apps you should check out 10 best podcast apps as of today.
4. Understand the App
The anchor app does not allow you to test run however, you can do a test run to understand the app and after that delete the unwanted episodes. The benefit of experimenting is to make sure you do not make any mistakes when your start recording your podcast.
5. Start Recording Episodes
After experimenting and understanding the podcast app you can now start recording your podcast. To start recording your podcasts you need to draft out your first ten topics. While thinking of these topics make sure these topics are related.
If they are not make the episodes in parts to make your listeners always come back to listen to all your episodes. As time goes by and your listenership is increasing you can start featuring people of influence on your podcast. 
6. Study Podcast Analytics
After uploading 5 – 10 episodes of your podcasts and waiting for one or two weeks you will be able to read your podcast analytics. Your podcast analytics is just like Google Analytics or YouTube analytics. It allows you to understand different things about your podcast.
It informs you on the traffic that listens to your podcast, which countries in the world your listenership comes from, how long they listen to your podcast; it informs you on the topics your traffic also likes listening to, and more. The essence of understanding your podcast analytics is to understand your listeners.
If you understand your listeners you will know the topics they like listening to which will help you do more episodes on what they like. The anchor app comes with podcast analytics so you can use it to understand your listeners.
Making Money from Podcasts in Nigeria
There are different ways you can make money from podcasts in Nigeria. It is just like making money on a blog or YouTube channel or a blog. The common ways you can make money from podcasts in Nigeria are through:
1. Sponsorship & Advertising
3. Premium content
4. Membership
5. Collaborations
However, to be able to monetize your podcast you need to be able to increase your listenership to a sizeable rate – at least 1000 listens per episode.
Conclusion
Podcasting is just like blogging or vlogging. It can be a lucrative business but it takes time before you can start making an income from it. It demands consistency and dedication. It can also make you famous locally and internationally. If you are passionate about podcasting you can start your own podcast in Nigeria especially now that only a little percentage of Nigerians are into it.
Asides from this, there are many other benefits of having a podcast. Be among the first Nigerians to start a podcast today.
Recommended: