The 10 Best Podcast Apps: Most-Used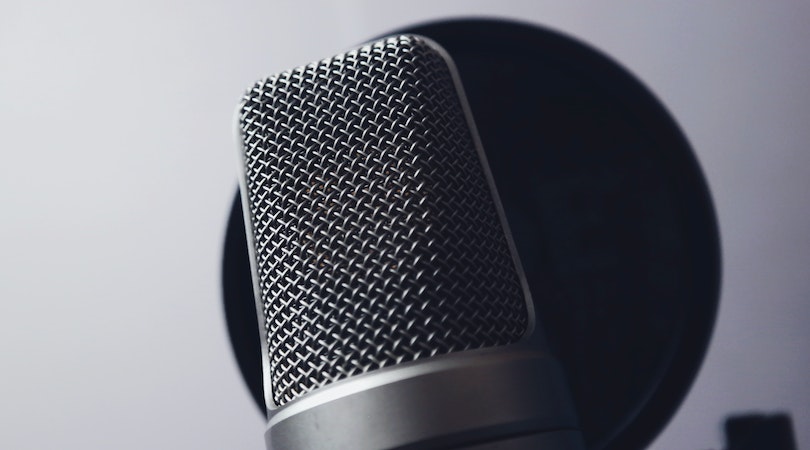 In one of our articles on how to make money online, we explained how you can start your own podcast and how to make money from your podcast as time goes. In that article, I mentioned one of the go-to podcast apps many amateur tech users use and that is the anchor app.
In today's post, we are going to share with you the 10 best podcast apps as of today. So that you can know other options you have asides from using the Anchor app. Youtube was once underestimated just like now that many are underestimating podcasting.
As of today, you can start a podcast for free on many of these platforms and gain fame internationally within a short while. The best thing about the podcast is that it is free. However, you will not have access to exclusive offers on the app. You can upgrade to premium by paying to have access to all the features and suggestions.
The best podcast app for Android users are Podcast Addict, Google Podcasts, pocket casts, and Player.FM With these podcast apps, you can listen to shows or episodes at any time or anywhere as long as you have data. So here are the 10 best podcast apps for mobile devices (both Android and iPhone).
10 Best Podcast Apps
In no particular order here are the best podcast apps as of today.
1. Podcast Addict
Podcast Addict is one of the best podcast apps currently. It has over 20 million downloads and a rating of 4.7/5 on the Google Play Store as of the time this article is written. The podcast addict reveals individual episodes. It also has live streams, audiobooks, SoundCloud, youtube, and more.
On podcast addict, you can control the audio using different functions like mono playback, playback speed, and others. You can also download each episode as you please for offline listening.
2. Player.FM
With over 20 million podcasts around the world, Player FM is another popular podcast app. On the platform, you can get access to different genres like business, music, education, technology, politics, sports, and more. Player FM updates its platform twice daily.
They also have interviews and documentaries on the platform. To gain more access to its unique features you can go for the premium plan. You can listen to Player FM for free and download its podcast anytime.
3. Castbox
Castbox is an AI-based podcast that is free and available on the Google play store, The app consists of about 95 million audio content such as podcasts, radio, and audiobooks with genres ranging from news, sports, politics, games, and more. The Castbox search engine is very powerful. It covers different categories.
4. Stitcher
With the Stitcher podcast app, you can subscribe and listen to your favorite programs. On Stitcher, you can customize your playlist and listen to your episodes offline. It is also easy to search for any episode in particular. It can be listened to while exercising, doing chores, driving, or before bedtime.
5. Pocket Casts
This is a simple but multi-faceted podcast app. This app is another best podcast apps currently. It offers hand-curated podcast suggestions to make it easy to discover new podcasts and episodes. There is an endless database of podcast episodes with both new and old content.
You can manage your favorite podcasts so that you can access them quickly. You can also control the playback speed and limit the number of episodes you want to download. Pocket casts are the best for concurrent users and those just getting used to the platform.
6. Audible Podcasts
This podcast app consists mainly of audiobooks. However, it has a lot of podcasts in different categories ranging from technology, food, relationship, travel, humor, and more. You can listen to audible podcasts anytime. The app is user-friendly to techy and non-techy guys.
7. Spotify
Spotify is another best podcast app for Android and iPhone users. Although most users use it to listen to music, you can also use the app to listen to podcasts. To do this, you need to switch between these two in the app. Spotify has a daily playlist that brings you the latest music and episodes.
You need to become a paid subscriber to get more from this app. Doing this will give you exclusive access.
8. Overcast
If you are looking for a podcast app where you can customize your listening experience; overcast is the right podcast app for you. On this app, you can control your playback speed, and select when to start playing episodes and when to stop. You can find new episodes in different ways on the app; this can be through recommended settings on the genre you usually listen to.
The search option is also available to help you locate any podcast. As a user, you can subscribe to podcasts and download new episodes for offline purposes. Overcast is the best if you are looking for a podcast app that is easy to navigate.
9. Google Podcasts
Google Podcasts is a podcast application developed by Google. It was released on June 18, 2018, for purely Android devices. As of today, google podcast works on all operating systems such as Android, iOS, macOS, Windows, ChromeOS, Web, and more.
Google Podcasts is another best podcast app worldwide because it is accessible to all users and users can find different genres on the app. The user interface is also easy to understand on the app, you can subscribe and download reality shows for offline use.
The podcast app also keeps track of your history, subscription, and downloads. You can adjust your fast forward and playback speed. Google podcast app is ad-free.
10. Apple Podcasts
As the name implies this shows that the Apple podcast app only works with iPhones and iPad or any other gadget in the Apple ecosystem. It has more than 300,000 shows on the app and you can listen to your favorite podcasts at any time. Based on how wide the genre is you will always be entertained with something that interests you.
On the Apple podcast app, you can also subscribe to your favorite shows so that you can have access to them any time new episodes are uploaded. You can also download your podcast for offline listening.
Conclusion
You stand to gain many benefits, whether as a podcaster or a listener. As a podcaster, you can become an influencer and get famous. You can also make a good amount of money from the platform. As a listener, you can be entertained and be educated too.
The podcast has come to stay and it is said that in a few years to come it will replace platforms like Youtube. Whether this is true or false we do not know but time will tell.
Recommended: