The 10 Best Business Ideas for Immigrants in Canada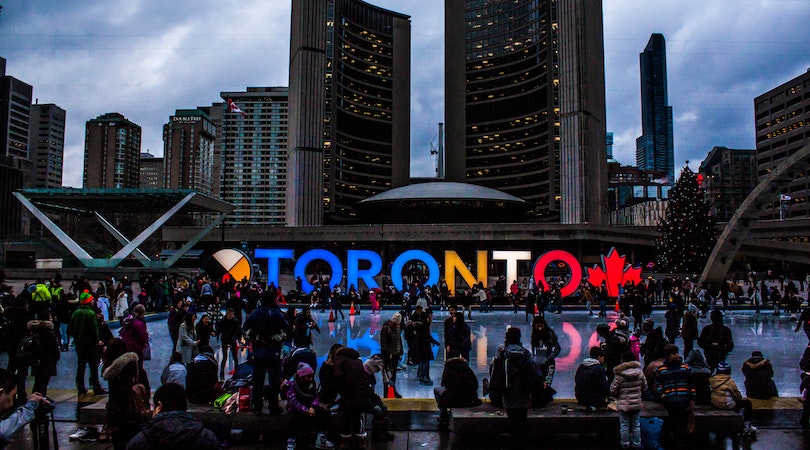 Are you planning to relocate to Canada and you want to know the business you can go into as an immigrant? Read this article to the end. In today's article, we will be sharing the best small businesses and service-rendering businesses you can start immediately after you arrive in Canada to make money.
Except if you are using a work visa that allows you to stay for 5 years, a study visa is the best option. You can apply for undergraduate or postgraduate study so that you can work for 20 hours per week. If you have a dependant, running your business will be easier because dependants are not limited to how long they can work.
They can work for longer hours and they can work 7 days a week. Before starting a business in Canada as an immigrant you need to know the type of business structure you want to go into. Do you want to go into a partnership business, sole proprietorship, limited liability company, or corporation?
Requirements to Start a Business in Canada
Here are the things you need to do before you can start a business in Canada whether as an immigrant or citizen.
1. Get the Required Capital
Before you can start a business in Canada as an immigrant you need capital. Depending on the kind of business and how big the business is, you will need capital to buy some equipment or products to start. It is important you have the money available before going ahead in the business.
2. Get all the Documents Needed
There are different documents like permits and licenses you need to get depending on the kind of business you want to start in Canada. You need to acquire these documents before you start so that you will not be sued.
3. Registration of your Business
All businesses no matter the structure need to be registered online under the Canadian Revenue Agency Website. Necessary information like business name, and legal form need to be provided to register your business.
4. Create a Business Account
Canada is a developed country and its citizens are quite techy. As a business owner in Canada, you need to get a business account that your customers can pay into just in case they do not want to pay cash. Having a bank account for your business makes you look serious and intentional as an entrepreneur.
Best Business Ideas in Canada for Immigrants
Below are the business ideas available in Canada for immigrants.
1. Cleaning Business
The cleaning business is one of the best businesses for immigrants in Canada. This is because the business is simple and easy to start. You do not need to gain experience before you can start cleaning and you do not need to buy all the cleaning equipment too. 
With a few equipment, you can start cleaning your friends and neighbors' apartments immediately if there is a need. All you need to do is to promote the business online on Whatsapp with your family and friends and use other social media apps to run ads.
It is important to know that feedback matters in this business. Since it is a service rendering business you need to know if your customers are pleased with your work after service. If they are pleased, without asking for a discount they will promote your cleaning business for you.
For starters you can do residential and office cleaning and as time goes by go into other types of cleaning.
2. Event Planning Business
There are many aspects of event planning that you can go into but the most common is wedding planning. Even if it is a wedding of just 50 guests you can plan the wedding and get paid. You do not necessarily need a qualification to be able to plan events for people. All you need is to get informed.
Read everything you need to know about becoming an event planner and you can start. How much you make as an event planner yearly in Canada depends on the experience you have and your bargaining skill. The reason why the event planning business is another best business idea for immigrants in Canada is that it is easy to start and does not require much capital.
3. Beauty and Barbing Salon Business
This business requires a well-taught skill before you can start. To start a beauty salon business or a barbing salon business in Canada, you need to know how to make hair, make wigs, or barb hair. Your professionalism in this service-rendering business is what will make you stand out so you need to learn first before venturing.
Depending on where you are you can learn about this business before migrating to Canada or learn when you get there. However, it is important to note that it is more expensive if you want to learn after migrating to Canada. Except you are into home service and delivery of hair products, you will need a huge capital to venture into the business. You need this capital to rent a shop, and buy equipment and materials before you can start.
4. Repair and Maintenance Business
Are you good at repairing electronics? You can detect the faults in gadgets and repair them – restoring them back to normal condition. This business idea is for you. You can start this business as an immigrant by rendering home services.
All you need to do is make flyers to promote the business online and offline and you will see people calling for your services when the need arises. It does not matter whether you live in the city or town. You will still get customers that will want you to help them repair their electronics.
5. House Painting Business
One of the easiest businesses you can start as a person who just moved to Canada is the house painting business. Although this business is not as popular as other service businesses, the business is still a lucrative business for professionals.
Except you already know this skill in the country you are coming from, to become a professional painter you need to learn how to paint houses. There are many mediums where you can learn this skill for free but the easiest place to learn is online. With few painting services rendered, you can build a clientele base gradually.
6. Clothing Business
A clothing business is a buying and selling business. It does not require skill before you can start the business. This is another best business in Canada you can go into as an immigrant because the business does not require huge capital and plenty of space.
You can even sell from home as long as you are good at promoting your business online. There are many platforms you can use to promote and sell your clothes online. Examples are Shopify, Thredup, and Poshmark. And if you are a student you can also inform your coursemates.
When orders are made you can get the clothes delivered to your customers using any logistics (delivery) business around you.
7. Delivery Business
In Canada, delivery (courier) businesses are profitable businesses especially if you live in the city. Due to the long distances and tall buildings many businesses prefer to deliver their products using delivery services instead of doing the delivery themselves.
To start a delivery service business you need a reliable car, driver's license, insurance, and other relevant documents. In Canada, delivery drivers can make up to $20.80 per hour.
8. Catering Business
People who plan birthdays, weddings, and other types of events are the ones that need the services of catering businesses. If you know how to cook different types of foods you can start your own catering business as an immigrant in Canada. All you need is to get your cooking equipment and connect with event planners in your city.
9. Auto Repair Business
One of the most lucrative businesses in Canada today is the auto repair business. Due to the fact that many citizens use mechanical and electric cars, these automobiles can have problems from time to time due to wear and tear. As an experienced mechanic, you can make money by starting an auto repair business and repairing cars.
10. Driving School Business
As a driving instructor living in Canada, you can make up to $40,275 yearly. The need for drivers has increased especially in urban areas like Toronto. This has made driving school business lucrative in these cities. To start a driving school business in Canada, you need a car and you need to be licensed.
Conclusion
Moving to Canada can be a great opportunity. You can make good money by starting a business or doing blue-collar jobs. There are more lucrative business ideas to be uncovered in Canada. Continue visiting the blog for more updates.
Recommended: