How to Make Money on WhatsApp in Nigeria: 10 Ways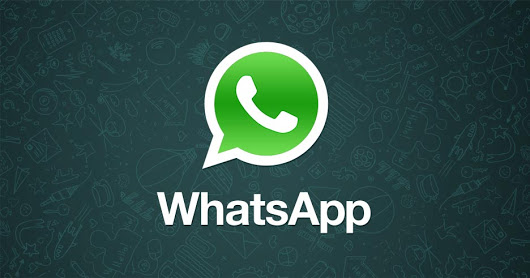 How can you make money from WhatsApp or WhatsApp Business in Nigeria? What are the steps? In this article, we will share how you can do this easily right from the comfort of your home or anywhere you are right now. Till today many people do not still have the slightest idea of how to make money from WhatsApp in Nigeria and anywhere else in the world.
They taught because WhatsApp itself does not pay you directly for doing anything on their platform that the platform is just for communicating but this is not true. You can make money from WhatsApp in Nigeria and many other apps you are familiar with as long as you use the app directly or indirectly. This might sound too good but it is true and by the end of this article you will be able to believe this.
By the way, you should stick around for more after this article as I will also be sharing how to make money from Twitter soon on the blog. I have made my findings on all this because I feel it is high time for you to also reap the time you spend on this platform and like I use to say on the blog – one source of income is not enough.
But first, before we fully go into the "how-to", I will like to quickly like to discuss one thing that we need to make sure we have to maximize the money we want to make on WhatsApp and that is people, many people. To make sure you make a good amount of money on WhatsApp in Nigeria you need to have massive people on your WhatsApp as your WhatsApp contacts and belong to many WhatsApp groups as many as possible.
I will not tell you the specific number you need to have but I will say as many as you can is better. And to do this is not hard. Here is what I did to increase my WhatsApp contacts in case you are finding it hard how to go about yours. I started getting more people's WhatsApp numbers. Instead of just adding new contacts to my phone I started WhatsApp contact instead.
Any time I meet someone new and I want to get their contact, I preferred to get their WhatsApp contacts instead. Also, I started using the app to communicate more instead of using Facebook. So basically I had to leave Facebook. Another thing I also did that worked for me when it comes to increasing my contacts on WhatsApp was to tell my friends to add me be to me to many free groups on WhatsApp that fall between my interests, business, and relationship groups.
After doing this consistently for a period of 6 months my WhatsApp contacts skyrocketed to 450+ plus my groups that is; the WhatsApp groups I belong to my WhatsApp contacts increased to 1,200+. So with the number of contacts I have now on WhatsApp the way I use my WhatsApp app has changed. As I said earlier, you cannot make money directly on WhatsApp in Nigeria or any other country you are in because It is not like a blog that belongs to you.
And even when ads start running on it (because I heard this will start soon just like Instagram or Facebook). The money generated from these ads will go to its owner – Mark Zuckerberg. Mark Zuckerberg owns Facebook, Instagram, and Whatsapp. Now, let us look at how we can make money in Nigeria from WhatsApp.
What is WhatsApp?
WhatsApp Messenger also known as WhatsApp is an internationally available freeware, cross-platform centralized instant messaging, and voice-over-IP social media application. It was released on August 2009. WhatsApp also has a WhatsApp Business app for business owners. However, both applications can be used by businesses and individuals to promote and sell goods and services.
10 Ways to Make Money on WhatsApp in Nigeria
Here are various ways to make money on WhatsApp as a Nigerian. As of today, there are majorly 8 ways you can make money in Nigeria on WhatsApp but as time goes by after making more findings I will add more to the lists.
1. Drive Traffic to Blogs
This is the first method you can use to make money from WhatsApp in Nigeria. As the owner of a blog, this has been a huge benefit for me. Just last week that I promoted the Top 20 Small Scale Business Ideas in Nigeria for Men on my WhatsApp groups and WhatsApp status and I got a spike in traffic to the blog.
Not only a spike in traffic for that article but also for other great articles on the blog because people that read the article also read other articles on the blog. So your question here might be how can this really make money for me? Well, it can only make for you if you have a blog and you are running some sort of ads on it.
If you believe to have quality information to share with the world you can start a blog like mine and make money whilst you blog. And even if you do not have the information you just want to go blog you can still start. You really need to have information to become a blogger. You can start an entertainment blog or gist blog just like that of Linda Ikeji's blog – lindaikejisblog.com or any other gossip blog in your country.
Yes, this is one of the easiest ways of making money on a blog with less stress in thinking of rich high rich articles to write on your that will make you appear on Google's first page. If you do not still understand what I'm saying here you should visit lindaikejisblog.com and compare this blog with hers. You will see the difference. So your next question is how do you start a blog right?
It's simple. To start is Cheap in a way that it will not blow up your pocket you can start a blogger blog like this with just your Gmail account and as time goes by get a custom domain and move to WordPress. You do not have to be tech-savvy to be able to do this. Talking about creating a Google blog with a subdomain (myblog.blogspot.com). You can do this. This was actually how I started TheInfoWorth.
2. Refer your Friends to Apps
This is another method in which you can make money from WhatsApp in Nigeria and anywhere you are. There are many apps on the Google play store that is willing to pay you some money (dollars) just to refer people to them. Why are referrals the in thing now? Referrals are the in thing now because people nowadays are finding it difficult to trust apps and you can not blame them.
There are apps out there intended to spy on people's privacy. I too have witnessed this with my phone. Asides from this, there are also apps out there that somehow expose you to fraud and the like, and because of these people are extremely careful as they install apps. But they can joyfully do this if someone they trust tells them about the app and the benefit they stand to gain in using the app.
This is where you come in and how you can make money in Nigeria from WhatsApp. All you have to do is introduce these apps to your WhatsApp contacts by telling them the benefits they can gain from it and your money starts coming in as people go to the Google Play store to download based on your referrals. This is the reason why I said you need a good amount of people on your WhatsApp.
The more people you have on your WhatsApp contact the more chances you get more people to download and the more money you make because the lists of these apps are never consistent, I will not list them here. However, there are ways you can search for these apps on Google. All you have to do is search "apps that pay to refer a friend" on the Google search engine then proceed to download them on Play Store.
3. Use Pay Per Downloads
Another way you can make money from WhatsApp in Nigeria is by this method of 'pay per download'. This is a form of affiliate marketing in Nigeria. So for those of us who don't understand "pay per download," it is basically, you making money from downloads of your pictures, videos, games, music, and so on.
Websites you upload to make money when people (traffic) go from WhatsApp to these websites to download your media. Websites like Uplod.org, Fileice.net, and so on pay you money for the amount of time your files are downloaded from their websites. All you have to do is upload your files to their websites and drive traffic from your WhatsApp to the websites to download your files.
This works best for entertainers as they can start making money directly from their songs, music videos, pictures, and likes but it can also work for you if you can find interesting and creative videos people will want to watch or other multimedia people will want to consume.
4. Promote your own Products
If you are a fan of this blog and you have been following us for quite some time now, you will notice I have been sharing my personal business journey on the blog. My failures and my successes and some of the successes I have made so far in terms of my clothing and belts business. So far my ability to make my WhatsApp contacts buy my products without stress.
This is another way you can make money from using WhatsApp in Nigeria. Many of the sales I made last year were from social media, particularly on WhatsApp and I spent zero money on an advert. Why would I? When I have many groups and contacts on the app I can introduce my products to buy.
So I will advise you if you are a businessman or marketer to use the platform more to also increase your sales and make money – if you have not been making easy sales. Here is our guide on how to market products on whatsapp to make money.
5. Promote Affiliate Links
I do not know if you have heard the word "affiliate" before but just in case you do not know what it means it basically means "to attach yourself to a particular body or organization in other to get something in return". This can be for money or connection but mostly, in this case, we are talking about money. This is another way to make money from WhatsApp.
Affiliate links are about attaching yourself to a company or business to promote the links to their website or products (in other for people to buy products from them) and get paid after a product has been bought. An example of this is promoting a particular product from Amazon. It can be clothing if the group you want to promote it on is a fashion group on WhatsApp.
All you have to do is talk about the benefits of buying these products in snippets and then send them to individuals on your WhatsApp group. When people click these links on WhatsApp to buy this product on Amazon, they get paid a commission (money). However, to do this and do it successfully, you need to register on Amazon or any other company like Jumia to become their affiliate customer. Read our guide on how to start affiliate marketing in Nigeria.
6. Start WhatsApp Marketing
Have you ever heard of these people before in Nigeria? WhatsApp marketer for business when it comes to making money through social media. I bet you never did. Well, the fact that you never did does not mean that they do not exist.
Just in case you do not know there are many people out there young men like you who get paid strictly (make money) for promoting businesses on WhatsApp (if they have many contacts and they belong to many groups, especially business groups).
Business groups are in a lot of demand these days for companies that want to promote their goods or services because people in business groups tend to buy more products a lot more than people in relationship groups or mummy groups. So join these young people of WhatsApp marketers and tap your own money. All you have to do is find companies that want this kind of marketer and get paid by marketing on WhatsApp for them.
7. Promote Short-Links
This is another easiest way to make money on WhatsApp in Nigeria these days but I am sure you have not thought about it at all. Have you seen a link that is been forwarded to you every time on WhatsApp that talks about one giveaway in terms of money, gifts, or something interesting if you click? This is a short link. When you click on these links on WhatsApp someone at the back end is getting paid.
You can also make money from short links by getting a website that pays you for promoting their short links. All you have to do is search these websites on Google, register with them, and learn how to shorten their links to promote them. For a start, you can check out Shortest, OUO, ADF. These links pay for promoting their Short-links.
Start now and start by pasting these short links on WhatsApp groups and your WhatsApp status and make money on WhatsApp.
8. Make Money with YSense
Have you heard of YSense? This is another way to money make money on WhatsApp. This is the mother of them all as far as I am concerned. For those of us who have not heard of YSense before, YSense is a website that pays you for watching videos, playing games, completing surveys, and so on.
But this is not the unique thing about this website. It also pays you for referring the link to your friends. All you have to do is sign up, get your referral link, and share the links with your WhatsApp contacts and groups. When people start signing up, you get more bonus points in terms of money but it does not end there again. You also need to complete the surveys assigned to you each time you're given one.
You might not qualify for all but you will definitely qualify for some. After my little findings, I discovered that there are people who have made money as much as $8,000 from YSense but it usually takes months or years to make this amount of money. Click HERE to join and start making money from YSense. Start now because it is free and the risk on it is limited.
After doing this and making some money the easiest way to get your money is through Skrill. Then from your Skrill account, you can now transfer your money to your local bank account. You can click here to also create a Skrill account. I really hope in with all these money-making methods I just thought you now you will be able to start making money on WhatsApp from today.
Like I usually say on the blog, it is not about reading it is about taking action. Take that action today and say goodbye to poverty.
9. Start Dropshipping Business
If you are seriously thinking about starting an online business in Nigeria that has to do with buying and selling and yet is not stressful you start doing dropshipping business on WhatsApp. You can make money on Whatsapp in Nigeria by simply becoming the intermediary between a buyer and a seller. This is what dropshipping is really about.
All you have to do is promote the good of wholesalers by sharing pics of their products on your WhatsApp groups. When you find serious buyers you can then inflate the price of the goods or products so that you can remove your profits and the wholesaler can also make his own gain. Many Nigerian students are into dropshipping with their local contact on WhatsApp.
It is the money they get from these sales that they use to take care of themselves. Here is an article on how to start dropshipping in Nigeria. In this post, no stone is left unturned.
10. Drive Subscribers to YouTube
There are many youtube channels that want to increase their subscribers. They need organic followers. If you are very influential on WhatsApp, you can use your whatsapp status or group to increase the followers of YouTubers and get paid for it. Depending on how well you can bargain, you can charge #100 – #300 per subscriber. This might not look much but it goes a long way.
Conclusion
In summary, the best ways you can make money on WhatsApp is through driving traffic to blogs and youtube channels, referring friends and family to apps, using pay perdownload, advertising your skills, promoting affiliate links, starting WhatsApp marketing, starting a dropshipping business and more. Which one of these do you like and will go for? Let us know.
Recommended: