How to Start a Blog on Instagram that Make Money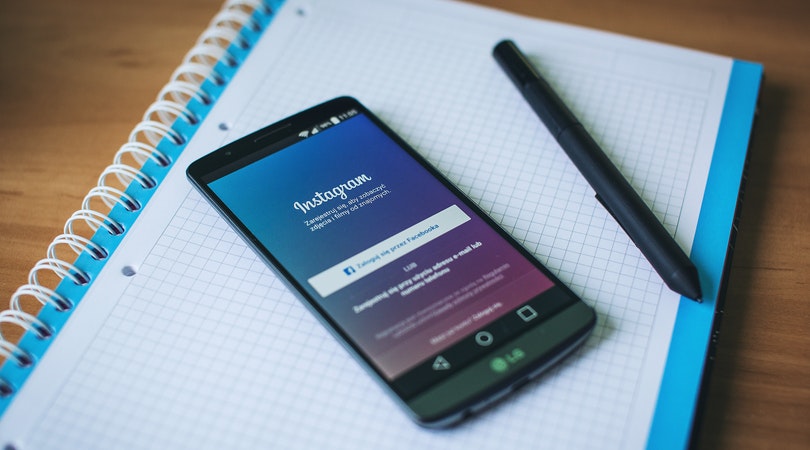 Are thinking of starting a blog on Instagram? Do you want to know the step-by-step guide on how you can go about it? Read this article to the end. At the end of this article, you will know how you can start your own professional blog on Instagram, how you can increase your followers, and how you can make money from the blog.
Instagram – one is the most popular microblogs in the world has made it easy for bloggers or wanna-be bloggers to be able to start a blog on social media without necessarily buying domains and going through other rigorous configurations. However, it is not just as easy as it is said. It takes time and effort to increase your followers in millions, to get the check sign, and to start making money directly or indirectly.
Asides from this, you also need to know how to avoid copyright infringement, especially on the pictures and videos you will share. So, without wasting much of our time let us go into the steps right away.
What is an Instagram Blog?
Instagram blog is a form of micro-blogging. This is because Instagram can only contain 2,200 words or characters, unlike traditional blogging platforms that can contain unlimited words. There are different reasons why organizations start blogs on Instagram but the major reason is to amass followers to sell their products or services. As a small blogger on Instagram, you can make up to $150 per sponsored post.
How to Start a Blog on Instagram
Here is a step-by-step how to start a blog on Instagram today.
1. Create an Instagram Account
The first step when it comes to starting a blog on Instagram is to create an Instagram account. There are three types of Instagram accounts. We have a business account that is meant for business owners, a personal account that is meant for individuals, and a creator's account.The creator account is an account made for celebrities and influencers. It is the creator's account you will use for your blog.
You can switch from a personal account to a creator's account when you are done with the sign-up. To create an Instagram account, head to Instagram.com or visit the Instagram app and fill in all required information in the sign-up process. Once you have created your Instagram account, you can now switch your account from a personal account to a creator account.
To switch to a creator account, click on your profile and click on the top right corner. After doing this, a menu will appear. Click on the Menu, click on Account, and lastly, click on 'Switch to professional account'. After this, Instagram will ask you to choose a category you fall under. Then you are done.
2. Design Logo for Profile Pic or DP
After creating the Instagram account for your blog, the next step for you will be to design a logo for your profile pic. A logo instead of a random picture makes your blog stand out from other blogs on Instagram. When you are designing a logo you need to consider a few things like color, icons, and others. Deciding this will help you create a better logo for your blog.
You can use a graphic designing app like Canva to design your logo. It is very easy to use and it does not take time at all.
3. Upload Profile Pic and Update Bio
The next is to upload your profile pic and update your Instagram bio. Your Instagram bio is the first thing that will make your visitors decide if they want to follow your blog or not. Instagram bio usually takes up lots of space. Asides from this, your profile will be showing your profile pic, account name, story highlights, and three recently uploaded photos.
For your Instagram bio, you can highlight why you created your blog or the topics you want to focus on. To understand Instagram bios and how they should be arranged you can visit other blog profiles on Instagram.
4. Start Sharing your Contents
To start creating content for your Instagram blog you can start by sharing posts on what the blog is about, some behind the scene, and what followers that follow your blog should expect. To make sure you are also consistent in your post for starters you must post regularly at least twice daily. This will help you create lots of content within a short while.
To help you stay on point in your post and topic you can create a calendar for your post. Few things you must consider when creating content for your blog on Instagram. Some of them are the proper use of captions and relevant hashtags. I will be talking about this in my next point.
5. Use Captivating Captions and Hashtags
Captions are very important. They captivate your audience even when they do not want to. Your captions tell your story in a unique way to your audience. When it comes to your personal Instagram account you might not need to even use captions because your pic says it all. But when it comes to your Instagram blog your captions do not just attract your followers they also educate them on what your post was about.
So you really need to use captivating captions anytime you want to share content on the Instagram blog. To learn how to write captivating captions for each post on Instagram you can look at other Instagram blogs and how they write their captions. Applying relevant hashtags to each post will also increase the chance of your blog appearing to more Instagram users.
Think of hashtags as SEO (Search Engine Optimization) for blogs. They help people to locate Instagram blogs easily anytime they search for hashtags or relative ones.
6. Increase your Followers
To increase the followers for your Instagram blog there are a few things you should do.
A. You need to post regularly. When you post regularly, it shows consistency and when you are consistent, it proves to anyone viewing your blog and your post that you are dedicated and this will make them follow you for more updates on topics.
B. Apply hashtags. I have explained the technique behind this so I will just move on.
C. Write about topics that people really want to read. Although finding out about this does not come easily tools like Instagram insights and metrics can be of great help.
How to Make Money from Your Instagram Blog
There are different ways you can make money from your blog on Instagram. Some of these are:
1. Through selling your own products: If you have products you can sell them on your blog to your followers.
2. Affiliate Marketing: You can share different products using links and get paid when followers click links to buy the products. Read our article on how to start affiliate marketing in Nigeria.
3. Sponsored Contents: With sponsored content, different brands will pay you to talk about their products or services.
Conclusion
Starting a blog on Instagram is very profitable if you are consistent and you obey all the terms and conditions of Instagram. Do you have a blog on Instagram? Did I miss anything? Drop them in the comments below.
Recommended: