How to Promote Your Business on Instagram in Nigeria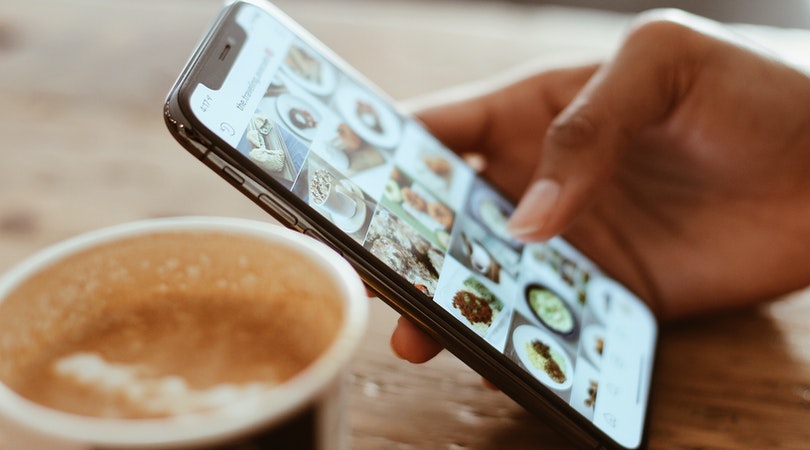 Do you own a business in Nigeria whether a small business or big business and you do not know you can promote or advertise the business on Instagram for free – without paying for Instagram ads? Read this article to the end. In this article, I will be sharing with us unique ways you can promote your business on Instagram without spending money.
You see, as small business owners one of the best tools created by man given to us is social media but the problem is how to use it. Many are having this issue especially Nigerians that are not tech-savvy. As we go on in this post you will not just know how to promote or advertise your business online for free in Nigeria, you will also know how to use Instagram on a professional level – teaching people how to also use it to promote themselves or businesses.
So what are the benefits of promoting goods and services on Instagram in Nigeria? Just in case you really want to know the benefits are extremely high. For starters, it increases your sales fast. This is because Instagram now has one billion unique monthly users and out of these one billion users about 500,000 of them visit the app daily.
Another reason why Instagram is the best social media when it comes to promoting business is that it is the most engaged social media in the world after Facebook and a majority of their users are below the age of 35. This technically means that if your target market in your business are the youths you can use Instagram to increase your yearly turnover.
Top 10 Ways to Promote Your Business on Instagram in Nigeria
Here are steps on how can you really promote your business on Instagram in Nigeria for free, especially as a small business.
1. Create an Instagram Business Account
Many people think the first step is to just barge in and start uploading pictures and videos but this is not true. There are foundational steps you need to take. One of these fundamental steps is to open a free business account on Instagram.
Many Instagram users do not know that just like we have personal WhatsApp and we have WhatsApp for business, there are personal or individual accounts, business accounts, and the creator account. The business account is for business owners who want to promote and brand their goods and services with ease.
To open a business account you need to first sign up and edit your profile from its settings. After doing this successfully you will automatically enable your profile with some unique features.
2. Optimize Bio with Keywords
Many think when it comes to social media keywords are not useful. They think it is only hashtags that are relevant. Keywords are very useful especially when you use them in your bio. There are long tail keywords and there are short tail keywords. Both are relevant.
You can use them depending on the kind of business and the keywords that are related to your business. When optimizing your bio with keywords you need to use words that you presume your customers will be using to search for your products or services on Instagram. For example; if you are into clothing business the relative keywords that should be on your bio should be; 
* Designer clothes
* Shirts and so on.
3. Understand and Apply Relevant Hashtags
Another way you can promote business on Instagram in Nigeria is to learn how to understand and apply hashtags to your post. Hashtags are very powerful. They are related to keywords like I said earlier but they are not keywords. If you have seen a post randomly just by searching a word in the Instagram search bar, there are chances that you saw the post due to the hashtags used in it.
Now, because I said you should use hashtags does not mean you should use any hashtags you see on Instagram. Do not do this. There are hashtags that are related to business and business only. You should strictly use these hashtags. 30 relative hashtags are enough for each post.
I have compiled an article on the best hashtags on Instagram for your business, Nigeria, Lagos, and more. You can click below to get to know the best hashtags you can use for your small business.
4. Create Content from Unique Perspectives
Creating unique content is another way you can promote your business on Instagram in Nigeria. Like I tell people in the content creation space "There is content and there is CONTENT". For example; the articles you see on this blog are unique. They are detailed and you cannot find them anywhere.
If you find them on another blog, it was definitely stolen. This is what unique content creation is all about today. There are different ways you can create unique content today, especially on Instagram. You can share content by telling a story about how you started your business, sharing how you create your products or services, etc.
5. Upload Quality Videos and Pictures
Your videos and pics that you upload on Instagram need to stand out. You cannot upload creepy pictures or blurry videos about your business and you expect customers to like your post or follow you. When you upload quality videos or images your customers will be able to understand your content easily. To make sure your media is always top-notch you can use a phone with a clear camera or instead buy a camera.
You can edit the pictures or videos by using editing software or you can just upload them like that. The more videos or pictures you upload the more likes and followers you will get.
6. Use your Instagram Live
How do you feel when your favorite celebrity or brand comes on Instagram Live? Great, right? Yes. This is the same way your followers and customers will also feel when you come on Insta Live. If you have a new product in town, you want to do 'get to know my product segment'. Or you have offers you want to give to your customers you can talk about it on Instagram Live.
7. Use Instagram Stories
Instagram stories are just like WhatsApp statuses. They appear for a while and disappear after 24 hours. You can use them as a good tool to promote your business. If you do not know there are Instagrammers that love Insta stories. They always view all stories available. If your content is good you will be able to convert your viewers to your customers.
8. Use your Customer Testimonials
Using customer testimonials is another way you can promote a post on Instagram for free in Nigeria. Customers like hearing their fellow customers' feedback on products or services. They trust these testimonials more than when you as a business owner are trying to testify to the goodness of your product yourself.
So if you have testimonies from customers that are satisfied with your products or services you can do videos on these testimonies and share them on Instagram.
9. Use your GeoTagging
Geotagging is a powerful tool when it comes to promoting businesses on Instagram in Nigeria. Just in case you do not know the meaning of geotagging or you have not heard of the term before, it simply means sharing your location alongside your post.
As a business owner, when you share your location with your post it informs your buyers that you are in their area and they can come meet you to patronize you. Geotagging makes your customers feel like they are close to you and you are accessible especially when you activate it all the time. 
10. Be Intentional with Branding
Branding is very important when it comes to promoting businesses on Instagram. If you understand branding and you know how to apply them to your pictures and videos you will be able to even attract customers off Instagram.
For example, with every video you want to upload, if you edit them adding your business name when people watch these videos they will be able to know you better. Branding also has to do with colors, the way you compose your post, and your general engagement on Instagram as a whole. Read our post on how to build a personal brand online in Nigeria.
Conclusion
These are the major ways you can promote your business on Instagram freely in Nigeria – without paying for ads. Do you know these other ways or methods? Share them below so that other readers can also learn from them. You can also keep using the page for more ways to promote your business, especially as a newbie in Nigeria.
Recommended: