How to Start Clothing Business in Nigeria: Simple Guide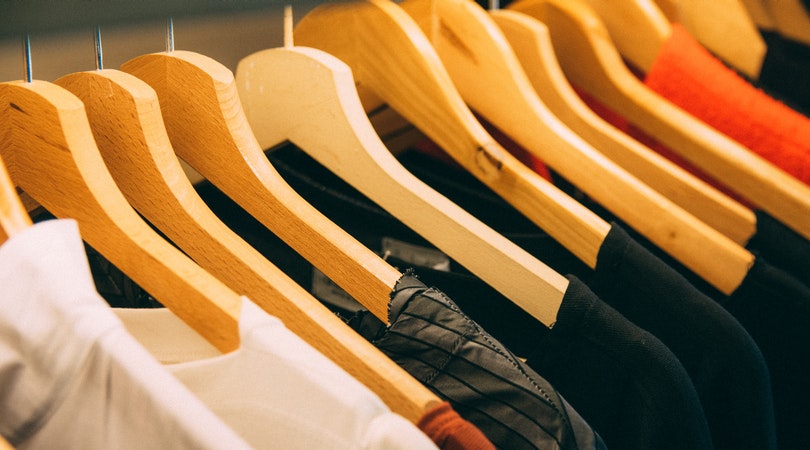 It's one thing to start a clothing business in Nigeria, it is another thing to be able to take advantage of the huge online platforms and sell your clothes faster. Many Nigerian fashion designers and clothes sellers know this that is why they want to learn how to sell and move to these platforms. If we really look at it. There are thousands of advantages to selling clothes or any of your products online.
It's cheaper to rent a shop in a high-brow area and furnishes it just in the hope that customers will come and buy. It also reduces capital in the sense that you will not need to hire staff in running your online clothing store because an online clothing store can be managed by one person (you or any person you choose if you're preoccupied with other things like your regular 9 – 5 job).
Yes, I am saying this because I have been in the men's clothing business for a while now and I have been selling my clothes on the internet asides from my 9 – 5 job – although doing these two has its downsides which I may share later on if time permits me. Another benefit of selling your clothes online is that it gives you the opportunity of meeting hundreds if not thousands of customers all in one place (platform) at once.
Just recently, A friend of mine in this same business with me told me he delivered some clothes to a customer in Abuja. This is what I'm saying. I will share everything with you in this article about how all this is possible, just stick with me to the end to see the unlimited ways of selling clothes online in Nigeria.
Is Clothing Business Profitable?
I know this is a question on your mind because it is your first time going into the business and you want to be sure what you're going into. Well, yes starting a clothing store is profitable in Nigeria if you have the guts to approach people and you know where to buy your clothes at cheaper prices to sell at higher prices. Although the price of clothes varies according to their brands, you can still make a huge profit selling even if you sell the most expensive brands and if you know how to market and sell things in general.
To some men, the ability to sell to anyone at any price is a gift while to others they believe it is a skill that can be learned. Well, that is what I believe. The ability to sell things at any price you wish is not a gift, it is a skill and it can be learned. I learned this some years ago through some materials I read then. Maybe one day I'll share this on the blog.
But asides from all I have said, I still want you to go to the market and see things for yourself because as we say "seeing is believing". If you have a close friend who owns a boutique that can expose these secrets to you but if you do not, you do not need to worry because…
1. Everyone wears clothes (jeans, boxers, t-shirts, underwear, shoes, and more) in Nigeria which makes your clothing business a business people can do without.
2. Today's men are really trendy and do not joke with what they wear.
3. People want good customer delivery in the comfort of their homes. So since you are going with online sales, they'll buy from you more than the regular boutiques around them. There are many more reasons asides the reasons I mentioned above but these are the 3 valid reasons I am sure of.
Where to Buy Cheap Clothes in Nigeria
There are where you can buy jeans for your jeans business in Nigeria, shoes for your shoe business, ready-to-wear for your ready-to-wear business, and handbags for your handbag business but I will say it depends on your location (where you live in Nigeria). But there are 2 major markets in Nigeria as regards buying cheap clothes for resale 1 is Aba in Abia state and 2 is Eko/CMS in Lagos state. If there are other major markets in Nigeria that deal with the selling of clothes on a large scale please let me know in the comments below.
Mind you, you can still be cheated in these markets if you do not take your time and make proper ground checks before buying clothing in these 2 popular markets in Nigeria. The best advice I can give you here is to meet someone who knows someone in the market to connect you with the sellers there. In other words, you will be brought in as an insider. Do you have a way of navigating these 2 markets in Nigeria? Please share it in the comment.
How to Start a Clothing Business in Nigeria
Here are steps on how to start a clothing business in Nigeria to sell online.
1. Get the Required Capital
We all know it's impossible to start a business clothing business, jeans business, or even ready-to-wear business like this without capital except because you already have an aunt or uncle that is in this business that you can get clothes from on credit and payback after you have sold the clothes. So getting your capital is really what you want to do here. How much do you plan on starting with?
Do you want to start small and then grow the business? Or you have enough money and you want to go in fully. The choice is totally up to you and your capital determines the bracket you fall in. Check out how to get funding for your business in Nigeria.
2. Purchase Clothes in Bulk
The next step after gathering your capital is to go buy the clothes. If you are going into a shirt business you buy your shirts and if you are going into a jeans business you buy your jeans and if your clothing business involves all types of clothing you need capital to start. As I said earlier, where you are (stay) in Nigeria determines where you will go buy.
Depending on the brands you want to sell or the gender you want to sell, and if it's just selling clothing materials, the price ranges. But make sure you are buying at the lowest rate possible for selling at a high rate. For example, buying an item of clothing at 2500 and selling at N5,000
3. Add Price Tags to Clothes
There is a reason why price tags are added to the displays of clothes at the clothing mall on jeans, shirts, boxers, underwear, ready-to-wear natives, and more. This is to make sure clothes are not sold mistakenly for a lower price. After bringing your clothes from the market, the next step is to add price tags to these clothes. I started doing this when I mistakenly sold one of my leather belts at half the initial selling price.
This pained me because I couldn't go back to the customer to tell him the belt he bought was below its selling price. So except you are Albert Einstein you should have a price tag on your clothes so as not to mistake the prices.
4. Sell to your Customers
My best advice here first is to sell to family and friends because you need all the encouragement to keep on with the business. So meet your mum, dad, aunt, brother, friend anyone that you know likes fashion, falls under what you sell and sell to them. After exhausting all these people the next step is to go meet people you do not know which can be done by one approach also known as offline or online which I'm about to move to now.
5. Sell your Clothes Online
There are different social media sites where you can sell your clothes in Nigeria.
A. Sell Clothes on Instagram
Instagram is first on our list because it is the first social media platform people use now and spend more time on. Facebook used to be in this position until the series of problems it is been having lately like security, so many have ditched it for Instagram. However, to run a successful clothing line on Instagram you must first create a profile and start uploading pictures of your snapped clothes.
You should tag your friends, celebrities, and Instagram influencers as you are doing this so that your products will appear on their profile too even if they don't comment on your pictures. After doing this for quite a while, you should run a systematic advert to reach more people on Instagram.
By systematic, I mean choosing the right day, time, and age of users you want to see your product, and so on. Running your advert any time of the day will be a total waste of time and resources.
B. Sell Clothes on Facebook
Facebook is still useful despite its ups and downs recently plus the fact that you might not need to run a paid ad on it if you have many friends like 2,000 friends above. But then again the time and day you post these pictures determines greatly how far they will go. I have noticed posting my pictures on Saturday evening reaches more people than posting on Wednesday. And I have noticed why.
Nigerians are always busy on weekdays and even when they get home most time they just want to eat, watch TV, and sleep. Check out how to advertise your business on Facebook in Nigeria.
C. Sell Clothes on Blogs
This one is a bit different from all the ones I've mentioned so far because it's not a social media platform. However, you can still sell clothing on a blog – if you have one. All you need to do is create a page and upload pictures of your clothes to that page.
Note: This only works if your blog attracts enough traffic and has built enough trust with Nigerians. To avoid stress you can simply advertise your clothes in this article.
6. Online Selling Platforms in Nigeria
There are different platforms online to sell your clothes.
A. Sell Clothes on Jiji
So far, Jiji is still the most stress-free online platform to sell things in Nigeria. It's free. It does not take time in terms of creating a profile for customers to see your product and call you. It appears on Google. There are so many products I've Googled that have led me to Jiji to meet the sellers. However, to speed things up. You can run a paid advert.
B. Sell Clothes on Jumia
Jumia is also a good platform but it takes time to get your product in their online mall. You need to do documentation and also pay a certain fee. Also, I heard you will need to pay them a certain percentage each time someone buys your product through their platform. I do not know how true this is. Let me know in the comments if it is. But I'll say this platform is not profitable if you're just starting out because it can drain all your funds.
C. Sell Clothes on Konga
Konga is also the same Jumia because they do the same thing and I hear they also have the same process for allowing you to sell at their mall.
Conclusion
That is all in this article. As usual, let me know if I missed any part of this article. Also, let me know if there are topics you want me to write about on the blog or talk about on our YouTube Channel or maybe our podcast. This is a video on the clothing business in Nigeria for further knowledge.
Recommended: