How to Start Fashion Design Business in Nigeria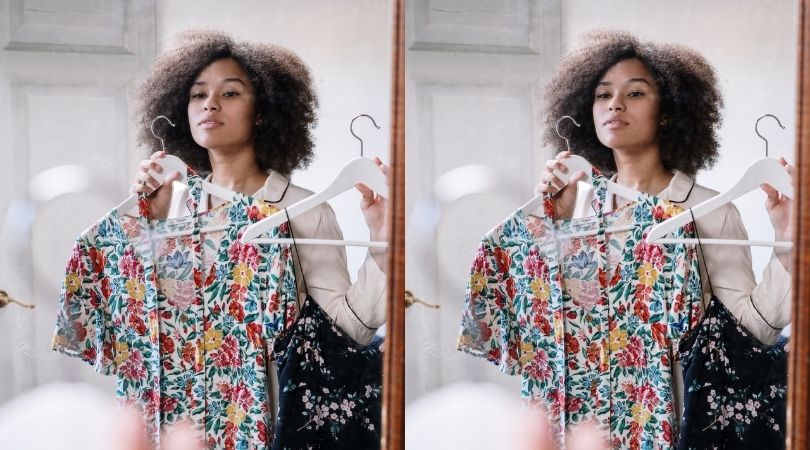 Do you want to become a professional fashion designer in Nigeria – setting up a fashion design business? Do you want to be famous like Yomi Casual, Amala Osakwe, Frank Oshodi, and other famous designers in Nigeria? Do you want to know the steps needed to become a fashion designer or start a fashion design business in Nigeria or how to start your own fashion brand in Nigeria?
Read this article till the end. At the end of this article, you will be able to know all the fashion design opportunities in Nigeria. The necessary steps involved in becoming a fashion designer in Nigeria and all that you need to become one. Becoming a fashion designer in Nigeria is simple but I will say it demands and takes a lot of hard work.
If any of our Nigerian fashion designers are honest with you they will admit this too and tell you the truth. It takes serious effort to learn how to sew, to gather the fashion design equipment and sewing equipment for your fashion designing business, to source for clients as a newbie in the fashion industry in Nigeria, and to become popular as a fashion designer.
So how can you start a fashion design business in Nigeria? Well, the first step to this is to first know some popular fashion designers in Nigeria because from their success stories you can be able to write your own success story.
What is Fashion Designing?
Fashion design is the art of applying design to clothes construction. To design clothes different materials are used including different equipment. Fashion design is influenced by different cultures and trends. A person who designs clothes is a fashion designer.
Fashion Design Equipment List
There are fashion design equipment list needed when it comes to sewing to make money in Nigeria. Some of these fashion design equipment are:
1. Sewing machine
2. scissors
3. Needle
4. Threads
5. Hangers
6. Pressing iron
7. Tape rule
8. Thimble
9. Buttons
10. Zippers
and more.
These fashion design equipment are more than the list above. If you want to see this full list you can click the article below. Read our guide on how to start tailoring material business in Nigeria.
Top Fashion Designers in Nigeria
Below are some popular fashion Designers in Nigeria some of which you already know and some you do not know.
1. Zizi Cardow
2. Deola Sagoe
3. Duro Olowu
4. Folake Akindele Coker
5. Duro Olowu
6. Amala Osakwe
7. Soares Anthony
8. Lola Faturoti
9. Frank Oshodi
10. Lisa Folawiyo
Many of these fashion designers got famous for different reasons. Why some got famous for attending international fashion schools, and some got famous because of their ability to pay attention to details. You can read more about them on the internet.
How to Start Fashion Design Business in Nigeria
Steps on how to start a fashion design business in Nigeria or step to become a fashion designer in Nigeria.
1. Write a Business Plan
The first step to starting a fashion design business in a place like Nigeria is to first write a fashion design business plan. This business plan is important especially if you want to go into fashion design business on a large scale in Nigeria. The fashion design business plan will give you exposure to so many things you do not know about the fashion design business.
It will also let you know the required capital that will be needed to start your fashion design business. With a properly drafted fashion design business plan you can never go wrong in your fashion design business.
2. Get Certified by a Fashion School
So I guess by now you are already passionate about the fashion industry (tailoring business in Nigeria) and how it looks. And by now you are paying attention to fashion designs trying to understand them and know how they come together.
Well, from my findings despite the fact that you know all this does not mean you have all it takes, you need to still learn how to sew from a well-known (reputable) fashion school in Nigeria. And this fashion training can be expensive depending on your pocket lasting for a duration of 3 months to 1 year but I can assure you that it usually pays off at the end.
It is not that you will not still make it as a fashion designer or in your fashion design business if you decide to take a different part like learning fashion design from YouTube videos or learning from your next-door neighbor. You can still do all this but it is going to take a longer time to gain fame and to build a fashion brand.
Part of the reason why people associate themselves with these popular fashion schools is that it gives them easy exposure. It gives them easier exposure to influential people and other notable fashion brands. You can never compare someone that went to a popular fashion school to learn fashion design with someone who learned fashion design through YouTube or from a woman down the street.
The difference will always be clear enough. So if you ask me I will say it is extremely important to learn from these reputable fashion schools or any other well-known fashion school in your state or locality if you are not in Lagos.
3. Connect with Popular Fashion Designers
There's a reason why people hunt for these kinds of fashion schools. As I explained earlier, it exposes you to other fashion designers or fashion design businesses for free so you need to dwell on this opportunity. Connect with other fashion designers both those that are already professionals at the work and those that are not yet professionals.
You never know you may need their help one day after fashion school or they might even give you the opportunity to shine. The support you get from your mates even after school cannot be underestimated. Even today I still see this influence in my personal life. The first contract I got for my company was from a mate that we attended school together.
So I do not underestimate this tip and I do not want you to either. Connect with your schoolmates and with every other person you can connect with.
4. Buy your Tailoring Materials
Buying your personal fashion design equipment is important to take your fashion business to the next level. It is rare for you to become a fashion designer or to start a fashion design business without having your own fashion design equipment. So you need to get your own fashion design equipment to avoid borrowing and delaying design projects for customers.
As for where you can buy them you can buy them in any clothing market close to you as long as you will be able to get quality materials and equipment at affordable prices.
5. Rent a Shop for your Display Room
Every fashion designer that owns a fashion design business whether popular or not so popular has display rooms for their fashion wear. These display rooms or showrooms can be expensive to build and they can be cheap it depends on how much you want to spend. So rent a Shop to furnish that can be turned into a showroom. When you have this display room, customers can easily come there to buy your ready-to-wear clothing and other types of designs.
6. Start Sewing Clothing Designs
At this point in your fashion design business, you need to start sewing the clothing designs that you will sell to your first set of customers. Depending on your capability and the kinds of customers you are sewing for, you can see different styles of about 30 – 50 pieces with different sizes. And take your time in sewing these designs because these sets of designs will determine whether your patronage will increase or decrease as time goes by.
After sewing and doing the finishing, the next step will be to add good prices to your clothing designs. When I say good prices I mean prices that are affordable and at the same time make profitable for you.. After adding the price to the designs you should then go ahead to display them in your display shops to sell.
7. Sell your Designs to Customers
When is time to start selling your fashion designs the first step of selling is to sell your designs is to sell them to your family and friends first before thinking of selling them to new customers. Build a customer base with your family and friends first and as time goes by start building customers outside your family and friends.
8. Profits in Fashion Design Business
There are different ways you can make money as a fashion designer in Nigeria (running a fashion design business). You can make profits by going into other fashion business opportunities in Nigeria. I explained this in another article how to start a ready-to-wear business in Nigeria. You can also make profits by going into hijab business as that is an untapped fashion business opportunity.
Asides from this, you can also use the connections you have gathered during your fashion school days to increase patronage which will in turn increase profits in your fashion design business.
Conclusion
The fashion design business is a lucrative business in Nigeria if you are ready to put in the hard work and are able to connect with the rich. It is a profitable business when you start doing your proper calculation and you know how to manage your customers.
Recommended: