How to Start Selling Baby Products in Nigeria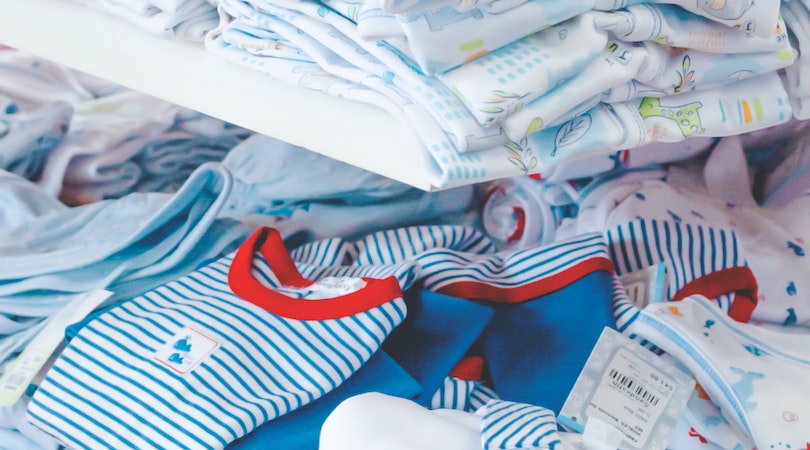 In this article, you will learn how to start selling baby products in Nigeria. The capital needed and most of all how to make profits easily from the business, especially as a newbie. Every day in Nigeria millions of babies are born. All these babies will need clothes, creams, and other bathing equipment.
You can make money selling all these to women who have babies or just give birth. To increase sales in this business, you need to be strategically positioned. Your shop needs to be where you can be easily seen or noticed.
Noticeable spots like bus stops, roundabouts, and malls are the best places to be positioned to make huge profits.
Is Baby Products Business Profitable?
Baby products are a necessity. It is impossible to raise babies without them. Babies are usually between the age of 1 – 3. During this period you need clothing, plates, spoons, and bathing equipment for them. This is why the business is very profitable. 
Another reason why baby products are lucrative is the fact that the business is not common like clothing business in Nigeria. You can start this business in your area and make good profits from the business if you are properly positioned.
Capital Needed to Start Selling Baby Products
The cost of starting a baby product business is not high. The business can be started small and as time goes the business can grow into a million naira business. With a capital of #1,000,000 – #10,000,000, you can start up a baby products business in Nigeria. The capital will be used to rent a shop, furnish the shop, and buy baby products.
List of Baby Products to Sell
There are baby products that are high in demand in Nigeria. These products are the most used by nursing mothers. These are:
1. Bathtubs
2. Flask
3. Feeders
4. Cutleries
5. Clothing
6. Soaps
7. Showl
8. Creams
9. Bags
10. Shoes
How to Start Selling Baby Products in Nigeria
Here are steps to start a baby products business in Nigeria.
1. Conduct your Market Research
This is the first step to selling baby products in Nigeria. Market research is very important except if you have been running the business for a long time and you understand it. If you are a newbie you need to understand the market to figure out how you can make the most of the business.
For example, in the area you want to start selling your baby products, how many babies do they give birth to there regularly? How many hospitals (private or public) are in the area and what other information? All this information will guide you to make sure you do not make losses in the short or long run. Read our article on how to conduct market research for your business.
2. Write your Business Plan
The next step is to write a business plan for your baby products business. This is very important for those that take this business seriously and want to run the business for a minimum of 5 years. Many people think it is only professionals that can write a good business plan but this is not true.
Anybody can write a business plan. We have an article on how you can write a business plan from the comfort of your home. If you are ready, read the post. But if you feel you do not have the time, you can hire professionals to write for you. You can hire us.
Business plan writing is one of the services we offer on the blog. It takes us 3 – 5 working days to write a well-detailed business plan.
3. Get the Capital Needed
The capital to start a small-scale baby product business in Nigeria will cost you #1,000,000. You need this capital to buy everything needed to start the business. You need capital to rent a shop, furnish the shop, and buy goods. #1,000,000 is too much money for some and small money for some.
Depending on the side you are on you can save up for the capital or look for other sources at which you get access to the capital. Check out our article on how to get funding for your business in Nigeria for ways to get funding.
4. Register your Business Name
After sorting your capital you need to register your business name. At this stage, you need to register your business under the Corporate Affairs Commission (CAC). To achieve this you need to fill in some details about your business like your business name, address, type of business, and more.
This process takes 14 – 21 days. We have written an article on how to register your business name in Nigeria. You should read about the steps you need to take to achieve this easily.
5. Rent a Shop
When it is time for you to rent a shop you need to look out to rent a shop at a prime spot. Locations like bus stops and main roads are a major attraction for your business. You can also go further renting shops close to maternity homes and hospitals.
How much you spend renting a shop depends on so many factors. It depends on the location of the shop, the spot the shop is, and more. However, just make sure you are not spending more than 40% – 50% of your capital to rent a shop.
6. Buy your Baby's Products
Baby products can be bought from different clothing markets in Nigeria. Eko market and Tejuosho market are the most common markets to buy baby products at the cheapest prices. You should buy your products from these markets. After buying them wholesale, you should get them delivered to your shop to stock them.
7. Start Selling your Products
It is important you take note of the prices of your products. You want to be familiar with the cost prices and their selling prices. The best way to make sure you do not forget is for you to write them in a book. Write the cost of each product and their selling prices.
Also, write the products that you sell every day to know how much sales you make regularly. As for when you can start selling your baby products, you should start selling them immediately as soon as possible. Sell to your family and friends for starters and as time goes by attract prospects to buy from you.
Conclusion
Baby products do not spoil. They have a long shelf life. This means that you have no pressure to sell your products. This is another reason why this business is lucrative. It is really possible to make millions selling baby products. You just need to be consistent and persistent in the business.
Recommended: