How to Start Tailoring Material Business in Nigeria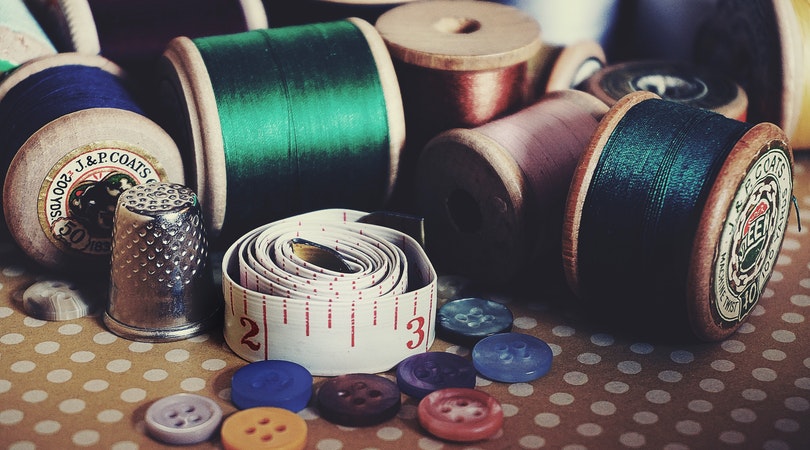 There are many ways you can make money from the fashion industry in Nigeria directly or indirectly as long as you go into these businesses well-informed. One of the businesses you can go into asides selling of clothes which I explained a while ago is tailoring material business in Nigeria. This business can be regarded as a lucrative business because of the rise in fashion trends in Nigeria recently.
Even despite the times, we are in now Nigerians are still mindful of what they wear and how they look whether they are at home or they are going out. So in today's article, I will be guiding you through how you can start tailoring material business in Nigeria, and asides from this as we know the most interesting part – how we can make a massive profit from this business in a short while.
As we all know tailoring material business is one of the businesses in the fashion industry that does not require you to learn how to sew before you can start. Rather it requires knowledge on fashion/clothing materials and most of it all capital before you can start. And with a capital of #50,000 (50k) you can start the business from a humble beginning till it grows to the extent that it starts making the required profits it needs to make to take care of your family.
But, however, if you have more capital that can be used in starting the business you can use this capital. Remember the more capital you invest into any business the more profits you will make. This is one of the laws in business.
Is Tailoring Material Business Profitable?
Yes, it is a profitable business because you have so many people to sell to – different people from all works of life. With this business, you can sell to tailors, fashion enthusiasts, people who do handicrafts like knitting, and finally to ordinary Nigerians. Tailoring material business can be very profitable especially if your business is located in the right place. And if you are wise and do not spend the profits from this business anyhow rather you reinvest the profits into the business the tailoring material business will grow faster.
List of Tailoring Materials to Sell
Tailoring materials you can sell in your tailoring material business in Nigeria. This is the list in no particular order.
1. Buttons (different types)
2. Tape rule/measuring tape
3. Threads
4. Bridal satin
5. Polish cotton
6. Shoulder pads
7. Safety pins
8. Holding pins & Pincushions
9. Thimble
10. Sewing needles
11. Zips
12. Beads
13. Dull face Latin fabrics
14. Scissors
15. Machine reader
16. Linens
17. Presser's feet
18. Bridal nets
19. Dutchess Latin fabrics
20. Sewing Machine oil
21. Pins
22. Hard nets
23. Veil nets
24. Raw silk satin
25. China fabrics
26. Polish cottons
27. Rulers
28. Threader
29. Gum
30. Chiffon
31. Presser's feet
And other clothing materials
How to Start Tailoring Material Business in Nigeria
Steps on how to start a tailoring material business in Nigeria.
1. Do your Market Research
This business can be tricky – very misleading if you do not do your findings before investing in it and starting. I got to know about this when I was asking one of my friends that started the business alongside her tailoring business. Some words of advice she gave to anybody going into this business were really impressive and worthy to note down so I did note them down. She mentioned two points which are:
A. Anybody going into the business should learn how to differentiate original tailoring materials from substandard tailoring materials. Not knowing this can make you lose a lot of money as you will always buy fake tailoring material from the market thinking you bought the original.
B. You should be able to know the fashion/tailoring materials that are in trend and the ones that are not in trend as the ones that are in trend sell faster than the ones not in trend. If you can not differentiate these; sellers in the market will turn your tailoring material shop into a dumping ground – selling goods that tailors will not buy from you.
This is why you need to learn by doing your findings before going into the business. Read our article on how to conduct market research by yourself.
2. Managing your Startup Capital
The capital needed for starting a tailoring material business will determine how the business will run. This is what I mean. If the business is started with #50000 you will not be able to rent a shop which means you are likely to sell your tailoring materials from home or rent a space instead. But if you are investing capital of #500,000 you will be able to rent a shop buy show glass, buy show glasses to display your tailoring material, and more.
This is what I mean when I say the capital of the business will form the business. So managing the capital of this business helps you to buy only the essential things that will make the business thrive. If you are starting your tailoring material business with #50,000 – the lowest capital I mentioned earlier you need to start thinking about where you are going to display your tailoring materials for sale.
Are you going to get a table to display them in front of your house or you are going to display them beside someone's shop?
Note: To display the tailoring material beside or in front of someone's shop you need to ask for permission first from the other of the shop. And also make sure that any place you are deciding to sell your tailoring materials must be a place where many tailors and other kinds of customers will be able to locate you easily and buy from you.
So my best advice for you here is that you sort this out before going to the market to buy the tailoring materials.
3. Buy your Tailoring Materials
When it comes to buying the tailoring materials you will need to start your tailoring material business you need to take your time. Finding out where you can buy these tailoring materials at less expensive prices without buying fake or substandard materials. Just in case you do not have a list I have mentioned the tailoring material list above.
As you buy them make sure you note their prices as it is possible for you to mistake them to each other. After buying them you can now take them home. If it is at a space you will be selling these materials you can proceed to clean the place first and make it presentable before thinking of displaying your tailoring materials. As for the markets where you can see these tailoring materials to buy at cheaper prices.
Balogun market in Lagos is the cheapest market as regards this. And because many buyers know this we have customers that come from outside Lagos to buy at Balogun. However, if you are living in one of the states in Nigeria that is very distant from Lagos, you can simply buy the sewing/tailoring materials from the clothing markets around you to reduce your transport cost.
4. Profits in Tailoring Material Business
There are different ways you can increase the profits of a tailoring material business in Nigeria. Some of these methods I will be sharing with you below.
A. Do not be in a hurry to spend the profits
This is common with Nigerian entrepreneurs', especially young entrepreneurs. Many of them like the "I don arrive mentality" even when it is not necessary. If you really want to make huge profits in this business, do not be in a hurry to spend its profits rather reinvest the profit by buying more goods for your shop. This is one of the sure ways you can increase the profits of your tailoring material business easily.
B. Buy Materials for Fashion Designers
Another way you can increase the profits in a tailoring material business is by buying tailoring materials for people that cannot go to the market. I remember this because one of my cousins who is a tailor usually does this. When she is going to the market to buy materials for herself she will call her tailor friends to ask them if they will want her to buy anything for them.
When they order, she buys and delivers these materials she makes profits and uses these profits to buy more tailoring materials in her shop. This is another proven method of increasing profits in this business.
C. Write Proposals for Fashion Outfits
Because of how busy owners of fashion outfits can be in meeting up with their customer's demands, it can be very hard to always have the time to go to the clothing market to buy tailoring materials when short. This is where you come in as a supplier. You can simply write a proposal to these fashion outfits to be supplying them with tailoring materials based on request.
Many of them will embrace this because many of them want offers that can make their jobs less stressful.
D. Be always available
This method cannot be overlooked. Especially now that some people in the tailoring material business are not taking the business that seriously. You can make more profit from your tailoring material business by opening on public holidays and every other day like Sundays when others in the same business will not open. When you open these days your sales will increase because people will have no choice but to buy from you.
5. First Day of Business
The first day of business is a big day so you have to prepare ahead of this day. On the first day, you need to display all your tailoring materials, get their cost prices, and determine the selling price to create a bigger profit margin. You might not be able to remember the price of each tailoring material hence you need to have a book where you write the prices and their selling price.
For example: If you buy 12 pairs of scissors for N400 each at wholesale prices you can sell the scissors for N500 – N600 per pair.
6. Managing the Tailoring Materials
When it comes to keeping the tailoring materials in good condition proper care must be taken. You can get plastic containers and put the ones that need to be in containers there. As for the clothing material, you should always make sure they are kept in a clean and dry place to avoid stains and discoloration. And finally, take note of the ones that need to be handled with care and handle them with care.
Conclusion
Tailoring material business is not for anyone that is looking to make big profits instantly or in a short while. It is a business that needs to be nurtured properly and taken care of first before it can now start making big profits.
Recommended: