How to Start Ready to Wear Business in Nigeria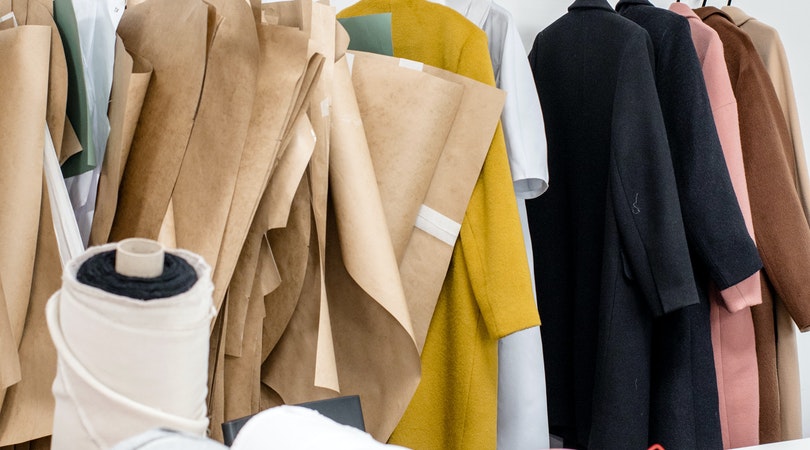 How can you start a ready-to-wear business in Nigeria? How can you beat competitors in the business especially those that started before you? A few articles ago, we talked about many businesses you can start in the fashion industry (business). We have talked about:
So today we will be talking about the ready-to-wear business in Nigeria. How to start from scratch, create a brand, and sell to make profits. As I said in many of the articles that have to do with wear in Nigeria the fashion industry is growing fast and it is not only growing it is evolving. Unlike the old days when our grandmothers and grandfathers never really cared about what they wear Nigerian youths pay attention to everything about them.
From as little as the necklace and rings that beautify their necks and fingers to the clothing that covers their bodies. Nigerians care about everything. Many of them like wearing clothes from foreign designers except if they are very rich (not able to afford it) so they go for moderately priced clothes that can replace these expensive clothes and will still turn out beautiful.
This is where the ready-to-wear clothes business comes in. Clothes they can wear that look expensive but not really expensive. For many of us that do not really understand the concept behind this name ready-to-wear. Let me quickly explain. So we all know the usual thing in the clothing industry is that you have to bring a clothing material first before a tailor or fashion designer can sew a design for you.
And for the tailor or fashion designer to be able to do this he or she has to know to design you have in mind which means you have to select from a catalog and he will also take your measurement to make sure the clothing fits well on you. Ready to wear clothes is the opposite of this.
Ready-to-wear clothes are clothes that simply allow you to skip all this process by just walking into a ready-to-wear shop or boutique, buying clothing of your size and you are good to go. They are called ready-to-wear because you do not need to pass through the stress of sewing before you can wear them. You just need to walk in or order online, buy and wear the clothes to any event you want to wear it to.
Ready to wear clothes can be worn for dinner dates, weddings, birthday parties, festival events, and more. This is why this business is very profitable.
Is Ready to Wear Business Profitable?
Ready to wear business is profitable because first of all Nigerians wear clothes and they are very fashionable. They wear clothes out of necessity and they wear clothes to add to their collection of clothes. Give an average Nigerian woman enough space in the house and she will fill everything up with space and even add more. Nigerian women especially like clothes of different collections and they are the ones that buy clothes even more than men.
So if you are going into this business and you want to make it more profitable you can sew more female ready-to-wear than males because women buy the clothing more. Another reason why ready-to-wear business is very profitable in Nigeria is the fact that it saves time for Nigerians especially Nigerian women and makes clothes available in the shortest period without worrying about design, size, clothing material, and overall look.
As long as you are ready-to-wear designs that are always available and you have good selling techniques you will be able to sell your ready-to-wear clothes at any price you dim it fit to sell. Now we have established how profitable this business is. Let's go into how you can start the business for a detailed guide on everything you need to know about ready-to-wear clothes and business in Nigeria.
How to Start Ready to Wear Business in Nigeria
Here are the steps on how to start ready to wear business in Nigeria.
1. Learn how to Sew Clothes
Except if you have already attended a fashion school anywhere in Nigeria to learn how to sew clothes and other skills needed when it comes to clothes making you need to learn how to make ready-to-wear clothes first before going into the business. And as I said earlier, these clothes are not difficult to make. All you have to do is to turn clothing materials into dresses of different designs, skirts, and blouses, gowns, attire and shirts, and trousers for men.
When you are doing this you have to sew the clothes in different sizes. The most common sizes in Nigeria are small, medium, and large sizes. Doing this will make you have the size of any customer that wants to patronize you. So learning first is important. You need to learn how to make these dresses and designs in such a way that they will come out perfect and fitted and at most times look bespoke.
And to do this you will need to look for a good fashion designer in your area that you respect and learn from him or her. This person can ask you to pay a little sum for registration. Pay this money if you can afford it. As for the duration of time, it will take you to learn everything you need to know about sewing clothes it might take you from 3 – 6 months depending on how fast you are as regards learning the necessary skills and ability to do them on your own.
When you are done learning you can be sure that you are ready to set out on your own into any aspect you want to into in fashion even asides from making ready-to-wear clothes.
2. Get the Capital Needed
The capital for starting a ready-to-wear business in Nigeria can differ from person to person. It can even differ from the kind of ready to wear business you want to operate. Do you want to operate an offline business after creating a brand for your clothing line? I.e renting a shop and customers coming in to buy or do you want to simply do online sales that is, you storing the clothes in your house and delivering after orders are made?
This decision is totally up to you but if you are going for renting the shop you can be rest assured that your capital is going to be more than just your sewing and selling online. But if you really want my advice here I will say you simply sew the ready to wear clothes and sell them online as time goes by when you have made enough profit to rent a shop you can then go ahead to rent a shop.
So asides buy your sewing machine and renting a shop you can start your ready to wear business with a capital of #50,000. This money will go into buying the clothing materials you will need and other tailoring materials that will be added to make designs.
3. Buy Tailoring Materials and Equipment
In any business that has to do with the sewing of clothes, you will always need the major tailoring equipment and tailoring materials to make your designs come out well and fast. So you will need to spend some of your capital to buy these materials and equipment.
4. Sew Clothes on Reference
When it comes to any business that has to do with fashion it is always good to check out how these designs look on you and your friends first before sewing the clothes for outsiders. See how satisfied they are and how they relate to your designs before you venture into sewing clothes for people you do not know. It is advisable to do that before you start sewing these ready-to-wear clothes to sell online.
Their response to your designs will let you know if you are ready to fulfill every customer's desire as regards ready to wear clothing. If they are pleased with your ready-to-wear clothes and it's designs they can even convince their friends to patronize you and from there, you have already started building your customer base. Sell your ready-to-wear clothes to the known market first before you sell to the unknown market.
5. Start Selling your Clothes Online
The first option to choose from when it is time to start selling your ready-to-wear clothes is to first try to sell on all the social media platforms you are familiar with. You can start with WhatsApp first by snapping these clothes with a good phone and then upload them to your WhatsApp status. You can use the picture that stands out the most as your DP too.
After getting familiar with WhatsApp and you have started having people patronize you from there you can move to other social media websites like Instagram. On Instagram start uploading pictures of your ready-to-wear dresses using the right hashtags and tagging the right celebrities. Although it might take a longer period for people to start patronizing you because you are starting from scratch (0 followers) you can fasten these by running paid Ads.
6. Selling Clothes Konga, Jumia, and Jiji
I usually call this method of selling the king of sales because it is hustle free. They advertise and sell your clothes for you without breaking a sweat but you need to get your packaging well before registering on them. You need to sew your ready to wear clothes in such a way that it is hard for your buyers to differentiate whether it was locally made or from abroad.
If you can do this and you can do it well, you will sell to ready-to-wear clothes back to back. All you have to do to be able to sell on these e-commerce sites is to register as a seller and upload clear pictures of your Ankara ready-to-wear clothes or any other kind of ready-to-wear clothing and you are good to go. When customers start ordering your clothes on Konga and Jumia their agents will come to your house for the pick-ups and pay you when the clothes are delivered and paid for.
7. Risks in Ready-to-Wear Business
As far as I am concerned there is no known risk in this business because you are not investing much capital into the business and the goods you produce are not fragile. The only shortcoming in this business is you not selling your ready-to-wear clothes on the dates you have planned to sell them.
Conclusion
Start the business now if you are passionate about it and watch it prosper beyond limits. That is all in this article. As usual, let me know if I missed any part of this article. Also, let me know if there are topics you want me to write about on the blog or talk about on YouTube or maybe our podcast.
Recommended: