Best Trending Twitter Hashtags in Nigeria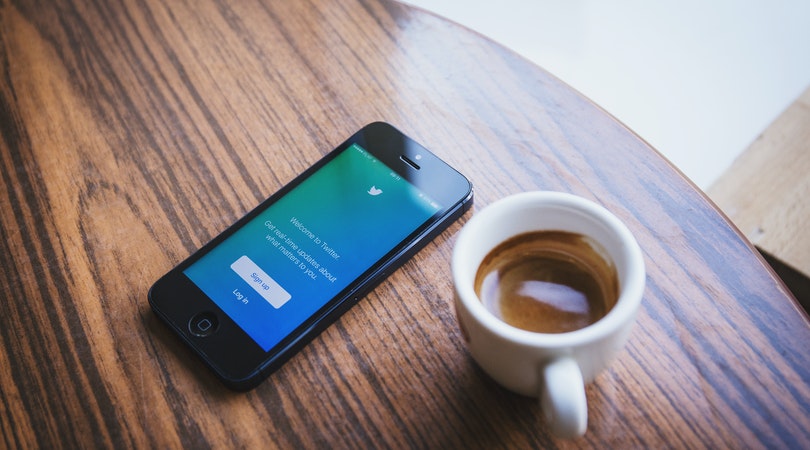 Hashtags are very important when it comes to growing your businesses on Twitter. It helps your post or tweet to reach a wide range of Twitter users. In this article, we will be explaining what hashtags are, how to apply hashtags to your tweets, and the best-trending hashtags in Nigeria on Twitter today.
These hashtags are ranging from cities, brands, places, products, and more. You can just pick the ones that tally with your tweet and add them.
What are Hashtags?
Hashtags are also known as metadata tags. They are words or phrases preceded by a hash sign used on social media applications and websites (micro-blogging and photo-sharing platforms) mostly on Twitter to identify digital content on specific topics. 
Hashtags are very powerful they can help categorize your tweets, increase engagement, and increase followers, to a certain niche. There are seasonal hashtags. These hashtags are famously used due to their occurrence and situations. And there are evergreen hashtags. These hashtags have been existing for a long while and they do not change.
How to Add Hashtags to Your Tweets
There are been questions as to where to add hashtags in tweets. The best place or position to add hashtags in your tweets is after your sentences. To make sure your tweet does not have too many hashtags, two or three hashtags are enough in each post.
Best Trending Twitter Hashtags in Nigeria
Here are the best hashtags in Nigeria on Twitter today.
#hustlersquarehub #thisisnigeria #naijaceos #nigerianceos #naijaboutique #thestartupfairy #lagoshairvendor #hustlerclub #buynigeria #naijamarketplace #naijatrends #proudly #proudlynigeria #realmarketwomen #naijamarketplace #naijamade #instagramgrowthwithnaija #theceolounge #ibadanvendor #instablognaija #instablog9ja #hustlesquare #lagossales #naijabusinessboss #lagosthrift #lagosfashionstore #lagosstartup #yabaleftonline #lagosmarket #lagosslayers #lekkibigboys #lagosbusinessowner #lagosbusinesshub #lagosbusinessschool #lagosbusinesswomen
#lagosbusinessmen #lagosbusiness #lagosvendor #naijafoodie #lagosians #lagosliving #lagosnigeria #lekki #lagos #ikoyi #lagosmainland #mercylambo #unilag #unilagbabes #lagosfashonista #lagcity #mualagosikorodumua #mualagos #ikorodulagos #Bellanaijabeauty #lekkimua #makeupartistsinlagos #stylevitae #bellanaijastyles #nigerianstyle #fashionlagos #pepperdemgang #9jafashion #naijafashionstyle #naijafashionaddicts #naijafashionableladies #naijafashionhub #ankaratops #ankaradesigns #anakarafashiongallery #naijafashionhub, #ankarafashiongallery #wearmadeinnigeria
#fabricsinlagos #naijafashiondaily #styleinlagos #naijafashiongallery #naijafashionladies #naijafashionbloggers #naijafashionlovers #naijafashionstore #naijafashiontrends #naijafashionstyles #naijafashionblogger #asoebiafrica #mualagos #naijagirlskillingit #naijafashion #naijafashiondaily #fashionista #fashionnova #fashionblogger #owambe_9ja #owambestyle #naijabrandchick #africa #imo #hustlersquare #jagabanofig #picoftheday #photooftheday #ikoyi #lekki #lagos #madeinnigeria #beauty
#blackisbeautiful #covenantuniversity #bowenuniversity #naija #babcock #masterclass #coaching #lagos #coach #trainersinnigeria #softskillscoach #softskills #biz_alert #goldmynetv #yabaleftonline #tundeednut #laughnigeria #teamemoney #nigerians #ankaraweddings #lagosweddings #onlyinnigeria #nollywood #brodashaggi #bbn #bbnaija
Conclusion
To be able to grow your Twitter account in Nigeria you need to know how and when to apply hashtags to your post on Twitter. That is all in this article. As usual, let me know if I missed any part of this article. Also, let me know if there are topics you want me to write about on the blog or talk about on our YouTube Channel or maybe our podcast.
Recommended: