How to Start Pharmacy Business in Nigeria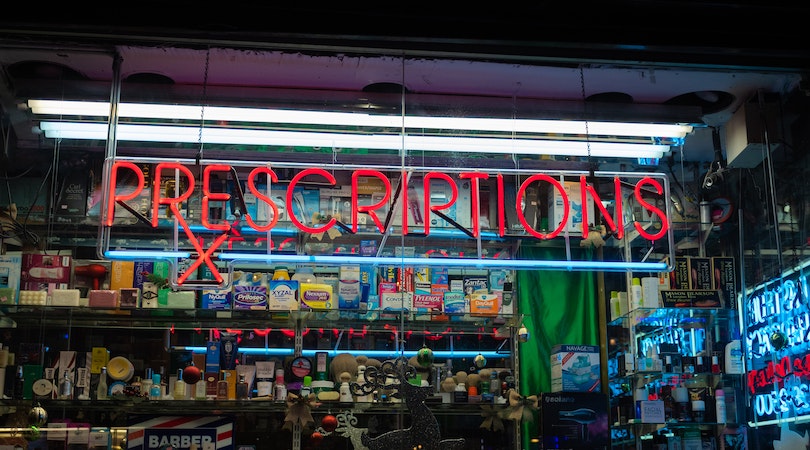 In this article, we will be sharing with you how to start a pharmacy business also known as a pharmacy store in Nigeria. You will know the requirements to start this kind of business, if the business is profitable enough, and how to stand out in the business.
The pharmacy business is a lucrative business in Nigeria due to the fact that Nigeria's environment is not hygienic enough it is easier for people to fall seek. Illiteracy is another huge reason why the business is profitable. The inability to read or write among most Nigerians has made them not know about diseases and how to prevent them.
And the pharmacy business makes more money when people are sick. This is the major reason why the business has a yearly profit of #5,000,000 – #15,000,000 if run properly. It is important to note that you have to be a certified pharmacist before you can own a pharmacy store in Nigeria.
To be certified you have to be a trained and registered pharmacist. If you are not a pharmacist and you are passionate about the business, you need to partner with a trained pharmacist.
Is Pharmacy Business Profitable?
Pharmacy is a lucrative business because it deals with the sales of drugs and medications for treating human diseases. And with the fact that Nigerians fall sick for many different reasons, you can make a profit of #15,000,000 yearly just from the sales of over-the-counter drugs.
All you need to do is buy your drugs from distributors at the cheapest price and sell them at retail prices. This way of doing business will increase your profit margin massively.
Capital Needed to Start Pharmacy Business
The cost of starting a pharmacy store in Nigeria is high. If you are really passionate about the business you need to make sure you have the capital needed before you start the process. To start a successful pharmacist business in Nigeria, you will need a capital of #5,000,000 – #10,000,000.
This money will be used to register your business, the pharmacy, rent a shop, and more.
How to Start a Pharmacy Business in Nigeria
Here is the step-by-step guide on how to start a pharmacy business in Nigeria.
1. Get Trained as a Pharmacist
The first step to starting a pharmacy store in Nigeria is to get trained. As I explained earlier, it is impossible to own a pharmacy business without being a certified pharmacist. If you are not a pharmacist the only option you have left is to partner with a pharmacist.
The disadvantage of this is that you have to share the proceeds of the business with him or her. If you want to start going into the business and you do not want to share your profits. You can go into the wholesale aspect of pharmacy where you sell drugs in bulk to order pharmacies. 
This side of business helps you sell drugs without being a pharmacist. However, to achieve this you need the assistance of a superintendent pharmacist to register the pharmacy store under the Pharmacist Council of Nigeria (PCN).
2. Conduct your Market Research
It is very important to also conduct your market research before starting this business. Do not say because you are a pharmacist you do not need to do your due diligence. You need to know drugs that are mostly bought by patients and the most preferred brands. You also need to know the drugs that mostly cause allergies for most Nigerians.
3. Write your Business Plan
Business plans are important for all businesses with no exemption to pharmacy businesses. You need a well-detailed business plan to be able to guide you on how you will start your pharmacy and possible ways you can make profits fast within the first 3 months of commencing.
You can write a business plan by yourself with the capital you intend using or you can hire a professional to write for you. Just in case you are in need of professionals to do this you can reach out to us via theinfoworth@gmail.com
4. Register your Business Name
Every pharmacy has a business name. These business names are not just used for obvious reasons. They are duly registered under the Corporate Affairs Commission (CAC) to make them unique to their owners. As a business owner, you need to get a name that will be suitable and unique to your pharmacy business.
This business name is what you will be known for except asides from the generic name pharmacy. There are processes involved in registering your business name in Nigeria. You should read our article on how to register your business name in Nigeria for more guidance on this.
5. Rent a Shop at a Good Location
The pharmacy business is not like the provision store business where two provision store businesses can stand side-by-side and make money. In the pharmacy business, there is a ground rule that your store should not be close to another store. This rule is to make sure that pharmacists do not fight each other in order to attract customers.
When renting a shop for your business you need to make sure no pharmacy is around your shop. Asides from all this, you need to make sure the location you are choosing for your shop is a populated area where thousands of people live and pass every day. You should also consider landmarks like bus stops, T-junctions, or roundabouts.
6. Get Inspected by PCN
Your location needs to be also inspected by the PCN. If you are a pharmacist you can write to the PCN registrar through the state requesting for inspection location but if you are not a pharmacist your superintendent pharmacist will be the one writing on your behalf.
You need to also make a payment to the PCN. You can find out about the payment charge from the PCN office in your state. It is best you start this process on time because it takes 6 months before inspection starts. So that your location will be one of the first to be inspected when inspection starts in the new year.
After collecting and filling out all necessary forms, you can now set up your store with necessary equipment like air conditioners, first aid, cabinets, refrigerators, poison boxes, fire extinguishers, and more. But you cannot stock it yet.
7. Apply for Registration from PCN
Immediately your premises are inspected and you meet all requirements you will be asked to pay for the license and registration of your pharmacy. Your Superintendent Pharmacy (SP) is the one that will be involved in this process if you are not a pharmacist. If you are not ready for all this process due to how long it takes you can buy an existing pharmacy and just rebrand it to your taste.
8. Stock Shop with Drugs
At this stage, you can now start ordering your drugs from distributors and get them delivered. It is important to note that you might get all the drugs you need at once. This is understandable as you can buy them later based on demand. Temperature matters a lot in your pharmacy.
You need to create a good environment where your drugs can remain cool even if you do not put on AC regularly. Drugs also need to be arranged in sections. There should be sections for vitamins, contraceptives, antibiotics, and others. Doing this will help you locate drugs easily when they are demanded by customers.
9. Hire Staff and Start Selling
Depending on how large the pharmacy is you might need to hire 3 – 5 staff – one accountant, a stand-by pharmacist, and a security man. These people will be paid a monthly salary depending on your agreement. When everything above is set you can go ahead to start selling your drugs to the public.
Pharmacies are open 6 – 7 days a week to increase sales and increase profits. You can make your workers work in shifts to be able to achieve this.
Conclusion
Although it takes a long time to register and license your pharmacy, it is worth it because you can make your profits in a short time. Pharmacy is a capital-intensive business but the business has high returns.
Recommended: