How to Register Your Business Name in Nigeria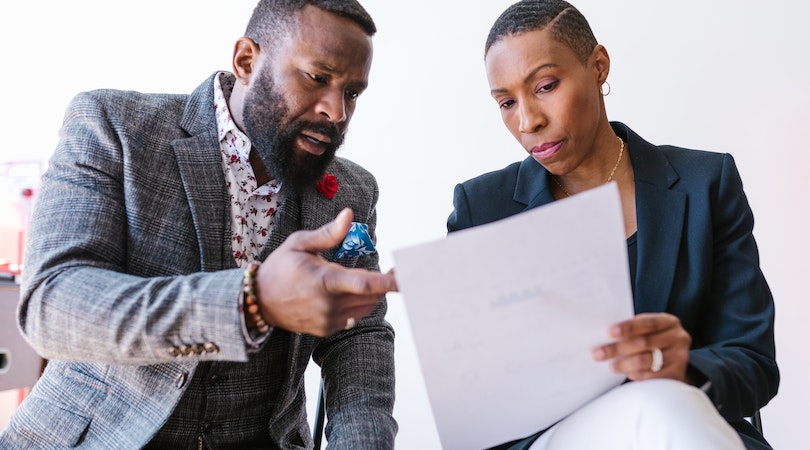 In this article, we will be going into detail on how to register your business name in Nigeria. On the blog, we talked about many business ideas in Nigeria. Some are agric-based while some fall under service rendering and buying and selling.
In these articles, we have talked about how important it is to register your business when starting a business in Nigeria. So in today's article, we will get into it explaining the step-by-step process involved. If you are interested you should read it to the end as this will go a long way for you.
Why Should You Register Your Business Name?
There are so many advantages of registering your business name in Nigeria in case you do not know. These are the reasons below. The first reason is it protects your business name. There are so many business names generated daily. Many of these business names are generic in nature.
And if your business name is generic it is likely that someone might register the name before you. You need to register your business name first before someone else registers it as theirs. Another reason why you should register your business is that it makes your business recognized by the government.
When your business name is registered, your business will be entitled to all benefits from the government. It will be easy to access loans and grants especially. Also, registering your business makes your business legitimate. For this reason, it will be easy for you to get an investor when you truly need one.
Cost of Registering a Business Name in Nigeria
The process of registering your business name is no longer as difficult as it was in the past. As you can easily do almost everything online. Here is how much it will cost you depending on the kind of business you want to register.
– To register a company without a share capital, it will cost you #20,000.
– The registration of a private company above N500m authorized share capital will cost #7,500 for every share of the company.
– Public company registration for the first 1m share capital will cost #20,000.
– If you want to register a private company that has an authorized share capital of #1m or less, the cost is #10,000.
Overview of Business Registration in Nigeria
Since 1990 established under the Companies and Allied Act (CAMA), there has been an institution solely responsible for business registration. This institution is called the Corporate and Affairs Commission (CAC). The CAC is charged with the responsibility of regulating and managing companies in Nigeria.
So if you are looking at registering your business name you should know that you are registering your business under the CAC. 
How to Register Your Business Name in Nigeria
The tips below are the steps on how to register your business name in Nigeria.
1. Choose a Business Name
This is the most important aspect of your business registration in Nigeria. At this point, you really need to take your time and make sure the business name you are choosing is not generic – a random name that anyone can also come up with. Make sure this is unique to you and you alone.
Here are a few tips on how to choose the perfect business name for your brand. First, you need to consider the kind of business you are going into. Some business names already reflect the kind of business it is into. Secondly, you need to make sure that any name you are choosing is simple to spell and easy to pronounce. You do not want names that are tongue twisters.
Lastly, your logo needs to be unique in terms of color, shape, and size. You can consult a graphic designer for this. Most times is best if you use the combination of your names to come up with your business name. This makes it unique and impossible for someone else to copy or generate.
2. Check for the Availability of the name
This is the second step to register your business name in Nigeria. No matter how unique your business name is, there is a likelihood that someone else has used it for their own business name. This is where checking the availability of the business name comes into place.
During the registration process, the platform will let you know if the business name you have chosen is available. If it has been chosen, you will be required to provide another business name.
3. Complete the Pre-registration Form
The third step to register your business name in Nigeria is to complete the pre-registration form. Your pre-registration form is the first form you fill out before you can fill it online on the registration portal. The pre-registration form is called (CAC-BNo1).
In the past, it took time to create reservations for business names at the Corporate Affairs and Commission but it is no longer like that now. Today, if you can submit your request before 5 pm, it takes the same day. This cost N500.
4. Filing Fee Payment
The cost of business name registration actually depends on the type of business you want to register. Sole proprietorships are the most common businesses registered daily therefore they are cheaper. But partnerships, public limited liability, and private limited liability are more expensive.
When you pay for the filing fee you will get a receipt for your payment. You can make a payment through the bank or simply pay from the website portal.
5. Documents to be Uploaded
There are documents you need to upload, a signed copy of the preregistration documents, and upload a scanned copy of the website for processing. To successfully register a business name in Nigeria, these are documents to submit: Application form, filing fee receipt, and means of identification – if you are a sole proprietorship business.
6. Submit your Original Copies
This stage of registering your business name is the final stage. And it will involve you going to their office. You will need to submit the original signed copies of the documents uploaded to the CAC office. After doing this, you will be issued your certificate and other certified original copies of the documents.
Below are the information and documents you need to submit asides from the ones I mentioned above.
1. Objectives of the company.
2. Email and phone number of the company in question.
3. Name reservation approval note from the CAC.
4. Registered address of the company.
5. Documents of identification of the directors and shareholders. This can be any valid ID card ranging from an international passport to a voter's card.
6. Incorporation certificate and company resolution.
7. Stamp duty and statutory fees.
Conclusion
There are many benefits you stand to gain when you register your business name in Nigeria. In fact, the advantages outweigh the disadvantages. The best thing about the registration today is the fact that you can do it all by yourself without involving any third party (agents and Sabi people).
Recommended: