How to Get Investors for Your Product in Nigeria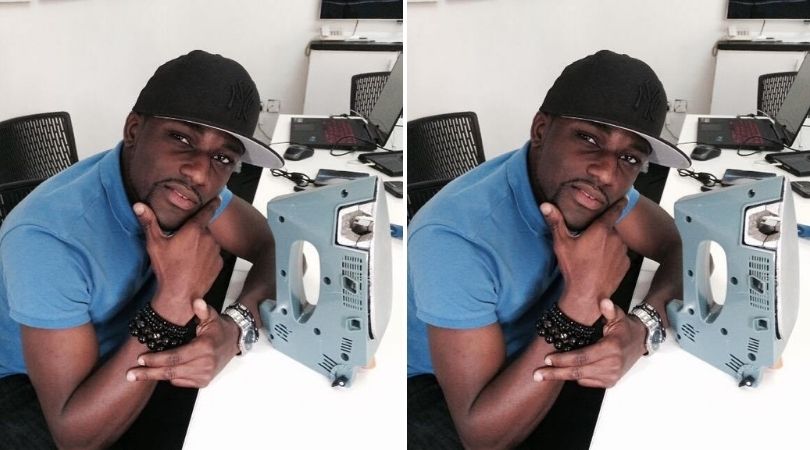 Are you looking for angel investors in Nigeria? This article is for you. One of the hardest things that can face a Nigerian man is to build a product and not get an investor or investors to take it to the next level. Reflecting on reminds me of Tyler Perry's – Acrimony like yesterday.
In the movie, the couple loosed their marriage based on the fact that the husband – an inventor was trying to work on a battery that charges itself. He wanted to make things work for the family financially but unfortunately, his wife didn't see it that way. Although I am not an inventor, I know how this feels (because I've tried out so many things myself). Reading so many biographies of many inventors has made me know it's never an easy road but it always has a joyful ending.
A perfect look at this is – Mark Zuckerberg. We all know him. His beginning was rough. So rough that he had to be expelled for hacking into the school system – Harvard to be precise then for using pictures of students for his website called – The Facebook.
He had some point also had a lawsuit that the website he created called – The Facebook then now Facebook was an idea he stole from a group of guys in his school. But look at where he is today, despite all these issues then and the backlash from the government he is still one of the richest men in the world today.
Zuckerberg might look like someone too young to have achieved so much thus far but he is not. Indeed he is young in age but I'm pretty sure he has the mind of an elder – because he started paying his dues right from his teenage years.
And one of his dues was starting early – playing with codes and trying to understand how they work on getting to the university he also met roommates that did the same thing. I have also seen talented people in Nigeria, great investors, and innovators.
Nigerian men like US-based Covenant University graduate, Ayokunle Adeniran who innovated an iron that does not work with electricity or coal but with gas – yes gas, what is commonly called NEPAless gas-powered iron. This pressing iron uses little gas canisters – his picture above.
… Emeka Nelson, a young Nigerian from Nsukka who built a water-powered generator.
… Olaoluwa Ayoola a computer science graduate of the Ladoke Akintola University of Technology (LAUTECH) who innovate a drone and a flying car.
And the list goes endless. But all these people's names quickly went down the drain due to a lack of investors coming forth. So today I'm going to show you how to get investors for your products in Nigeria even when you don't know the president or Jagaban – a wealthy man. I'm doing this because I want to see Nigerians compete with the developed countries in terms of inventions and innovations.
I believe in us and I believe this is possible. As I explained earlier, products especially new products in Nigeria are hard to get into the market. They are hard to get into the Nigerian market not to talk of the international market. So let's get into it right away.
How to Get Investors for Your Product in Nigeria
Here are some tips on how to get investors for your product in Nigeria.
1. Perfect your Product
The worst thing that can happen to any investor in Nigeria is to go into full production of his product and after years of going into this, he starts having problems with government agencies like (SON) Standards Organization of Nigeria, (MAN) Manufacturers Association of Nigeria and the rest over whether his product was good enough to have entered the Nigerian market place in the first place, so you need to get it right.
You need to get it right so that you will not lose customers, the trust of your investors, and the confidence of potential investors. Perfecting your product before going into mass production will save you all the heartaches in this world. So use all the time you have now to do this and let it pass through all stages of testing and standard checks.
Looking at this stage reminds me of the movie – Iron Man 1 when Tony Stark was able to escape in the first Iron Man suit he built in captivity. He perfected the suit when he got home by working on the flaws of the first suit. He noticed the first suit could not fly that much so he worked on it. He noticed the first suit did not have enough ammunition, so he also worked on it. and worked on its design by using reliable steel and colours. Imagine he didn't work on all this.
The Iron Man Project will have been a total failure today that there will not even be a need for a part 2 not to talk of 3. Also reading up on the gas-powered iron inventor, I discovered that despite the fact that he has not been able to go into mass production, he has been working on ways to make the gas-powered iron perform better.
Comparing the first gas-powered iron to the current; he said the current gas-powered iron does not consume more gas than the first one he invented. So perfecting your product will not only save you a lot of time but millions of naira.
2. Meet Mentors and Professionals
After perfecting your product, the next stage is to meet mentors and professionals for advice if you're really passionate about getting investors for your Nigerian product. This stage might look like it's not necessary but it is because 'No one knows it all' like it's commonly said. You don't know it all, I don't know it all.
When you think you've made the perfect product and made progress, you'll be surprised by how little this seems in the eyes of pros – people who have followed the same part and are now producing so you need to meet the pros for advice. If for example, your product is a new bathing soap. Tell your mentors about the soap and if possible make ones for testing.
Let them use it and tell them to give you feedback and then take note of the feedback (corrections) and work on them. If for example, the professionals in your field of product say the fragrance in your soap is too much, you should consider reducing it. If they also talk about how it feels, its texture you might need to make some corrections to that too.
This stage is all about making the product better than you think – taking it from local standards to national standards then to international standards. A perfect example of this was when the first coffee was made (in tea bags). They were given to people to taste for free to get feedback. So you need to do this, trust me you do however, but I want you to be careful of one thing at this stage.
Be careful of exposing the secret formula of your product to these people. You don't know the potential thief among them even if they look like investors so you need to be careful at all costs. Your patent right to your product or invention is very important. Note: Never share your secret formula with anybody until you have registered your product.
3. Patent your Product
I talked about it in step 2 but I feel we still need to understand it more. You see, there are content and formula stealers out there. People who want to rip where they did not sew. These people might be nice and might even sound professional a times but it's all a lie. And the simple way to detect these people is by the detailed questions they ask you about your product.
Some of these questions might include asking how do you do this to get that and how you got that to get this. Run from these people. Do this to keep you and your product safe. Get your patent right to your product. Investors might not say this but it is very important as a Nigerian. I'll talk more about this as we continue in this article.
4. Free Trials or Test Period
In stage 2 I talked about giving your product to producers in your field for test, here we are going to talk about giving your product to family, friends, and colleagues for free to get fame. There are so many benefits to doing this but one of its major benefits is that it gives you the opportunity of field testing.
When you give people to try out, it makes you realize or picture how customers will accept your product, and another advantage to this is that when they like your product, they advertise it on your behalf. It's just like the content I share here on the blog.
Readers always subconsciously share the contents that really help them to get solutions to a particular problem they've been facing – not that the rest are not important though.
NOTE: A good product always sells itself. Now, aside of bringing you in contact with customers, it also gives the opportunity of meeting potential marketers for your product. During my course of buying and selling, I have met people who just want to sell my products not because they are after profit and want to make some money but because they like my product.
Another reason why you need to give out your product for free when starting out before going into mass-scale production in Nigeria is that you need to also follow the law of giving and receiving, which says 'to receive you must give first before you receive'.
5. Meet your Investors
This is the 5th and final stage of getting investors for your product in Nigeria. At this stage, you need to have gathered some courage to be able to meet investors. I talked about this in How to meet and influential guys in Nigeria in 2 previous articles but I will still explain further because this has to do with influential men who are investors in Nigeria.
Now, before you can meet an investor the question is how do you recognize an investor? …Because it is not like it is written over their head. This is where you have to start meeting people who know one or going to places where they gather. They are also on social media, at least the majority of them, Follow them, like their posts and status, and start to initiate a conversation about your product.
Caution: Don't bug them. Allow the conversation to flow naturally. The most amazing thing about meeting them with confidence is that if they can't invest in your product due to their hands being tied they'll introduce you to other friends who are investors.
Conclusion
Another way to also meet investors is to go to investors and submit anywhere in Nigeria where investors gather. More updates on meeting investors in Nigeria coming soon, foreign investors interested in Nigeria, an angel investor in Nigeria, tech investors in Nigeria, seed funding in Nigeria, company investors, and so on.
Image Credit to techPoint.africa
Recommended: