How to Start Filling Station Business in Nigeria: Pro Guide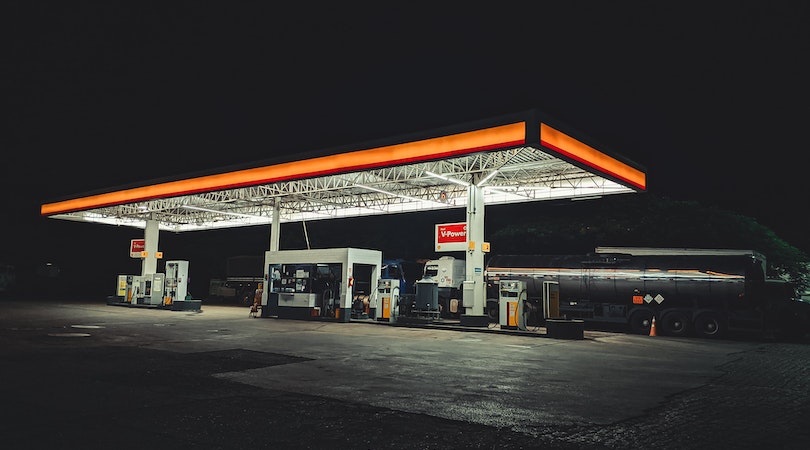 In our business ideas categories, we have explained how you can start a cooking gas business in Nigeria. In today's article, we will be diving into how you can start a filling station business in Nigeria. Crude oil is the new gold in Nigeria. And it has been like that for a while especially since Nigeria neglected agriculture as its major export. 
Till the world in general changes all their vehicles to battery-powered vehicles and Nigeria is able to provide 24-hour electricity, it is safe to say that the filling station business is a lucrative business in Nigeria. So stick with us till the end of this article to learn how you can start and make profits from a filling station business in Nigeria.
Is Filling Station Business Profitable?
In a filling station business, there are four products you can sell daily. You can sell petrol, diesel, gas, and kerosene. All these products are lucrative because of their high demand in Nigeria. An example is cooking gas which was not used by the middle and lower class but is now used by everyone even in rural areas.
Filing stations make much of their profits from the sales of petrol and diesel. Even if you go into the sale of only these two products you will make big profits year in and year out. As a filling station business owner in Nigeria, you can make up to #5,000,000 weekly if you are able to attract customers regularly by giving good customer service.
Capital Needed to Start Filling Station Business
Investing in a filling station business as an entrepreneur in Nigeria can be capital-demanding as the money needed runs into millions of naira. The requirement of starting the business is what makes the business a capital-intensive business. These requirements from the Department of Petroleum Resources (DPR) must be fulfilled before one can go into the business fully or else the business can be shut down even before it starts.
Some of these requirements are the location and land being used for the petrol station, tank, number of fuel pumps, and others. For this reason, you will need a capital of #50,000,000 – #90,000,000 to start. If you do not have this capital, it is okay to form a partnership or a limited liability company with people who share the same belief as you.
Types of Petroleum Marketers in Nigeria
There are two major types of petroleum marketers in Nigeria. These are:
1. Dependent Marketers
Dependent marketers are petroleum marketers who hold the franchise of a major oil marketer. Under this franchise, dependent marketers can operate using the name to sell petroleum products to the public. To start a franchise business with a well-known filling station in Nigeria it is important to know the benefits, and disadvantages and understand if this type of business will work for you or not.
2. Independent Marketers
These are petroleum marketers who own a filling station using their own name. This name could be a family name or a name unique to them. As an independent marketer, you can purchase your petroleum products directly from the Nigerian National Petroleum Corporation (NNPC). 
From the looks of things, there are more advantages to becoming an independent marketer than a dependent marketer.
How to Start a Petrol Filling Station in Nigeria
Here's the step-by-step guide to starting a filling station business in Nigeria.
1. Write a Business Plan
The first step to starting a filling station business in Nigeria is to conduct a market survey and write a business plan. Due to the fact that starting a filling station is capital intensive, you need a business plan to guide you on how to go about the business.
This business plan will make sure you do not miss any part in the building process of your filling station. The business plan will work the capital needed, guide you on basic requirements to start, and inform you on how to make profits within the first few months of opening.
Here is our guide on how to write a business plan in Nigeria. However, if you want us to write it for you, reach out to us via our email TheInfoWorth@gmail.com.
2. Register your Business Name
This is the second step to starting a filling station business in Nigeria. The registration of your business name with the government authority is also important. There are a few registrations you need to do under the Department of Petroleum Resources (DPR).
Besides this, another registration you need to do is to register your business name under the Corporate Affairs Commission (CAC). Registering under CAC is very important in Nigeria, especially for a business like this.
To do all these registrations you need to have gotten the name you want to use for your business and the location you want to use. After your registration at the CAC, you will also be issued a tax identification number. It is this tax ID you will use to pay taxes when you finally start your business.
3. Build your Filling Station
According to DPR, there are guidelines you need to follow to build a filling station. Nigeria. You need to follow these recommendations. You need to make sure that your filling station is not in a residential area and that it is facing a major road. Are you selling just petroleum products which are fuel or you are selling all?
If you are selling you need to make provision for it. Getting two plots of land will be perfect for this. You need all the equipment you need too. Nuzzles, meters, lights, generators, and others. 
4. Build Underground Tankers for Fuel
When petroleum products are bought and delivered by tankers, these products need to be stored somewhere. This is where the building of tankers underground comes into play. Petroleum products are considered safe underground; this is why all stations store them there.
You will need separate tanks for petrol, diesel, and fuel. These three tanks will be positioned in different areas underground. A tank of 60,000 is perfect for fuel since it is in the most demand. Using such a tank for storing fuel underground will make sure you are able to refill before the tank goes empty.
5. Hire Construction Engineers
There are different engineers that will handle the construction of your filling station. They are the ones that will handle the structure of your station. He will build the bungalow which is usually used for car wash, wheel balancing, mart, and manager's office. The size of this bungalow depends on the size of the proposed land. 
We also have engineers that will handle the fuel pumps. For a medium-sized filling station, you need 4 – 6 fuel pumps. You need the services of an electrician for lightning and you will also need security services for wired fencing, and CCTV. All these must be taken into consideration.
6. Hire your Attendant and other Staff
At this point, you need to hire all the staff you need, the petrol attendants, car washers, a manager and others. From the information I got, I learned that most filling stations hire Ordinary National Diploma (OND) and BSc graduates for their fuel attendants and hire a master's holder as a manager.
But how you hire your attendants depends on you and what you can afford. You will need to hire engineers to check your pumps regularly making sure they are dispensing correctly.
Conclusion
The filling station business is profitable. As long as their checks and balances the business can run for generations. The business can make you one of the richest entrepreneurs in Nigeria in no time if you are a consistent and persistent business.
Recommended: