How to Attract Customers on Social Media: 10 Ways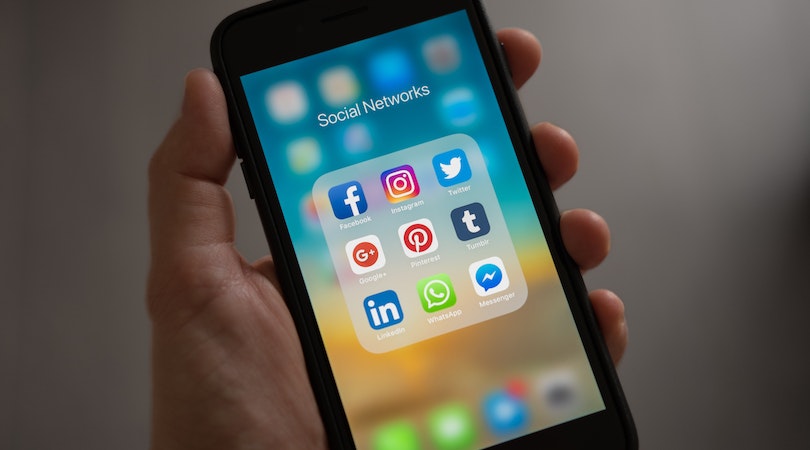 Since the invention of social media in the technology space, many people around the world can now connect with just one click. Aside from the fact that you could find a life partner on the internet, it has been proven time and time again that you can attract customers or clients using social media.
In today's article, we will be sharing with you tips and tricks on how you can use social media platforms to find customers no matter the kind of business you run and anywhere you are located in the world. This guide on how to use social media to find customers will work for you.
Whether you are using Facebook, Twitter, Instagram, and WhatsApp, or any other relevant social media app. Just make sure you read this article to the end.
10 Best Ways to Find Customers on Social Media
Here are the ways you can attract clients or customers on any social media platform.
1. Share your Customer Stories
The first step to attracting customers on social media for your business is to share your customer success stories. Especially if your business is new or your product is new, sharing stories about how your customers enjoy your products or services will convince new customers to patronize you.
Customer satisfaction proof shows that your product is good and can be relied upon. To share customer stories you can reach out to some of your customers that buy from you regularly and ask them if they will be willing to share their reviews about your product.
If these clients agree, you can get their reviews in written form or video form. After making 5 reviews you can choose a team and pick the best review to be edited and uploaded on social media. Continuous uploading and sharing of customer stories on social media really go a long way in attracting intending customers or clients to initiate transactions.
2. Provide Quick Customer Care Services
Nothing attracts more customers to you on social media like a quick reply when they forward complaints or questions. You can attract a huge number of customers just by providing fast and reliable customer care services. To do this, you need to enable instant messaging on your social media app and create a group of social media managers that will be your customer care support.
These people can work remotely or from your office. It depends on what you want as a business owner. Work shifting has made 24-hour customer service possible for all online businesses.
3. Share Informative Content
This is another way to attract customers on social media. Whether you are into a buying and selling business or a service rendering business sharing informative content about your products can also help you find customers or clients on social media.
Informative content like how to use a particular product, how to recognize genuine products, and other relevant information can be a good tool to find customers on social media.
All you need to start this is to think about content that your customers will really love to know about or answer questions based on the frequently asked questions (FAQs) submitted to your company's website. This content should be specially written or documented in your video.
After this, it can be shared on social media to create solutions and increase engagement.
4. Do Promotions
If you are looking for a unique way how to attract customers easily on social media you should try doing promotions or giving discounts on some of your products if not all. Depending on how far you can go you can give a discount, a discount of 10% – 20% on some of your products or all of your products will go a long way.
Giving discounts usually go a long way in attracting and convincing customers that do not want to buy due to big prices on products. However, it is important to note that while giving this a trial you do not run into losses. Make sure you look at your accounting statements very well before you venture into this.
5. Start Contests to Increase Leads
This kind of method used to attract clients or customers on social media is mostly used by entertainers or those in the music industry. Depending on the kind of business you run you can tell your customers to do random things in a particular way.
Or with a step-by-step guide and the best out of all the contestants will be the winner. To know the right contest you can initiate for your customers you need to do your finding or carry out a survey on what your customers will really love to do in a contest relating to your product.
Starting a contest on social media is one of the easiest ways to attract customers because it creates publicity and it is usually not cost-intensive.
6. Connect with Followers and Customers
As your followers increase on social media you need to continue to create content that will increase engagement between you and your followers, customers, and intending customers. The time you share content on social media also goes a long way in attracting customers on social media.
For example, post sharing in the afternoon and evenings goes a way because many of your followers are on social media at that time.
7. Pay for Social Media Recommendations
Celebrities and social media influencers are also used to attract customers on social media. Due to the popularity these people possess, they can direct followers that can turn into customers of your business on social media.
The method of attracting customers is usually expensive because celebrities and influencers charge a huge sum of money to create publicity for a product or direct traffic to a particular product. However, it is fast. Within a short while you see the positive effect on your social media accounts and on the back end.
8. Create Brand Awareness
As a new company or business, it is important you consider creating brand awareness as a priority. Remember your product is new and people do not know you. You need to create an introduction and initiate trust first before sales can increase. There are many steps you can take to create brand awareness on social media.
The brand is the first thing your customers remember you for asides from your company name, color, products, or services you sell. To create a good brand for your business you need to choose the right business name first.
After that choose your colors, then introduce your products and what they can do or offer (what customers stand to gain when using your products and more.
9. Share Video Content
According to recent studies, video content increases viewers' retention far better than any other type of content. So if you are looking for ways you can attract customers on social media you should consider sharing video content.
To start creating video content for social media, you need to consider making videos around frequently asked questions (FAQs). These kinds of videos get views and recognition because they are solving a common problem.
10. Run Your Advertisements
If you are looking for a unique way to find customers fast on social media you should consider running ads on social media. Whether Twitter, Instagram, Facebook, or any other social media app running target ads will go a long way.
The two major advantages of adverts are:
1. Within 24 hours, ads can attract new customers that are willing to try your new product or service.
2. Online ads are cheap. With a few dollars your business can become famous and your patronage will increase.
Conclusion
Here are the perfect ways you can attract customers on social media easily. Some of the methods are free and some will cost you money depending on what you can afford you can apply some or all the methods.  Among all these, the method I love the most is engaging with followers and customers on social media.
I love it because it creates some level of closeness between you and your clients within a short period of time.
Recommended: