How to Start Interior Design Business in Nigeria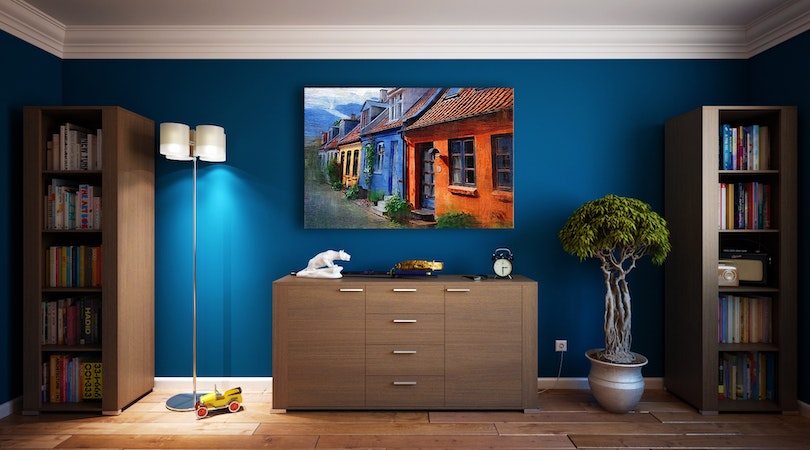 Have you been thinking of starting an interior design business in Nigeria? Read this article to the end. In today's article, I will be explaining everything you need to know about the interior decoration business. Whether the business is profitable or not, the capital needed to start.
And lastly, the step-by-step guide on how to start an interior design business in Nigeria. Interior decoration or design is very important today. This is because many Nigerians now want to live in beautiful and well-organized homes. The interior design business has also helped in developing the real estate sector in Nigeria. 
Without it, many houses will not look attractive enough for customers to buy and live in. 
What is Interior Design?
Interior design is also known as interior decoration. This is the art of enhancing the interior of a building to achieve a healthier and more aesthetically satisfying environment for the individuals using the space. An interior designer is someone who researches, plans, coordinates, and manages such enhancement projects.
Is Interior Design Profitable?
Interior design in Nigeria is a profitable business and this is due to the high demand for beautiful houses. The average Nigerian no longer wants to live in an anyhow house. They want their homes to look beautiful inside whether it is a rented house or apartment or it is owned by them.
Asides from this, the business is lucrative because of the kind of clients that demand your services. As an interior designer living in Nigeria, it is the high-income and middle-income earners that demand your services. As an interior designer, you make money from buying furniture and fittings for your customers and you can make money on how much you charge for your services.
So if you are thinking about whether interior design is a good career in Nigeria? It is.
Capital Needed to Start Interior Design
The cost of starting an interior design business is not high. This is because it is a service business and you are not selling anything. What you need is your professionalism and experience. You can even run the business as a side hustle and work from home. The interior design business is a flexible business.
There are so many successful interior designers in Nigeria who started their interior design business with zero capital. This is possible if you are not renting an office. If you are renting an office or you want to build a website for your interior design business, you will then need a capital of ₦500,000 – ₦1,000,000 to start.
How Much do Interior Designers Charge in Nigeria?
Although how much interior designers in Nigeria earn is relative. It depends on the experience, recognition, and location of their business. Nigerian Interior designers charge based on how they set their pricing. This pricing could be like having a full or fixed fee, project percentage fee, time-based fee, and cost per square foot.
However, interior designers in Nigeria charge ₦100,000 – ₦400,000 per the service they render to clients.
How to Start Interior Design Business in Nigeria
Here are steps on how to start an interior design or decoration business in Nigeria.
1. Learn Interior Design
The first step to starting a profitable interior design business in Nigeria is to first learn about the business. It is very important to understand interior design as a skill and the business side. You do not want to sound like a quack when clients are asking you questions or the other about interior design.
For this reason, you need to read many books, and articles, watch videos and if possible attend online lessons to learn about interior design. Yes, there are online courses on interior design. However, the duration of learning differs. It could be 1 month, 3 months, or even 6 months. It depends.
2. Write a Business Plan
Business plans are very important. We cannot underestimate or overlook them. Although interior design business is not a capital-intensive business, getting your hands on an interior design business plan can go a long way for you.
In the business plan, you will be exposed to the executive summary, company overview, customer analysis, competitive analysis, market research, marketing plan, operating plan, and the startup cost of the business. You cannot get all these in this article. This is why a business plan is good.
If you can afford to buy a business plan for your interior design business you can go ahead to buy it but if you cannot afford one you can simply follow the steps in the link below to write one. Read our article on how to write business plans in Nigeria
3. Get the Capital Needed
If you are getting a shop and you want to spend money in promoting your interior design business online you need the starting capital I mentioned earlier. If you want to start from home and promote your business freely online you do not need capital.
4. Brand and Register your Business
Branding speaks a lot about your interior design business. It will determine if you will associate with big real estate companies in Nigeria or not. To build a brand for your interior design business you need to first have a business name and a logo.
It is important to make sure that the business name is not complicated. Not complicated, it is easy to spell and it can be remembered easily. The color you will use for your logo needs to stand out too. You can consult a professional graphic designer for this. Read our guide on how to register your business name in Nigeria. This guide helps you to register your business name yourself.
5. Set your Charges Right
In your interior design business, you need to get your prices or charges right. I have mentioned earlier different ways you can charge for services as an interior designer in Nigeria. You just need one that is best suitable for you. If you do not know the one to go for you can simply change the way other interior designers around you charge.
Note that all methods of charges have advantages and disadvantages. However, make sure that whatever price you charge is not higher, especially as a new interior designer. So that you do not discourage intending clients.
6. Getting Clients for Patronage
There are many ways you can get your first clients as an interior designer in Nigeria.
1. Build a portfolio website that can attract customers online using search engine optimization (SEO).
2. Create social media accounts for engagements. You can get clients this way because they will notice your professionalism on social media and want to patronize you.
3. Another way you can get clients for interior design business in Nigeria is to partner with real estate companies around you.
7. Making Profits from Interior Design Business
There are two major ways you can make profits from the interior design business in Nigeria. These are:
1. By selling furniture and fittings to customers who want to design their homes. Based on the fact that they trust you, they will always buy from you.
2. You can make money as an interior designer in Nigeria through consulting. Many individuals, companies, and the like can pay you to get interior design advice.
Conclusion
Interior design business in Nigeria is a profitable business and it is easy to start because it requires zero capital and informal education or learning. This means almost anyone capable can go into the business if they are willing to learn and grow. You just need to be consistent be patient. Do not run in and run out tomorrow.
Recommended: