How to Start Real Estate Business in Nigeria: Detailed Guide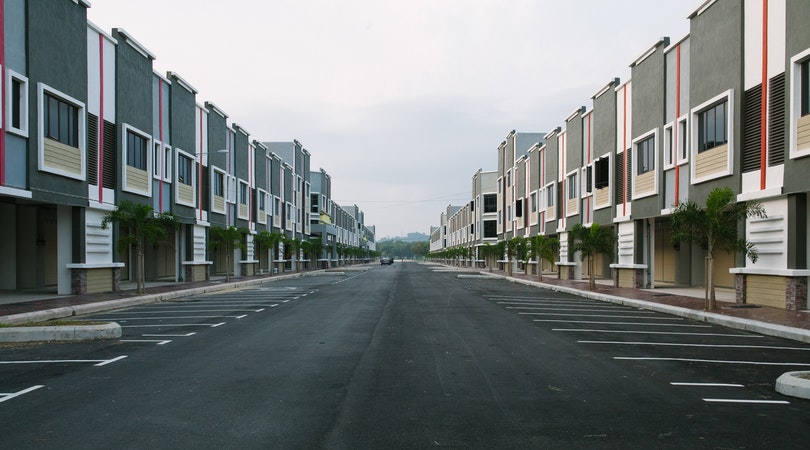 How to start your real estate business in Nigeria small and grow the business into a multi-million naira company. In my last article, we talked about the real estate business in Nigeria as one of the most lucrative businesses you can go into that can turn you into a millionaire in Nigeria. Just in case you have not read the article, click on it below.
Today, we will be talking further on this business especially how you can start with no money. What we usually call a step-by-step guide or comprehensive guide. Truth be told the real estate sector is not where we want it to be in Nigeria. Yet because for now, only a few people are in the business (not enough) compared to the demand for houses.
This is why an article like this is very important in terms of bringing more interested people into the business directly or indirectly.
Is Real Estate Business Profitable?
This is a brilliant question because it is not good to go into any business that will not yield profit. The real estate business in Nigeria is a profitable business because at first, not many people are into the business. Asides from this fact the real estate sector in Nigeria is a multi-billion naira sector. Another reason why the real estate business in Nigeria is profitable is that landed properties are easy to buy and they are relatively cheap.
All you needed is to buy at cheap rates and sell when the time is right. But let me explain with this illustration. Mr. B won a lottery for a game he played (Bet9ja). He won a whopping amount of 3 million naira. Mr. B deciding what to do with this money went to a remote town in Ogun state and bought 10 acres of land. He fenced the land and then started selling to individual buyers in plots.
By the time Mr. B was done selling all these lands, he made another whopping sum of 3 million naira which means the total money he got from the sales of these lands was 6 million naira. Did Mr. B make a profit from the real estate business he did? Yes, he did and he did bountifully. So you see this is how profitable real estate business can be in Nigeria.
How to Start Real Estate Business in Nigeria
What is the step-by-step guide on how to start a real estate business in Nigeria?
1. Write a Business Plan
This is the first step to starting a real estate business in Nigeria. Writing a real estate business plan is really the first step to starting a real estate business in Nigeria. And this is because you need to know what market you will be doing business with. Is it the rich or poor or the middle class? All this will be in your real estate business plan.
A real estate business plan is basically about how to start your real estate business from the ground up. It will entail how much capital if any is needed to start your real estate business, the nature of the real estate business, the prospects of the real estate company, and more. So it is very important to write your real estate business plan before starting your real estate company.
You can write this business plan yourself or get a professional to write it for you. Reach out to us through our email address theinfoworth@gmail.com if you want us to help you out.
2. Start as a Real Estate Agent
This is the second step to starting a real estate business in Nigeria. Starting as a freelance real estate agent is very important if you are seriously thinking of starting your own Real Estate Company or business soon in Nigeria. You don't want a 9 – 5 daily job as this will restrict you and your movements. You want a job that allows you to dictate your own time, place, and how much money you want to make.
As a freelance real estate agent, you will also be able to work with many real estate companies so it is now going to be a matter of who is the highest bidder (the real estate company that can pay you more). Aside from all this, this period also helps you to gather customers and clients for your own real estate company in advance.
Remember the main aim here is to start your own real estate business with no money so you'll need all these contacts to patronize you easily without spending money on adverts.
3. Sell Land for Clients
You may say how are you going to do this? You do not know any rich person and you cannot even market yourself not to talk of marketing a property. Well, from what I have experienced getting your first customer is always hard but after getting your first customer the rest will be easy for you. To help you overcome all these fears the first thing you should do is to look for materials that can help you develop in this field.
You should also read our article on how to meet rich men in Nigeria Because it will help you understand the rich people in Nigeria and how they think. Then source the internet (blogs and YouTube) for more guidance on this. One of these influencers I know that can teach you how to close a deal is Dan Lok. There are many others on YouTube but he stands out for me that's why I am nominating him first.
Also, aside from this learning part, I will also recommend you use more social media to interact with customers who are interested first as this reduces the tension of talking one on one. Immediately you are able to convince a customer and he buys a property from one of your real estate companies and you've been paid your money the next stage can come into place.
4. Register your Real Estate Company
If you are really serious about starting a real estate business in Nigeria, you need to register your real estate company. The last time I asked how long it takes to register a company in Nigeria I was told it takes 21 days but now it takes less time. So the earlier you start the registration of your company the faster your company comes to life. Why do you need to start a real estate company in Nigeria?
A real estate business is a business that involves lots of money. If you do not register as a company a lot of people may not take you seriously some may even think you are a fraud and with this, they will not buy properties from you. Find more answers as to why it is necessary to register a real estate company from my lawyer.
He told me that it will be hard for you (if you do not register) to also sue in the event that someone jilts you and so on. In essence, the advantages of registering your real estate company business here in Nigeria outweighs the disadvantage. But while you are in the effort of registering your company you should continue your freelancing and continue to make money on it.
Read our guide on how to register your business name in Nigeria.
5. Buy Properties using Profits
Buying properties is another way you can start a real estate business in Nigeria. Now that you have registered your business as a company and your company is now a living entity you can now start buying properties (houses and lands). My advice here is to start with whatever capital you have in buying properties.
Do not loan money to start no matter how little you need as this can put your company in jeopardy right from the start. Rather buy cheap lands and resell for a start. You can start by buying cheap land in your village and simply resell or make more money by helping sellers to sell their properties for a certain percentage. Then as time goes by you will be able to buy expensive and luxurious properties.
6. Get a Location for Office
At this stage, you need to look for a good location and set up your company if you are really passionate about creating a brand in the real estate sector in Nigeria. But be careful about this. Remember what I said about starting small? Do not spend all you have made on furnishing and employing staff for the company. Start small! The key thing is customer satisfaction not how luxurious the company looks (although this also plays a role).
7. Real Estate Business Ideas
There are so many real estate business ideas in Nigeria – thousands of which you can pick from and I will be teaching you how can do these real estate business ideas with your real estate company and that is what we call diversification in business. The best way to quickly turn your business into a multi-million naira real estate company is to diversify what your company does.
Diversify in the sense that you can go into different parts of the real estate business and do all (buying and selling/rendering of services).
Here are some real estate business ideas in Nigeria you can go into:
1. Buy and Sell Lands: Buying land in cheap areas and selling it at higher rates to buyers.
2. Buying and Selling of Properties: Buying new or old houses and selling them to customers.
3. Buying and Selling of Building Materials: Selling of building materials like iron rods, different types of cement, sharp sand, pipes, pop, and the like.
4. Consulting and Maintenance: Giving advice to intending house owners on how to build their houses with the latest techs and materials.
5. Building of Houses: (As a developer) Virtually everything in the real estate business and in a few years your company will be worth millions of naira. All this is possible if you believe in yourself and you are courageous to start.
8. Investment Opportunities in Real Estate Business
The only way you can make money from the real estate business in Nigeria without being active in it is by investing – simply becoming an investor. I have done this before and I made money from it. I simply invested money into a real estate company to help them buy properties and resell and in the end, I was paid my initial capital and return on interest.
Just in case you do not understand how it is been done. Here's the breakdown. Let us assume you have #50,000 just wasting in your bank account, you can invest the #50,000 into a real estate company at the end of 30 days you can be paid #55,000 with an ROI (Return on Interest) #5,000 naira. This is one of the best investments so far if you can invest #400,000 upwards.
How to Make Money from Real Estate Business
There are basically 3 easy ways on how to can make money from real estate in Nigeria now and they are:
A. Running an online real estate business
B. Investment opportunities
C. Becoming a real estate agent
How to Start a Real Estate Business Online
This is basically using online platforms to bring customers to your real estate clients and make money in the process.
A. Start a Real Estate Blog
You can start a blog on real estate educating buyers that want to buy lands and houses in Nigeria and as time goes by you can drive the traffic to a real estate company for them to buy lands or houses. These real estate companies will pay you a certain percentage when traffic from your blog starts buying land from them.
This is the major method I know in terms of starting an online real estate business in Nigeria. Also, asides from making money from this major method you can also make money from AdSense and other affiliate links on your blog.
B. Advertise on Social Media
This is when you use social media apps like WhatsApp, Facebook, and Instagram to make adverts and convince people to buy properties from a certain real estate company. I have a lawyer friend who is currently doing this as a side hustle and she is making money on the interest and commissions.
C. Buying and Selling Sites
Sites like Jiji help you in terms of giving you a platform where you can meet buyers. Last year when I wanted to change my apartment many of the agents I met who took me to houses were met on Jiji. I simply searched for real estate agents on Jiji and boom it appeared. Aside from this, I also saw houses and land that were available for sale at the time.
You can use a site like Jiji to drive traffic to properties you want people to buy. Imagine getting 10% off a 3 Million naira house you sold. This money can also go a long way in terms of taking care of your expenses.
Conclusion
There is no one-size-fits-all when it comes to making millions with the real estate business in Nigeria. There are lots of businesses in the sector that you can even specialize in and still become a millionaire. You just need to start now with whatever you have and as time goes by start smiling to the bank. Do you have experience starting a real estate business in Nigeria?
And you have used ideas that helped you make millions within a short while. Please share it with us below. You never know you might be helping people in the short run.
Recommended: