10 Best Investment Platforms in Nigeria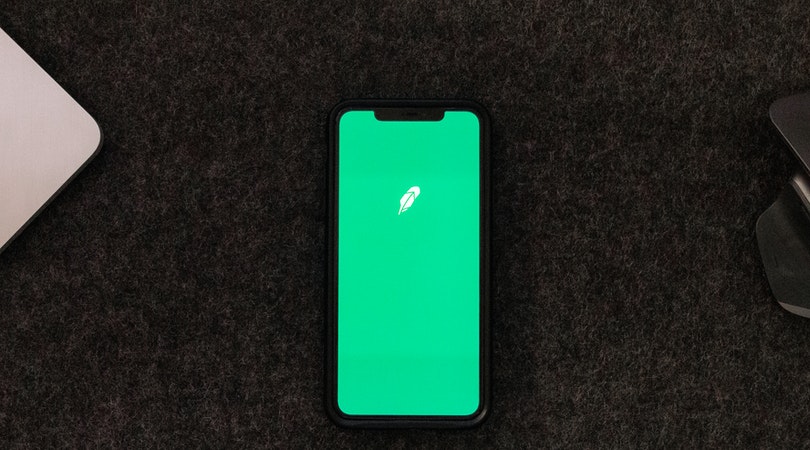 Do you have some money set aside and you do not know what you can do with it? Do you have it in your bank account and it is just there accruing little to no interest? Read this article to the end. In this article, I will be guiding you on different online investment platforms in Nigeria you can invest your money into that will yield high interest.
It is important to note that these online investment platforms will not make you a millionaire especially if you are investing little or small money. However, it will yield you good interest depending on the amount of money invested at the beginning.
It is also important to note that not all the online investment platforms that people (your family and friends) introduce to you are legit. Many of these online investment or digital banks are not licensed and registered under the Central Bank of Nigeria (CBN) and other regulatory bodies in Nigeria.
Many of these unregistered online investment platforms are built by unscrupulous people who want to make quick money thereby swindling you of your hard-earned money so you have to be careful and be on the lookout.
With the way to make cool money this year, it will be bad to lose all your money at a go to these people. Lastly, before we go fully into these investment platforms you need to know that despite many of these online investment platforms are legit it does still guarantee that you cannot lose your money.
With this, I will strongly advise that you only invest the money you can only afford to lose. Do not invest your life savings. For example, if the money in your account is #500,000 you can invest #100,000 or #200,000 into these online investment platforms to yield interest at the end of the month or year.
As for the interest you can get on the money you have invested into these platforms I will say it depends on many things. These interests are subject to CBN's regulations and other regulatory bodies. Also, the current rate of inflation and proposed rate in the nearest future, charges of the online investment platforms, and more. However, there are some platforms that give you more interest in the money invested than others.
What is an Investment Platform?
An investment platform is a place online where investors can buy and hold a different range of investments online. This online place can be on a website or a phone application. The investment platform provides extensive information on all forms of investment. The information on investment news ranges from investment news to recent and historical figures on different types of investments, and more.
Best Online Investment Platforms in Nigeria
Are you ready? Here are the online investment platforms in Nigeria that pay daily or have the highest interest rate currently.
1. PiggyVest
This is one of the best investment platforms in Nigeria. It is a profitable platform because it has a high interest in savings. The best thing about Piggyvest is that aside from saving in naira you can also save in dollars or invest in agriculture.
In case you have not heard of Piggyvest. Piggyvest is a West African premier digital saving and investment platform. When they started in 2016 they were known as piggybank.ng only helping Nigerians with a saving culture but today they are into all kinds of investments.
Today, piggyvest has many features to make sure you meet up with future financial plans. I enjoy the Safelock feature personally as it helps me to avoid spending money I have already saved on the platform. I also have friends that have used the platform.
They were able to buy their first cars and pay house rent by saving and investing. The interest on money invested in Piggyvest varies between 8% – 15%. However, it can be more.
2. Carbon
Carbon began its journey in digital financing as a loan app. However, today they are into different investment options (savings, everyday money transfer, and investment).  Carbon is not a Nigerian Fintech company. They are global. They just have a branch in Nigeria. Carbon is in the USA and other countries.
You can start investing in Carbon today and you can earn as little as 16% of any amount of money you invest. On carbon, you also have time frame investment options. These investment options range from 3, 6, 9, 12 months or more. 
What this means is that you can invest your money at any time of the year and not have to wait for a year for it to yield interest.
3. Cowrywise
If you are into fintech you might have heard about another online investment platform that is very similar to Piggyvest. This unique investment app is Cowrywise. Cowrywise has come to transform the investment management business.
They want to encourage savings and investment in Africa, especially among the middle class and lower class. In Cowrywise, there is a low-risk, high-risk, and medium-risk investment. You can invest in agriculture, mutual funds, and money market commodities. The interest in investment on Cowrywise ranges but interest on savings is around 10%.
4. Kuda Bank
Kuda Bank is popularly known as 'the bank of the free'. It is an online investment platform for students and youths alike. Kuda is well known by businesswomen and mainly as they use it for daily transactions. They love the bank of the zero charges it has on daily transactions but you can also invest in it. Kudabank pays a 10% interest rate on its savings.
5. I-invest
I-invest is another online investment platform in Nigeria that allows you to buy securities and other financial products with the help of a broker. I-invest has one of the best user interfaces. You can use it as a dashboard to track your investment portfolios as well as to track investments in savings.
They offer competitive rates on interest. I-invest is on the Google play store and iOS Store. It is downloaded for free.
6. Bamboo
If you are looking to invest in stocks in the USA from Nigeria Bamboo might be the best investment app for you. With Bamboo, you can have access to over 3,000 equities listed on the New York exchange. To start investing in Bamboo you need to load your bamboo wallet with naira or dollars and you are on your way to making money.
You can also purchase Exchange Traded Funds (ETFs) on the bamboo app. There is one thing to take note of if you invest in bamboo. If you invest in naira you cannot withdraw in dollars. You can only invest in naira, withdraw in naira or invest in dollars and withdraw in dollars.
7. KoloPay
If you are bad at saving koloPay might be the best investment platform in Nigeria for you. Kolopay is a savings investment platform that allows you to share your savings plans with family and friends and enable them to help in any way they can. Kolopay you get a yearly interest rate of 10% and 5% if you with the money invested before the end of the year.
8. Investment One
Investment One is a company that offers financial and investment solutions in Nigeria. It was formerly owned by (GTB) Guarantee Trust Bank and was founded in January 2007. Investment One offers fund management, capital management, financial services, stock broking, and more.
9. Wealth NG
Wealth Ng is a popular investment website in Nigeria that allows you to invest in equities, stock funds, rental properties, and government bonds. On Wealth NG you can control and track your investments as they have a user-friendly website. As a wealth NG member, you will also have access to professional financial advisors just in case you need assistance. To sign up with Wealth NG you will need to input your BVN.
This is to make sure your credentials are valid. Wealth NG saving account interest rate ranges from 7% yearly and you can start saving from #1,000 and above. Wealth NG app is on the Google play store and iOS Store.
10. RiseVest
Have you heard about RiseVest? With Risevest you can invest in different assets denominated in different currencies all over the world. You can invest and get up to a 14% interest rate on whatever you have invested in. Your money is safe on Risevest since it is supervised by ARM Trustee LTD. To start investing in Risevest you need at least $10, a specific plan, and length for your investment.
Conclusion
These are the most profitable investment platforms in Nigeria that you can always invest your money into at any time and make more money monthly, quarterly, or yearly. For now, there is no investment platform that pays daily but if there is in feature I will keep you guys updated.
Recommended: