How to Make Money Trading Gift Cards in Nigeria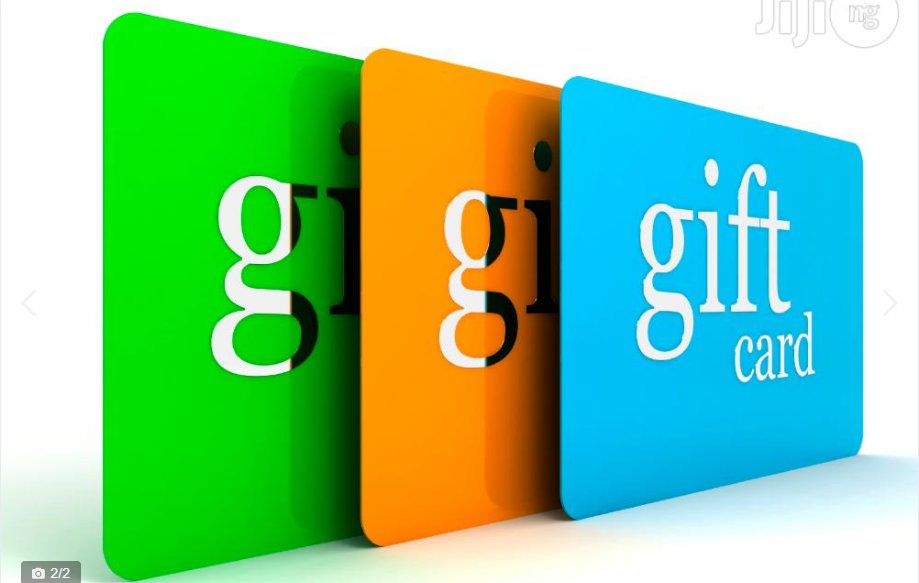 Have you heard about gift cards? You have seen someone talk about it or you have heard about it on the internet and you do not know what it means? Read this article to the end. In this article, I am going to be telling the meaning of gift cards, the most common gift cards people use. And most importantly how you can make money trading or selling gift cards in Nigeria.
What are Gift Cards?
Gift cards are prepaid cards that are loaded with a specific amount of money. This amount of money can be used to buy items or goods from specific stores. There are different types of gift cards and they come in different denominations.
Types of Gift Cards
There are different types of gift cards however, gift cards are majorly grouped into two categories. These are:
1. E-Gift Cards
These are also known as electronic gift cards or e-codes. These are digital codes bought online and sent to your phone number or email address. Here are some popular gift cards in the world that are accepted in Nigeria.
1. Amazon gift cards
2. iTunes gift cards
3. Google Play gift cards
4. eBay gift cards
5. Walmart gift cards
6. Target gift cards
7. Footlocker gift cards
8. Nordstrom gift cards
9. Vanilla gift cards
10. American Express gift cards
These gift cards listed above are the ones with the highest rates in Nigeria. They are in different denominations, some ranging from $10 – $1000.
2. Physical Cards
Physical cards are gift cards that are in plastic forms. They are brought from the stores. Physical cards are like the popular debit cards we keep in our wallets. eCards are the most common type of cards traded in Nigeria for obvious reasons.
Where to get Information on Gift Cards in Nigeria?
There are different websites where you can get information about gift cards. However, the one place you can get constant information is sellgiftcards.africa. Sellgiftcards.africa is a top website that provides tutorials about gift cards and the trading of gift cards in Nigeria.
They are the one website that will guide you on trusted platforms and how you can trade your gift cards. As for websites or apps where you can sell your gift cards. You can sell your gift cards on sandycards.com.ng or legitcards.com.ng. These two sites are the most popular sites Nigerians trade gift cards to make money. 
How Much can I Sell Gift Cards in Nigeria?
How much you can sell gift cards in Nigeria depends on so many things like the type of gift card it is, the country it is from, and the amount of money on the card. Due to the fact that the price of gift cards changes regularly, you need to always check daily updates for gift card rates.
Also, there are websites that can help you calculate the current price of gift cards just in case you are confused about what they are worth today. As for sites that can redeem your gift cards naira giftcardstonaira.com is the best website recommended.
How to Start Trading Gift Cards in Nigeria
Many Nigerians majorly trade (buy and sell) their gift cards or redeem them to naira because most gift cards cannot be used in Nigeria. So instead of allowing it to go to waste or expire they rather make money off it. Some gift cards can be converted to naira or dollars.
It depends on the gift card trading platform you use. But most trading platforms in Nigeria mostly convert the cards to naira. All platforms must be thoroughly checked making sure they are verified before you go ahead with selling your gift cards with them.
You do not want to be swindled of your money so watch out. There are different process or step to take when it comes to selling gift cards on platforms. However, this is you most common step there is:
1. Set up an account
2. Enter the detail of your gift card
3. Trade your gift cards
And that is all. You are done. You can start trading cards in Nigeria.
Conclusion
You can solely start a business out of buying and selling gift cards because most people in Nigeria do not know how to sell or exchange these cards for money. You can get started by signing up and setting up an account on a trusted trading platform to start selling.
Trading gift cards is one of the unique ways many intelligent Nigerian youths make money online. So do not get left out of this business idea. Start trading today.
Image credit to Jiji.ng
Recommended: