Trove: How to Use, Buy Stock, Invest Abroad and More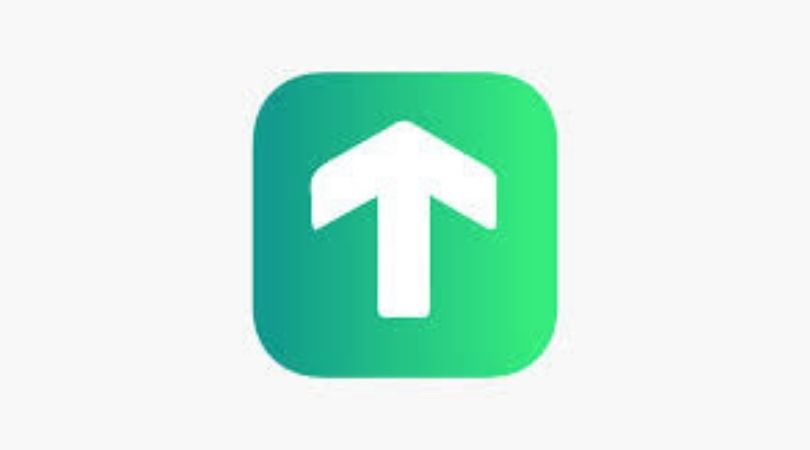 In this article, we are going to be explaining how to use Trove. Have you been thinking of using trove to buy stocks and invest abroad and you do not know how to go about it? Read this article to the end. 
In this article, I will be explaining what is trove, how it works, how secure is it, the investment you can make on the app, the requirements to open a trove account, how to create a trove account, funding your trove wallet, how to buy shares on trove and more.
Trove is a technology platform, however, it is not a registered broker-dealer or investment adviser. On trove you can buy any publicly traded equity, bond, or foreign asset as a one-off investment using a bank transfer or a debit card.
You can also sell your assets on the trove app and have the money deposited into your trove account. Trove gives you the opportunity to learn and invest in many financial assets.
What is Trove and How does it Work?
Trove is an investment and stock trading platform that enables Africans to trade international stocks in Africa and beyond. Trove is of a kind because it is the first investment app that can do something like this. With trove you can buy or invest in stocks even without being in that country.
For example, you can invest in Chinese stocks even if you do not live in China. You can buy all these international stocks from your home or anywhere you are. With Trove you can buy stocks from any country in this world without an intermediary – a stockbroker.
How Secure is Trove?
Is trove safe? Is it secure? This is a question on many Africans' minds. Well, yes, trove is safe and it is secure. And there are many reasons for this. Trove is trusted because it is associated and a partner with Drive Wealth LLC. Drive Wealth LLC is a self-clearing broker in the USA.
Drive Wealth is influential and powerful in that it protects the securities holdings of members that have up to $500,000 and $250,000 claims of cash. Sigma Securities Limited is another trove partner. It is a regulated broker dealer by the Nigerian Stock Exchange (NSE) and the Securities and Exchange Commission (SEC).
What Investment can you make on Trove?
There are many investments you can make on trove. These assets range from local and international stocks as well as bonds. Trove allows you to invest in more than 4,000 stocks. These are:
1. Nigerian stocks which are available on the Nigerian Stock Exchange (NSE).
2. American Depository Receipts (ADRs)
3. US equities and exchange-traded funds (ETFs)
Requirements to Open a Trove Account
There are a few requirements to successfully open or create an account on Trove. You will need:
1. Bank Verification Number (BVN)
2. Means of identification. This could be your driver's license, an international passport, National Identification Card (NIN), or Voter's Card. Depending on the means of identification you are using you must submit a utility bill for proof of address. This could be utility bills, residential or estate due receipts, or bank statements.
How to Create a Trove Account
You need to download the trove app first before you can create an account on Trove. You need to:
1. Take a selfie if you do not have one on your phone.
2. Snap your valid documents not leaving out your utility bill if you do not have them on your phone.
3. Append your signature on a piece of paper and snap to have it on your phone.
It is only when all this is done that you can open the trove app to sign up. On trove profiles or accounts are reviewed and approved within 1 – 4 days.
How to Fund Your Wallet on Trove
Here is the step-by-step guide to funding your trove wallet.
1. From the trove dashboard, look for "My Wallets" and click on it.
2. After clicking on it, click the "Deposit" icon.
3. Then you will be given the option to choose any amount you want to deposit into your trove account. Input the required deposit to send to your trove account.
4. Choose the preferred payment option. We have a debit card option and bank transfer.
How to Buy Shares on Trove
The process of buying shares on Trove is also easy. You can buy financial shares from the world's top companies ranging from Google, Facebook, Apply, and more. You do not necessarily need to buy these shares, you can buy them in small units. All shares are cheaper when you buy them in small units.
Here are steps to buy shares on trove.
1. Use the search icon on the trove app. This is usually at the right corner of your dashboard.
2. There are many you can also search for asides from shares too. You can search for stocks, index funds, ETFs.
3. After searching for shares you will see companies whose shares are available. Click on it and you will be taken to the overview page of that company's stock.
4. On the page, you can see share prices and history graphs to keep you informed and educated.
5. Click on "buy shares". Buy the unit of shares depending on what you can afford. Set the order type.
After doing this a pop-up will show up telling you to accept the terms and conditions of the transaction. After accepting the terms and conditions you have successfully bought shares of the preferred company of choice.
How to Withdraw Funds from Your Trove Account
You can withdraw money from your trove account very fast by just following the below steps.
1. Click on the "Withdraw" button on the portfolio page.
2. After doing this, the amount of money that is withdrawable will display. All money in your account can be withdrawn except if you have pending transactions.
3. Place a withdrawal on your trove account and the money will be transferred to your local bank account. It takes 24 hours (a working day) for the money to reflect in your local bank account.
4. You can press the withdrawal "button" to also get money back on any assets you sold. It also takes one day for the money to be sent to your account.
Transaction Fees and Service Charges on Trove
The fees on transactions and service charges range on trove from time to time.
1. All bank deposits and withdrawals are free.
2. Debit card deposits will incur a fee of 1.5%.
3. Local trading, buying, and selling of foreign stocks especially in dollars will only attract a few of 1% of your transaction amount.
Location of Trove Head Office
Many Africans want to know where the Trove head office is located. Well, the trove office is located in Nigeria. Their office doors are open for inquiries or complaints on every working day with customer care staff. Their head office is located at 18b, Oladimeji Alo Street, Off Freedom Way, Lekki, Lagos state, Nigeria. 100001.
Trove Customer Support
As a new user on trove you will have questions. You can contact them through their customer care support or email address.
Email address: hello@troveapp.co
Phone number: (234) 907-713-274
Conclusion
Gone are the days when it was difficult to buy international stocks from Nigeria and you have to travel abroad to buy these stocks. Today, with the trove app you can easily buy and invest in stocks.
Recommended: