How to Make Money on Snapchat: Fast Ways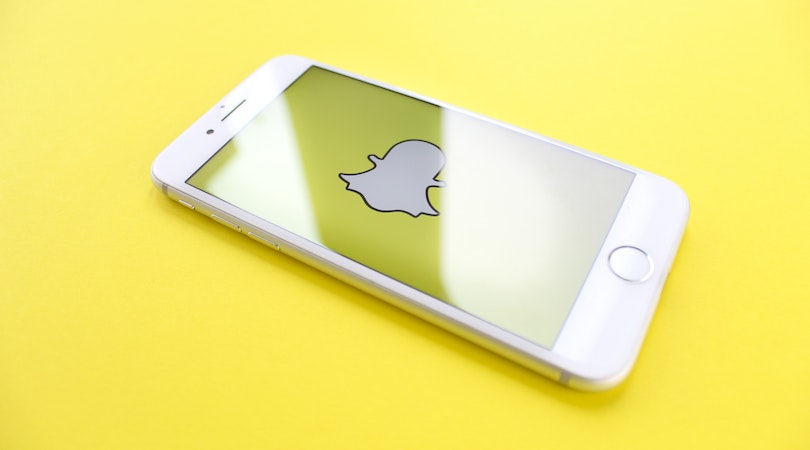 In today's post, you will learn how to make money on Snapchat. The number of active users on Snapchat has surpassed 300 million, making it one of the most widely used social media sites today. It's interesting to note that users are swarming to the website to generate money with their Snapchat accounts in addition to sharing their personal lives.
The distinctive qualities of Snapchat offer a variety of options and ways to use the platform for business in order to earn significant financial gains. We examine some of the strategies to monetize Snapchat in this article.
How to Make Money on Snapchat
Here are some ways to profit sufficiently from Snapchat:
1. Advertise a Brand you Support
This is one of the best ways to make money on snapchat today. Numerous businesses are always looking for prominent customers who might be able to draw attention to their goods or services. After you have amassed a sizable enough following, offers for sponsored content and recurring collaborations will typically start to flow in.
You have the potential to earn thousands of dollars from a single story by advertising for a significant company.
2. Post to other stories
Another way you can make money on Snapchat is to post to other stories. Reach out to larger accounts and post pictures that cover various activities and events in an exposé-like manner. These stories' traffic will be diverted back to your account, resulting in a large number of new followers for you.
3. Sell Straight on Snapchat
Use your photos to promote specialized goods, services, or deals, and then accept payments directly from your customers. With the correct advertising, you might see your personal brand develop into a well-known company.
4. Connect with Many People
You can concentrate on getting other users to follow you once you've added your friends and family. Start following your friends' friends, local entertainers and celebrities, and any other accounts you find interesting. Most likely, you'll receive a follow in return.
How to Make Money on Private Snapchat
Anyone looking to make money off of their material can use the Snapchat premium account. You can publish 18+ photographs, videos, and other content on premium Snapchat. The viewers will then compensate you for each view and screenshot of your message.
The term "Premium Snapchat" refers to a private account on the social media site Snapchat (only accessible to subscribers) that enables content producers to monetize their Snapchat accounts and receive payments from their followers. It is a terrific resource for fans to discover new symbol models and gain access to their privileged information.
Even though Premium Snapchat isn't a Snapchat feature, it's a terrific way for models to earn more money and grow their fan base. The qualifications are rather straightforward, and the earning potential is practically endless. Content producers need to use a Premium Social Network in order to arrange subscriptions and receive money.
This gives users the choice to submit content directly to their page via a premium Feed, video clips, or by DMing stuff to admirers in order to monetize their activity. Profiting from Private Snapchat can be done in a variety of ways. The two choices are to sell fans unlimited access or to offer subscription-based access for a set period of time, like a month.
The alternative involves sharing live stream sessions, sending videos through direct messages, scheduling shows through video calls, or sharing their premium content in private tales for specific followers in exchange for a fee.
Trick: To prevent the program from revealing your location for security purposes, always activate Incognito mode.
How to Make Money with Snapchat Spotlight
Snapchat Spotlight is among the most entertaining ways to earn extra money. Once you understand how to generate money online by utilizing the proper apps, you will focus on activities that are not only a lot of fun but also quite lucrative.
What is Snapchat Spotlight, How Much Money Can You Make?
With Snapchat's Spotlight function, you can share interesting, amusing, and educational 60-second videos. To be eligible for this specific section of Snapchat, which has its own rules, you must create them yourself. 12,000 users who posted films to Spotlight received almost $250 million in payouts in 2021.
This indicates that they each made little more than $20,800 annually. Your movies must make $250 in order for you to get paid. Depending on how many people see it, that. You receive "crystals" for each view, and when they reach $250, Snapchat gets in touch with you to arrange payment.
All these suggestions and instructions to follow will be helpful if you want to make thousands of dollars on Spotlight. For Snapchat Spotlight to pay you, you really do not need to have a big following or a public persona.
Afterward, you could wonder how it is determined that a specific video Snap is performing higher than all the others. So here is your response. Based on how frequently other people have seen a certain video clip, an algorithm determines which Snaps to display to its consumers. The algorithm will be prompted to share a video Snap with a larger audience if.
For example, the same video Snap is seen the same number of times. Snapchat can now immediately compete with all other video-sharing services that currently pay content creators thanks to this new feature. However, compared to other sites, using Snapchat Spotlight to become well-known or make money is much harder.
We trust that our explanation of how to profit from Snapchat Spotlight was obvious. Even though this new endeavor seems thrilling, do your research before beginning. This is the first time that Snapchat has debuted a function like this. Regardless of whether anyone makes money on Snapchat Spotlight, the app will undoubtedly experience a huge increase in popularity.
FAQs on Making Money on Snapchat
Here are responses to significant questions on how to monetize Snapchat that are frequently addressed by users.
A. Do You Get Paid by Snapchat for Subscriptions?
No. At the moment, Snapchat users are not paid for their subscribers. Actually, earning money via Snapchat memberships is quite straightforward. All you have to do is set up an account with a legitimate payment method, then provide your members with unique stuff they can only get from you.
Once you have built up a sizable fan base, you may start charging people to view your photos.
B. Does Snapchat Pay You for Views?
No. On Snapchat, users are not being compensated for views. You must sell goods, offer affiliate links, or allow other businesses to sponsor your stories so that they can pay to have their message seen by your audience if you want to make money.
C. Can I Make Money on Snapchat?
Yes, everyone who uses Snapchat can generate income from the app. You must sell goods, offer affiliate links, or allow other businesses to sponsor your stories so that they can pay to have their message seen by your audience if you want to make money.
D. Do You Get Paid by Snapchat for Streaks?
Do you receive rewards for your Snapchat streaks? Even though you only receive an on-screen emoji as a prize, it's still a fun task. Additionally, Snapstreaks are a fantastic method to raise your Snapchat ranking. Running numerous Snap Streaks simultaneously will cause your score to increase quickly.
Conclusion
Already, millions of individuals use Snapchat to stay in touch with pals, share images, and document special moments for their peers to view. However, most users are unaware of the fact that social media sites like Snapchat have also produced a whole new range of chances for making extra money.
This can be achieved simply by utilizing the app's distinctive format. Getting loyal followers is the first step in making sure that people are seeing your activity. The app can then be used to your advantage by sharing material as an official brand ambassador or drawing attention to other business ventures.
Recommended: