How to Make Money on Threads App: 10 Fast Ways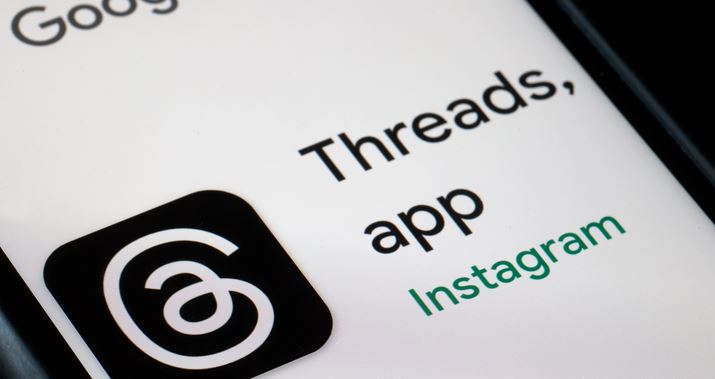 If you are looking for a lucrative way to make money online, then look no further, the Threads app is just the app for you. This amazing app just like Twitter offers you a platform where your talents and skills like writing, designing, and more, can be showcased and in turn, earn you money.
I am guessing the big question on your mind now is, How do I make money using the Threads app? Well, that is where I come in. In this guide, I will unveil ten ingenious methods that can help you earn money from the Threads App right from the convenience of your own home. Let's dive right in.
10 Fast Ways to Make Money from Threads App
Here are some ideas you need to make money from the thread app
1. Start Influencer Marketing
Influencer marketing has emerged as a powerful and lucrative way to make money on social media platforms, and the Threads app is no exception. According to recent statistics, the Threads app has experienced remarkable growth, boasting an impressive user base of over 30 million within its first day of launch.
As an influencer, your job is to create engaging and valuable content on the app, to attract followers. As your audience grows, brands and businesses are more likely to take notice and pay you to advertise their products and services. By putting much effort into your work, you can earn up to hundreds to thousands of dollars per sponsored post.
2. Be an Affiliate Marketer
Being an affiliate marketer to brands and businesses can be an effective method for you to make money using the Threads app. You can partner with brands and share their unique affiliate links within your posts on the Threads App. When your followers click on these links and make a purchase from the linked website, you earn a commission on the sale.
Furthermore, the success of affiliate marketing on the Thread app heavily depends on the trust and credibility that you build with your audience. Your followers can only choose to buy from your referral links if they trust you. So make trust your priority.
3. Sell Products Online
The Thread app provides an excellent platform for you to sell your products online and earn cash. You can start by showcasing your products such as digital art, merchandise, and more, directly to your followers to drive sales. As a tip, try as much as possible to sell original items to foster a good relationship with your followers
However, by strategically promoting and engaging your followers, you can create a thriving marketplace within the app, expanding your reach and generating a reliable source of income.
4. Offer Premium Content
Offering premium content is another means by which you can make money via the Thread app. What you have to do is to create exclusive and valuable content that is not accessible to regular users on the platform such as behind-the-scenes footage, in-depth tutorials, personalized interactions, or early access to your latest creation.
You can entice your audience to subscribe or pay a subscription fee to unlock these special features. More so, the appeal of exclusive content can drive users to become loyal subscribers, providing you with a steady and recurring source of income.
5. Share Sponsored Posts of Brands and Businesses
If you have developed a good fan base on the Thread app, you can collaborate with brands and promote their product and services by sharing with your audience to get paid. Most times, these collaborations are usually possible based on your usual content.
The more reason you should be posting content related to your targeted brand for collaboration. Additionally, it is essential to maintain authenticity and transparency in your sponsored content to preserve trust with your audience and ensure a long-term successful partnership with brands.
6. Engage in Live Streaming
Live streaming is a powerful way to connect with your audience on the Threads app. It is a means by which you can showcase your talents, or simply engage in casual conversations. By going live, you can interact with your followers in real-time, fostering a sense of authenticity and personal connection.
One of the key benefits of live streaming is the potential for you to earn money through viewer support. During your live sessions, you can encourage your audience to show their appreciation by sending tips or virtual gifts. These tips and gifts can provide a source of income and also serve as a form of recognition and encouragement for your content.
7. Start Crowdfunding
Crowdfunding has emerged as one of the key ways for you to bring your creative projects or business ideas to life. Using the Threads app you can present your projects such as a new invention, a captivating artistic endeavor, a community initiative, or a promising startup venture, to a wide audience and seek financial support from interested followers and backers.
More so, through crowdfunding, you can turn your dreams into reality while building meaningful connections with your audience and supporters.
8. Offer Threads App management
If you have exceptional skills in using the Threads app, then you can offer Thread app management to high-profile individuals, brands, or businesses while you earn money in turn. As a manager, you can take charge of creating and curating engaging content, scheduling posts, responding to comments and messages, and implementing effective strategies to grow followers and increase engagement.
By doing this, you can earn from a few hundred dollars to thousands of dollars monthly. So what are you waiting for? Why not turn your passion into a money-making avenue?
9. Create Online Courses and Workshops
You can also make money via the Threads app by creating online courses and workshops. Start by creating comprehensive and valuable educational content tailored to your niche and expertise. These contents may include photography, cooking, fitness, graphic design, or any other subject, designing an online course, and more.
Notably, When crafting your courses or workshops, ensure they are well-structured and easy to follow, offering practical insights and actionable tips. To monetize your courses, you can offer them as one-time purchases or set up a subscription model, where users pay a recurring fee for ongoing access to your content. That's it.
10. Host Contests and Giveaways
You may be wondering why you should consider this approach, especially when you are the one in need of the cash. However, sometimes you have to give a little to gain a lot. Here's the idea: By hosting contests and organizing giveaways on the Threads app, you can attract a substantial number of followers to your fan base.
Additionally, you will capture the attention of brands, often leading them to become sponsors for your contests. As a result, you can be rewarded for your creativity and collaboration with these businesses.
Conclusion
Congratulations, you have reached the end of our discussion on 10 Ways to Make Money on the Threads App. By now, you should feel inspired and empowered to explore the vast opportunities this platform has to offer. However, you have to bear in mind that success on Threads does not come overnight; it requires dedication, creativity, and perseverance. So, what are you waiting for? Take that leap, embrace the journey, and make your mark on Threads.
Image credit to NyPost.com
Recommended: