How to Sell on Facebook Marketplace: Simple Guide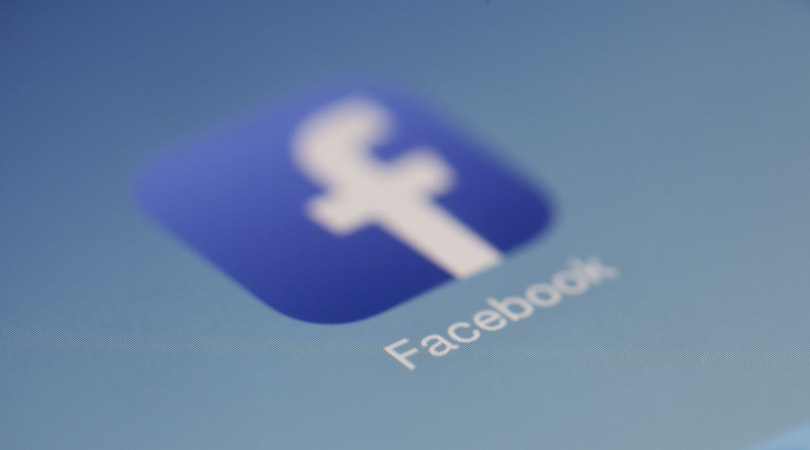 In the ever-evolving world of online commerce, Facebook Marketplace has emerged as a prominent platform for sellers to reach a vast audience of potential buyers. If you're looking to tap into this lucrative marketplace and boost your sales, you've come to the right place.
In this comprehensive guide, we will take you step-by-step through the process of selling on Facebook Marketplace, from setting up your shop to crafting compelling listings and engaging with customers. Whether you are a small business owner or an individual entrepreneur, get ready to unlock the secrets of successful selling on Facebook Marketplace and watch your sales soar!
Benefits of Selling on Facebook Marketplace
Facebook Marketplace is a powerful platform that offers numerous benefits to sellers. Firstly, it provides access to a massive user base, with millions of potential buyers actively browsing the platform daily. This wide reach increases the visibility of your products, boosting your chances of making successful sales.
Moreover, selling on Facebook Marketplace is incredibly convenient as it allows you to list items for free, saving you money on listing fees. Additionally, the platform facilitates easy communication between sellers and buyers through Messenger, streamlining the negotiation process.
Lastly, it fosters a sense of trust and security since buyers can view seller profiles, see mutual friends, and read reviews from previous transactions.
5 In-Demand Items to Sell on Facebook Marketplace
1. Electronics and Gadgets: Items like smartphones, laptops, tablets, and gaming consoles are always in high demand on Facebook Marketplace. With technology constantly evolving, many buyers seek to upgrade their devices, making this category particularly lucrative.
2. Home Furniture and Decor: People are often looking to furnish or spruce up their living spaces, making furniture and home decor items hot sellers on the platform. Items like sofas, coffee tables, wall art, and decorative pieces can attract a wide range of potential buyers.
3. Fashion and Accessories: Clothing, shoes, and accessories are consistently sought after on Facebook Marketplace. Selling trendy or vintage fashion items can draw the attention of fashion enthusiasts and budget-conscious shoppers alike.
4. Baby and Kids' Products: Parents are frequently searching for cost-effective baby and kids' products on the platform. Offering items such as strollers, toys, clothing, and baby gear can yield significant interest.
5. Vintage and Collectible Items: Facebook Marketplace attracts collectors and vintage enthusiasts, making it an excellent platform to sell antiques, rare collectibles, and unique vintage pieces. Niche items with a dedicated following can often fetch higher prices in this category.
How to Sell on Facebook Marketplace
Below are the steps to sell on the Facebook marketplace.
1. Create a Facebook Account
Before you can start selling on Facebook Marketplace, the first step is to create a Facebook account if you don't already have one. To do this, visit the Facebook website or download the Facebook app from the app store on your smartphone. Click on the "Sign Up" button and provide your name, email address or phone number, date of birth, gender, and create a secure password.
Follow the instructions to verify your account through the confirmation email or SMS code. Once your account is set up, you can customize your profile by adding a profile picture and cover photo, and fill in any additional information you'd like to share.
It's essential to present a professional and trustworthy image since potential buyers on Facebook Marketplace will view your profile before engaging in any transactions.
2. Access Facebook Marketplace
To access Facebook Marketplace, you need to first open your Facebook app on your mobile device or visit the Facebook website on your computer. Once on the Facebook homepage, you will find the Marketplace tab located on the left-hand side of the screen for desktop users or at the bottom of the app for mobile users.
Simply click on the Marketplace tab to enter the selling platform. If you are using the Facebook app on a mobile device, you may need to tap on the menu icon (three horizontal lines) to reveal the Marketplace option – it resembles a storefront. Upon entering the Marketplace, you will be greeted with a variety of products listed for sale in your local area. You can then proceed to explore the available listings or start selling your own items.
3. Click on "Sell Something"
To kickstart your selling journey on Facebook Marketplace, the first step is to click on the "Sell Something" button. This button can usually be found in the Facebook Marketplace section, either on the website or within the app. When you click on it, a menu will appear, giving you various options to choose from, such as "Item for Sale," "Vehicle for Sale," "Home for Rent," and more.
Select the appropriate option based on the type of item you want to sell. If you're selling a physical product, choose "Item for Sale." For larger items like vehicles or property rentals, pick the relevant category. This step will initiate the process of creating your listing and getting your item ready for potential buyers to see.
4. Select a Category
Selecting a category for your item is an essential part of the listing process, as it helps potential buyers find your product easily when they browse through specific categories in the Marketplace. Facebook offers a wide range of categories to choose from, catering to various types of items, including electronics, home and garden, clothing and accessories, furniture, and much more.
Carefully browse through the available categories and pick the one that best matches the item you're selling. Suppose your item falls under multiple categories. In that case, Facebook allows you to select additional ones, which can potentially increase its visibility to a broader audience.
However, it's crucial to ensure that all the selected categories accurately represent the item and avoid irrelevant choices.
5. Enter Item Details
Begin by writing a compelling title that succinctly describes your item. A catchy and informative title can quickly grab the attention of buyers scrolling through the Marketplace. Next, proceed to the item description. Be detailed but concise, highlighting the key features, specifications, and any essential information buyers might want to know.
Include details like the brand, model, size, color, condition, and any unique selling points that set your item apart. It's essential to be transparent about the item's condition. If there are any flaws or defects, mention them upfront in the description.
Additionally, specify the price you are asking for the item and choose the appropriate selling format for your item, such as "Fixed Price" or "Best Offer." Be open to reasonable offers, but also set a price that reflects the item's value and condition.
6. Add Photos and Videos
One of the most crucial aspects of a successful Facebook Marketplace listing is the visual appeal of your item. Take clear and well-lit photos that showcase the item from different angles. If there are any notable features or details, capture them in the images. Ensure the background is clutter-free and that the item is the main focus of each photo.
Additionally, videos provide a more immersive experience for buyers, allowing them to see the item in action or get a better sense of its size and functionality. Facebook Marketplace allows you to include multiple photos and videos, so take advantage of this feature to present your item in the best possible light.
The more visually appealing and informative your listing is, the more likely it is to attract potential buyers and generate interest.
7. Set Location and Delivery Options
To begin, confirm that your current location is accurate, as this will determine the visibility of your item to potential buyers in your local area. Facebook Marketplace primarily focuses on local transactions, so it's crucial to set your location correctly. If you're open to offering delivery or shipping options, you can specify this in your listing.
To do this, go to the "Delivery Options" section and select the appropriate choices. You may choose to offer shipping through a reliable courier service or provide local delivery for larger items. Additionally, if you prefer to meet buyers in person for the transaction, you can choose the "In-Person" option.
This is a popular choice for many sellers as it allows for direct interaction and inspection of the item before finalizing the sale. Ensure that you arrange to meet in safe and public locations for both parties' peace of mind.
8. Review and Publish
The final steps before your item goes live on Facebook Marketplace involve reviewing and publishing your listing. Carefully examine all the details you have entered, including the item description, photos, price, and delivery options, to ensure accuracy and completeness.
A thorough review will help prevent potential buyer inquiries about missing information and improve the overall appeal of your listing. Once you are satisfied with your listing, click on the "Publish" or "Post" button. Your item will then be visible to potential buyers within your specified location and category.
Congratulations, your item is officially up for sale on Facebook Marketplace! Remember to share your Marketplace listing in relevant groups to expand its reach and potentially reach interested buyers. As your listing gains traction, you may receive offers or messages from interested buyers.
9. Respond to Messages and Inquiries
When potential buyers show interest in your listing, they may reach out with questions about the item's condition, availability, or delivery options. Make it a priority to check your messages regularly and respond as quickly as possible. Be courteous and friendly in your responses, addressing any questions or concerns the buyers may have.
Provide detailed and accurate information to help them make informed decisions about the purchase. If your item has generated multiple inquiries, try to respond in the order they were received to treat all potential buyers fairly. In addition to answering questions, you can take the initiative to ask the buyer if they need any additional information or if they have specific preferences for the transaction.
Demonstrating excellent customer service will leave a positive impression on potential buyers and increase the chances of a successful sale.
10. Negotiate and Finalize the Sale
Negotiation is a common aspect of selling on Facebook Marketplace, and being open to reasonable offers can help you finalize a sale. Be polite and respectful during the negotiation process, and remember that compromise can lead to a mutually beneficial outcome.
Before accepting an offer, ensure that both you and the buyer are clear on the final price, delivery options, and any other relevant terms. Double-check that the buyer is aware of the item's condition and any additional fees, such as shipping costs, if applicable. Once an agreement is reached, it's time to finalize the sale.
If you're meeting the buyer in person, choose a safe and public location for the exchange. If the transaction involves shipping, ensure you pack the item securely and use a reliable shipping method with tracking information.
For payment, consider using secure methods such as cash on delivery (COD) for in-person transactions or reputable online payment platforms for remote deals, and remember to be cautious of potential scams. After the transaction is complete, take a moment to ask the buyer for feedback on their experience. Positive reviews and recommendations can enhance your reputation as a seller and attract more potential buyers in the future.
How to Stand Out in a Crowded Facebook Marketplace
With numerous sellers and products competing for attention on Facebook Marketplace, standing out is essential to attract potential buyers. Here are some tips to help you shine amidst the crowd:
A] High-Quality Visuals: Capture clear, well-lit photos and videos of your item to make it visually appealing. Showcase different angles and highlight key features to entice potential buyers.
B] Compelling Description: Craft a captivating and detailed item description. Highlight the item's unique selling points, benefits, and any additional value it offers to stand out from similar listings.
C] Competitive Pricing: Research similar items in the Marketplace and set a competitive price. Offering a fair deal can draw buyers to your listing.
D] Responsive Communication: Be prompt and friendly in responding to messages and inquiries. Excellent customer service builds trust and reliability.
E] Utilize Categories and Keywords: Choose relevant categories and use appropriate keywords in your listing. This optimization can enhance your item's visibility when potential buyers search for specific products.
F] Share on Social Media: Share your Marketplace listing on your personal Facebook page or in relevant groups to expand its reach and potentially reach interested buyers.
G] Regularly Update Listings: Keep your listings current by updating availability, price, and any relevant details. This shows potential buyers that you are active and reliable.
By incorporating these tips into your selling approach, you can carve a niche for yourself in the bustling Facebook Marketplace, maximizing your chances of success in the dynamic world of online selling.
Conclusion
In conclusion, mastering the art of selling on Facebook Marketplace can open doors to a vast and engaged audience eager to discover your products. By leveraging the platform's features effectively, optimizing your listings, and engaging with potential customers, you can create a thriving online business.
Remember to stay consistent, adapt to market trends, and continuously refine your strategies to stay ahead in this dynamic marketplace. With dedication and perseverance, you will find success in harnessing the power of Facebook Marketplace to achieve your entrepreneurial goals. Happy selling!
Recommended: