Top 10 Highest-Paying Jobs in Singapore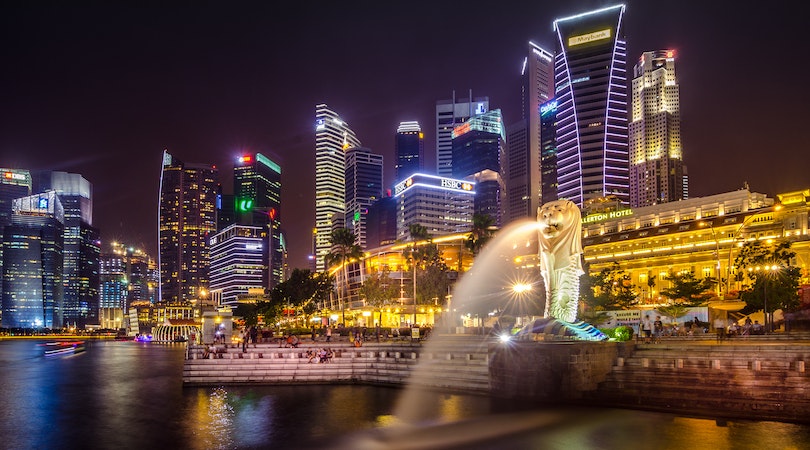 Are you looking for the top 10 highest paying jobs in Singapore? Read this post to the end. In today's article, we will be listing these jobs and how much you can make from them as salaries. Singapore is a sunny, tropical island in Southeast Asia, off the southern tip of the Malay Peninsula.
The city-state is 710 square kilometers and inhabited by five million people from four major communities; Chinese (majority), Malay, Indian, and Eurasian. Since its independence on 9 August 1965, the country has adopted a parliamentary democracy system.
Currently, the government and the cabinet are led by Prime Minister, Lee Hsien Loong while President Halimah Yacob is the Head of State. Singapore is a popular nation located in South Asia known for its vibrant economy and cosmopolitan lifestyle, which offers a ton of job opportunities that cut across different types of industries.
As a moving technological city, Singapore hosts a robust job market and a stable healthy environment for business. This makes it an attractive destination for all professionals seeking career growth. This article will explore the "top 10 jobs in Singapore," Listing the major industries, their salary ranges, and growth prospects.
So, if you're looking to embark on a rewarding career journey in Singapore, here are enticing career choices that might be lucrative and have enticing salaries, so that you can be encouraged to make a career from it while living in a beautiful metropolis city.
Top 10 Highest Paying Jobs in Singapore
Here are the Top 10 Highest paying job opportunities in Singapore
1. Financial Services
This is one of the highest-paying jobs today in Singapore. Singapore has one of the fas fastest- growing economies so it is no surprise that Singapore's financial services sector is one of the most dynamic and globally recognized industries.
With numerous international banks, investment firms, and insurance companies operating in the city-state, the demand for finance professionals remains consistently high. Roles such as financial analysts, investment bankers, risk managers, and compliance officers are highly sought after. The average salary in this sector ranges from SGD 80,000 to SGD 150,000 per year.
2. Information Technology (IT)
A job in the Information technology sector is another high-paying job in Singapore. This generation and era are driven by technology and Singapore's IT industry is no different. It thrives as a hub for innovation and digital transformation. With a robust digital infrastructure and a supportive ecosystem, Singapore offers excellent job prospects for IT professionals.
Opportunities exist in software development, data analytics, cybersecurity, cloud computing, and artificial intelligence. Salaries in the IT sector range from SGD 70,000 to SGD 120,000 annually, with experienced professionals commanding higher pay packages.
3. Healthcare
Healthcare is important in every part of the world, Singapore's healthcare sector is renowned for its world-class medical facilities and commitment to delivering quality care. As the population ages and healthcare needs continue to grow, there is a rising demand for healthcare professionals.
Doctors, nurses, medical researchers, and healthcare administrators are in high demand. Salaries vary depending on the position and specialization, with doctors earning between SGD 80,000 to SGD 300,000 annually.
4. Engineering
The city of Singapore is quite beautiful with an ample amount of large engineering and building structures, Singapore's construction and engineering sector plays a vital role in shaping the city's infrastructure and urban landscape. Professionals in civil engineering, mechanical engineering, electrical engineering, and project management are in high demand.
With ongoing development projects, including new infrastructure, residential complexes, and industrial parks, this sector provides rewarding career opportunities. Salaries in engineering range from SGD 60,000 to SGD 120,000 per year, depending on experience and qualifications. Becoming an engineer is one of the highest paying jobs in Singapore.
5. Sales and Marketing
In a metropolitan city like Singapore sales and marketing matters. In a competitive business environment, sales and marketing professionals play a crucial role in driving revenue and business growth. With numerous multinational corporations and thriving local businesses, Singapore offers a vibrant job market for sales managers, marketing executives, and digital marketing specialists.
Salaries in this field vary based on experience and performance, ranging from SGD 50,000 to SGD 120,000 annually. Becoming a sales marketer or working in sales and marketing is one of the highest paying jobs in Singapore.
6. Education
Just like in any good city the importance of education can not be overemphasized the same goes for Singapore. Singapore's education sector is known for its high standards and commitment to providing quality education. Opportunities abound for teachers, professors, education administrators, and educational consultants.
With a focus on lifelong learning and continuous professional development, the education sector offers stable employment and opportunities for career advancement. Salaries range from SGD 40,000 to SGD 120,000 per year, depending on the position and level of experience.
7. Logistics and Supply Chain Management
Singapore as a global business hub relies on a robust logistics and supply chain management infrastructure. Professionals in this field are responsible for ensuring the smooth flow of goods and materials across the region. Job opportunities exist in supply chain management, logistics operations, procurement, and transportation.
Salaries typically range from SGD50,000 to SGD 100,000 per year, depending on the role and level of responsibility.
8. Human Resources
Human resources professionals are the back force to a good business or company and they play a crucial role in managing talent, developing organizational culture, and ensuring a productive workforce. With Singapore's diverse business landscape, there is a constant demand for HR managers, recruiters, and training specialists.
Salaries in this field range from SGD 50,000 to SGD 120,000 annually, based on experience and the size of the organization.
9. Hospitality and Tourism
Joining the hospitality and tourism sector is one of the highest-paying jobs in Singapore. Singapore's tourism has been thriving and has some development growth in the hospitality industry which offers exciting job opportunities in hotels, resorts, restaurants, and travel agencies.
Tourism is quite popular in Singapore and when visiting one can go to any of these places exquisitely beautiful attractions like Sentosa Island, Gardens by the Bay, Universal Studios, and Night Safari are the pride of Singapore tourism. Singapore is an ideal destination to plan a fun-filled holiday with family.
The reputation as a tourist destination continues to grow and there is a consistent demand for hotel managers, tour guides, event planners, and customer service professionals. Salaries in the hospitality sector typically range from SGD 40,000 to SGD 100,000 per year, depending on the role and establishment.
10. Creative Industries
The creative industries all over the world had experienced drastic growth and Singapore was not left out. The creative industries in Singapore are also on the top-paying list. And this list includes design, advertising, and interior designing for a vibrant and inspiring work environment.
Professionals in graphic design, copywriting, film and music production, and digital media also find ample opportunities to showcase their talents. Salaries in the creative sector vary widely, ranging from SGD 40,000 to SGD 150,000 annually, depending on the field and level of expertise. Getting a job in the creative industries in Singapore is one of the highest paying jobs.
Conclusion
There is a high demand for professionals in different sectors in Singapore like healthcare, marketing, technology, etc. The unemployment rate in Singapore is 2.0 in Q3 of 2022. Total employment in the country grew by 75,900. All this makes Singapore the perfect country for foreign professionals who are interested in a thriving job market that offers a multitude of opportunities across various industries.
From finance and technology to healthcare and hospitality, the city-state presents a diverse range of career options for professionals seeking growth and fulfillment. With competitive salaries, excellent work-life balance, and a favorable business environment, Singapore continues to attract talents from around the world.
So, whether you're a seasoned professional or a fresh graduate, Singapore's top 10 jobs provide a gateway to a rewarding and successful career journey in this dynamic city. Cheers to you on your journey to success and achieving financial freedom in Singapore.
Recommended: