How to Start Affiliate Marketing on Facebook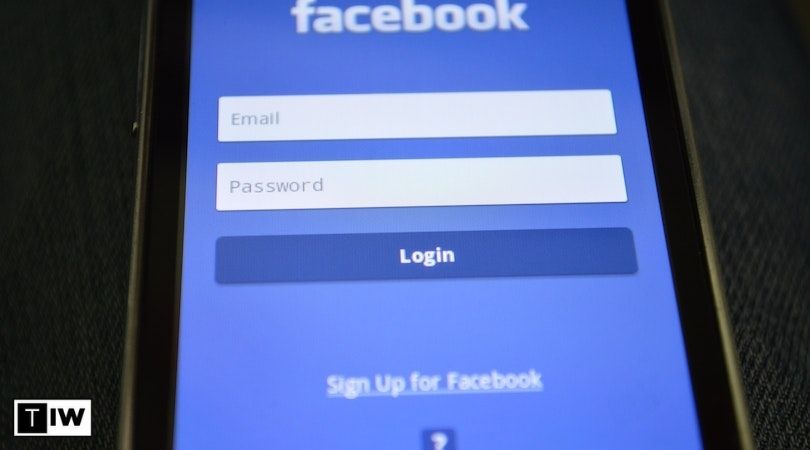 Are you thinking of starting your own affiliate marketing business on Facebook? If so, you are in the right place. This venture offers an incredible opportunity to turn your online activities into a profitable business. With more than 2.8 billion active users, Facebook provides a huge platform to connect with an audience and promote products or services for brands and businesses.
The best part is that for every successful sale, you can earn a commission. However, it doesn't matter if you are a newbie or an existing online marketer. In this guide, I will walk you through steps and strategies to help you kick-start your journey and make money through Facebook affiliate marketing. Let's dive in
How to Start Affiliate Marketing on Facebook
Starting affiliate marketing on Facebook can be a great way to earn money by promoting products or services. Here's a guide to help you get started with affiliate marketing on Facebook:
1. Create a Facebook account
If you do not have a Facebook account, then the first thing you have to do is to create an account. Go to the Facebook website www.Facebook.com and follow these simple steps.
On the homepage, you will see a sign-up form. Fill in your first name, last name, mobile number or email address, password, date of birth, and gender. After completing the form, click on the "Sign Up" button.
Next, Facebook will ask you to verify your account either through your mail or by sending a verification code by the phone number you used.
Once your account is verified, you can set up your profile. Add a profile picture and a cover photo, and provide some basic information about yourself.
After setting up your profile, you can start exploring Facebook. Add friends, join groups, like pages, and engage with posts from other users.
2. Build Your Audience
As an affiliate marketer on Facebook, you need to grow your audience. To achieve this, focus on creating and sharing valuable content that aligns with your target audience and is closely related to your chosen niche.
You need to also respond promptly to comments, messages, and inquiries, showing genuine interest in your audience's feedback and opinions. Furthermore, consider organizing contests, giveaways, or exclusive offers for your followers. Such initiatives can motivate people to engage with your page and attract new visitors.
3. Create a Facebook Page
creating a Facebook page is an essential criterion, if you want to succeed as an affiliate marketer on Facebook. Here's how to go about it
Start by navigating to the "Create" button on the top right corner of your Facebook homepage and select "Page."
Next, choose the type of page you want to create; for affiliate marketing, you'll likely want to select the "Business or Brand" option.
Pick a descriptive name for your page that clearly reflects your chosen niche and resonates with your target audience.
Choose a profile picture that represents your niche or brand. This could be a logo if you have a business or a high-quality image that displays the essence of your niche.
Use the cover photo space at the top of your page, to further showcase your featured product or service.
4. Select Affiliate Programs
When you start doing affiliate marketing on Facebook, choosing the right affiliate programs is very important. Look for reputable programs that match the type of products or services you want to promote. This way, you can share things that your audience will be interested in.
Make sure the programs offer fair commissions and pay on time, so you can earn a good income. Lastly, focus on programs that provide high-quality products or services, as this will make your audience happy and build trust in what you recommend.
5. Disclose Your Affiliate Status
Being honest about your affiliate marketing on Facebook is really important. When you share links or talk about products to earn money, you should tell your followers that you might get paid if they buy something through those links. This transparency helps your followers trust you more and makes your business more credible.
On the other hand, if you hide that you're making money from your posts, people might get upset when they find out later. So, always be clear about your affiliate links, and you can even use hashtags like #ad or #affiliate to show it's a promotion. Being honest will help you build a loyal following and keep you on the right side of Facebook's rules.
6. Use Facebook Insights
Facebook Insights is a helpful tool that gives you important information about how your Facebook Page is doing. This data helps you understand what content your audience likes the most, so you can make your posts even better. You can also see if your promotions, including the links you share to earn commissions, are working well.
By knowing all this, you can make smart choices, improve your content, and do better in affiliate marketing. It's like having a guide that helps you connect with your followers and make more money through affiliate marketing.
7. Use Facebook Groups
Using Facebook Groups can be a great way to connect with people who are interested in the things you want to promote as an affiliate. First, find and join groups that match your interests. Now and then, you can share valuable stuff like blog posts, reviews, or informative videos that the group will find useful.
But be careful not to post only sales stuff. Nobody likes spam, so avoid bombarding the group with lots of affiliate links. Instead, focus on being helpful and friendly, and when it's relevant, you can casually mention products or services you recommend. This will likely get people more interested in what you're promoting and might lead to more clicks and sales.
8. Run Facebook Ads
Using Facebook ads can be a great way to reach more people and find the right audience for your affiliate marketing. Facebook lets you create ads that target specific groups based on their interests, location, and behavior, so your ads are seen by the right people.
To do this, you need to make your ads interesting and appealing to the people you want to reach. However, It is important to follow Facebook's rules for ads, so your ads won't get rejected or your account won't get in trouble. These rules ensure ads are respectful and honest.
By making good ads and following the rules, you can get more attention for your affiliate marketing and find more potential customers.
9. Track and Analyze Your Results
Tracking and analyzing the results of your affiliate marketing on Facebook is super important. You can use special tools to see how well your promotions are doing. These tools give you helpful information like how many people clicked on your affiliate links, how many of those clicks turned into sales, and how engaged your audience is with your content.
By looking at this data, you can figure out what works best for your audience, like which posts they like the most and what products they are most interested in. Using this data-driven approach, you can keep getting better at affiliate marketing, make more money, and build a loyal following on Facebook.
10. Stay Updated with Facebook Policies
As an affiliate marketer on Facebook, It's really important for you to keep up with the rules and changes that Facebook makes. Facebook is a big social media site, and they often update their policies to keep users safe and happy. These updates can affect how affiliate marketers can promote products on the platform.
By staying informed about these changes, you can ensure to follow the rules and avoid having your posts taken down or getting into trouble. Additionally, following these rules will not only help your marketing last longer, but it will also help you build trust with your followers.
Conclusion
As a digital entrepreneur, venturing into affiliate marketing on Facebook can be a rewarding experience for you. By following the steps outlined above, you can lay a strong foundation for a successful affiliate marketing campaign on this dynamic social media platform.
So, take the plunge, embark on your affiliate marketing journey, and use the vast opportunities offered by Facebook to build a flourishing online business.
Recommended: