How to Start Affiliate Marketing on Tiktok: The Beginner's Guide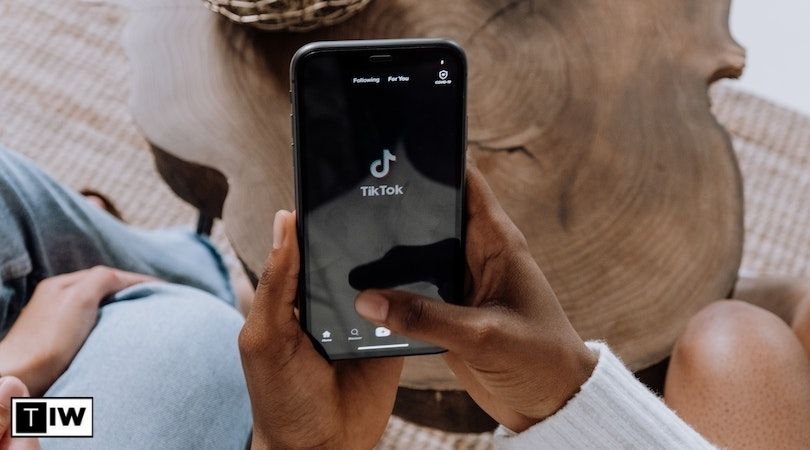 Are you interested in making money through affiliate marketing on TikTok? It is a fantastic way to share your content with a big audience and earn money at the same time. TikTok is growing fast with over 1 billion people, and it's super easy for things to go viral there.
So, if you want to turn your marketing talent into income and connect with lots of people, you are in the right place. But here's the thing, you need a smart plan to succeed. To make the most of TikTok, you have got to be strategic. That's where I come in.
In this guide, I will take you through all the essential steps and tips to get you started with affiliate marketing on TikTok. By the end, you will have the know-how to use TikTok's unique features, grab people's attention, and start earning money from sharing affiliate links of brands.
Let's go.
How to Start Affiliate Marketing on Tiktok
Starting affiliate marketing on Tiktok is pretty easy, but you have to be strategic. Here's a simple approach you can take to become an affiliate marketer on Tiktok
1. Create an Account
To start using TikTok, you need to create an account. If you don't have one yet, download the TikTok app and sign up with your email or phone number. When creating your account, pick a catchy username and profile that fit the kind of videos you want to make and show your personal style.
This helps people know what your videos are about and connect with you better. By creating a TikTok account that shows your interests and personality, you will attract the right audience and build your reputation in what you love doing.
2. Familiarize with TikTok's Rules
Before you start doing affiliate marketing on TikTok, it's important to know and follow TikTok's rules. Take some time to read their guidelines on what kind of content is allowed and what's not. Also, TikTok has specific rules for advertising, including how you should let people know if you are promoting something.
If you do not follow these rules, your TikTok account could get suspended. So, take the time to understand and follow TikTok's rules to keep your account safe and have a good experience doing affiliate marketing on the platform.
3. Upgrade to a Business Account
If you want to have clickable links in your TikTok profile so you can easily share affiliate products or other websites with your followers, you should upgrade to a Business account. This is helpful for affiliate marketers because you can direct your audience to the products you are promoting.
Upgrading is easy, and it gives you access to useful tools and insights to understand your audience better. So, if you want to improve your affiliate marketing on TikTok and make it more convenient for your followers to check out the things you recommend, go for a Business account.
4. Build your Audience
Before you start promoting products on TikTok, it is essential to have lots of people following you. To do this, you should create interesting videos that your target audience will love. Use TikTok's cool features like filters and effects to make your videos stand out. Also, use hashtags related to your content, so more people can find your videos.
And don't forget to respond to comments and messages from your followers. However, this might take time, but if you work hard and become creative, you can build a large number of followers who trust your recommendations.
5. Find Affiliate Programs
To start affiliate marketing on TikTok, you need to find affiliate programs that match your interests. You can join platforms like Amazon Associates, ClickBank, and ShareASale, which offer lots of products to promote. When you become an affiliate, you can promote these products to your TikTok followers.
It is important to pick products related to your niche to connect better with your audience and increase your chances of earning commissions. Once you have the right affiliate programs, you can create fun TikTok videos promoting the products and start making money from your content.
6. Choose Products to Promote
When you do affiliate marketing on TikTok, choosing the right products to promote is important for your success. Once you join an affiliate program, be careful about the products or services you decide to talk about. It's best to pick things that fit well with the things you already talk about on TikTok, and that your followers would like.
If you choose products that match your content and your audience's interests, they'll pay more attention and might buy them. Also, promoting relevant products shows you know what you are talking about, and people trust you more. When your promotions feel genuine, your viewers are more likely to respond positively and even click on your affiliate links to buy the products.
7. Create Engaging Content
When making TikTok videos to promote affiliate products, be creative and real. Show the products in a fun and interesting way. You can do product reviews, demos, comparisons, or talk about your own experiences using them. Use TikTok's special effects and trends to keep your audience entertained and engaged. However, by being genuine and having fun, you will attract more viewers and potentially earn more cash from your affiliate links.
8. Add affiliate Links
On TikTok, you can't put clickable links directly in your video captions. But there's a way around it. You can add your affiliate link in your profile bio instead. So, in your videos, tell your viewers to check out your bio for the link to the product you are promoting.
When they visit your bio, they can click on the affiliate link to learn more or buy the product. However, It is an extra step but many people on TikTok are used to looking at creators' bios for links. By doing this, you can still promote products and earn money while following TikTok's rules.
9 Use TikTok's Features
To make your affiliate marketing efforts on TikTok more effective, use TikTok's fun features like special effects, filters, duets (collaborating with others), and challenges (joining popular trends). These features help make your videos more interesting and eye-catching, so they stand out to a larger audience. It will also increase your chances of reaching more people.
Additionally, it is a great way to connect with viewers and get them interested in the products or services you are promoting. So, don't forget to explore and use these features to make your TikTok content stand out.
10. Track Your Performance
When you start affiliate marketing on TikTok, make sure to keep track of how well your affiliate links and commissions are doing. Most affiliate programs provide tools to help you do this. By looking at the data, you can see what content works best for your followers.
This way, you can adjust your strategy to give your audience what they like and keep them engaged. However, paying attention to this information will help you create better content and increase your chances of success as an affiliate marketer on TikTok.
Conclusion
TikTok is a great platform for starting affiliate marketing. By following the steps I have discussed, you can grow a loyal audience, pick a niche you love, and promote products that your followers will like. Additionally, you can use your creativity in creating short TikTok videos and earn commissions through affiliate partnerships with brands.
However, with dedication and a genuine passion for your niche, you can have a fulfilling experience in affiliate marketing on TikTok, making a real impact on your audience.
Recommended: