Best Trending TikTok Hashtags in Nigeria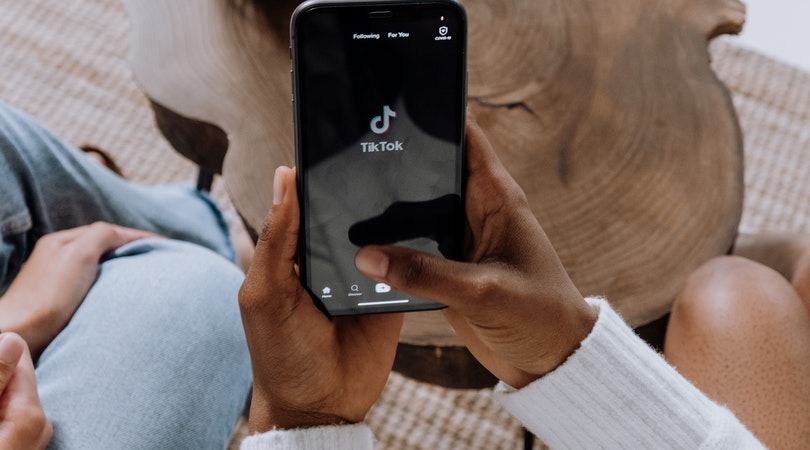 TikTok is one of the most popular social media sites. It is well known worldwide due to its short videos and its TikTok stars. In fact, the most popular stars on TikTok are Africans. This is why many Nigerians now see TikTok as an app that can make them popular and rise to fame quickly. 
The best part about TikTok is that you do not need to talk or do too much to create content, especially as a newbie if you know the right hashtags to use that will increase your views. Today, there are trending TikTok hashtags you can use in Nigeria to get Nigerians to notice your videos and most of all watch your videos. The TikTok app is like a hybrid app between Instagram and YouTube.
With the right hashtags, you can trend and continue to trend for days, months, and even years until the hashtags become old and are no longer searched or used, or relevant. Hashtags on TikTok are like keywords. They are like SEO (Search Engine Optimization) to Google.
With the right ones, your video views and subscription will increase drastically. So without wasting much of your time here are the most trending TikTok hashtags in Nigeria as of today. These hashtags cover Nigeria, Lagos, fashion, business, and more.
Most Trending TikTok Hashtags in Nigeria
#naija #nigeria #lagos #abuja #ja #africa #bbnaija #hustlersquare #lekki #tundeednut #naijabrandchick #fashion #nollywood #naijabrandchick #naijacelebrity #naijawedding
Trending TikTok Hashtags for Lagos Today
#lagosthrift #lagosfashionstore #lagosstartup #yabaleftonline #lagosmarket #lagosslayers #lekkibigboys #lagosbusinessowner #lagosbusinesshub #lagosbusinessschool #lagosbusinesswomen #lagosbusinessmen #lagosbusiness #lagosvendor #naijafoodie #lagosians #lagosliving #lagosnigeria #lekki #lagos #ikoyi #lagosmainland #mercylambo #unilag #unilagbabes #lagosfashonista #lagcity #mualagosikorodumua #mualagos #ikorodulagos #Bellanaijabeauty #lekkimua #makeupartistsinlagos
Trending TikTok Hashtags in Nigeria for Fashion
stylevitae #bellanaijastyles #nigerianstyle #fashionlagos #pepperdemgang #9jafashion #naijafashionstyle #naijafashionaddicts #naijafashionableladies #naijafashionhub #ankaratops #ankaradesigns #anakarafashiongallery #naijafashionhub, #ankarafashiongallery #wearmadeinnigeria #fabricsinlagos #naijafashiondaily #styleinlagos #naijafashiongallery #naijafashionladies #naijafashionbloggers #naijafashionlovers #naijafashionstore #naijafashiontrends #naijafashionstyles #naijafashionblogger #asoebiafrica #mualagos #naijagirlskillingit #naijafashion #naijafashiondaily
Trending TikTok Hashtags in Nigeria for Business
#hustlersquarehub #thisisnigeria #naijaceos #nigerianceos #naijaboutique #thestartupfairy #lagoshairvendor #hustlerclub #buynigeria #naijamarketplace #naijatrends #proudly #proudlynigeria #realmarketwomen #naijamarketplace #naijamade #instagramgrowthwithnaija #theceolounge #ibadanvendor #hustlesquare #lagossales #naijabusinessboss
Trending TikTok Hashtags in Nigeria
#fashionista #fashionnova #fashionblogger #owambe_9ja #owambestyle #naijabrandchick #africa #imo #hustlersquare #jagabanofig #picoftheday #photooftheday #ikoyi #lekki #lagos #madeinnigeria #beauty #blackisbeautiful #covenantuniversity #bowenuniversity #naija #babcock #masterclass #coaching #lagos #coach #trainersinnigeria #softskillscoach #softskills #biz_alert #goldmynetv #yabaleftonline #tundeednut #laughnigeria #teamemoney #nigerians #ankaraweddings #lagosweddings #onlyinnigeria #nollywood #brodashaggi #bbn #bbnaija
Conclusion
No doubt hashtags work on TikTok because TikTok is just like any other social media. You need to always add them to your description before uploading your videos or add your relative hashtags to the first comment on the video. Also, how many hashtags you add to your TikTok videos depends. You can decide to add more or less.
Recommended: