10 Quick Ways to Make Money on TikTok in Nigeria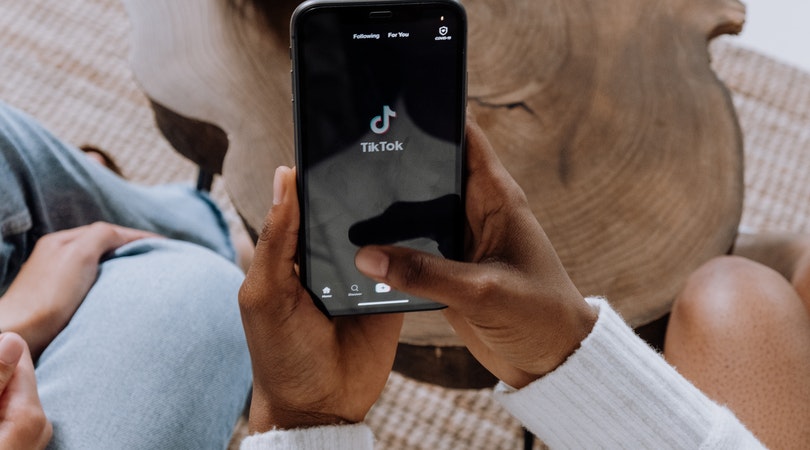 Are you a TikToker in Nigeria or do you just spend time on TikTok watching videos and you want to learn how to make money on TikTok in Nigeria? Read this article to the end. In this article, I am going to be sharing with you different ways on how you can make money on TikTok in Nigeria.
Whether as a TikTok user or a TikTok creator and whether you can make money on TikTok just by watching videos. Many Nigerians do not know that they do not have to be a creator before they can make good money on TikTok. In this article, I will expose everything.
What is Tiktok?
Tiktok is a social media app that originated in China. It is popularly called Douyin in China. Unlike Instagram, it is a short-form video hosting service owned by a Chinese company called ByteDance. It hosts different short-term videos ranging from stunts, pranks, tricks, jokes, and pranks. All these range from a time frame of 15 seconds to 10 minutes. Tiktok was released in September 2016.
How to Make Money on TikTok in Nigeria
Here are many ways on how to make money on TikTok in Nigeria.
1. Sell Merchandise
This is one of the fastest ways to make money on TikTok in Nigeria especially if you are a content creator. Selling merchandise can also make you one of the highest-paid TikTok creators in Nigeria if you have plenty of followers and you are selling a good product. There are different products you can sell as merchandise on TikTok.
You can sell clothes, shoes, bracelets, or any other type of fashionable item. All you need to increase sales is to promote your merchandise in your videos and when your followers pay for merchandise you can get them delivered to their place of residence.
Depending on the followers and the country your followers are from you can make money selling merchandise either in dollars or naira.
2. Affiliate Marketing
Affiliate marketing is another best way on how you can make money on TikTok in Nigeria. With affiliate marketing, you do not need 10000 followers to make money. All you need are a little number of followers that trust and love you.
For example, if you have 1000 – 5000 followers you can make money with affiliate marketing on TikTok in Nigeria. If you do not understand what affiliate marketing means. Affiliate marketing simply means the promotion of products online with links to encourage people to buy or use the products.
When followers click these affiliate links and then buy these products you will earn a commission. Imagine when you earn $5 for every purchase on your affiliate marketing program. If 1000 followers had bought the same product that would be $5000 in total.
Examples of affiliate programs you can join that can yield you a good amount of money both in naira and dollars are, the Konga affiliate program, Jumia affiliate program, Amazon affiliate program, Alibaba, affiliate program, and more.
3. Buy and Sell TikTok Accounts
Although this method of making money on TikTok in Nigeria is not popular, many Nigerians are still making money from it. TikTok is just like any other social media app. People buy accounts for different reasons. This is why many Nigerians are now going into growing TikTok accounts just to sell it.
Today, you can buy a TikTok account, wait for some months and sell it at a higher value. The buying and selling of TikTok accounts is a good business if you meet the right buyers.
4. Sponsored Posts
This is another way many TikTok creators get paid in Nigeria quickly if you have huge followers and you post videos that your followers watch and create engagements. What is a sponsored post? Just in case you have not heard of it before or you are not familiar with it.
Sponsored post is when you are paid to advertise a product or item in your video. As a TikTok creator how much you are paid per sponsored post depends usually on how many followers you have, your brand as a whole, engagement, and how well you are able to bargain with brands.
Depending on whether the brand is a local or international brand you can be paid in naira or dollars on sponsored posts.
5. Media Licensing
Media licensing is the act of granting permission to brands to use your content (Video) for promotion. Media licensing can be a reliable source of income for a TikTok creator. However, this opportunity does not come every day. You do not need to have plenty of followers on TikTok to make money from media licensing. All you need is to promote and review different products or items regularly.
6. Use TikTok Creator Fund
To make money with the creator's fund on TikTok there are many qualifications or requirements you need to pass. This qualification is just like the one on YouTube but a bit higher. To make money in Nigeria in dollars using the creator fund, here are the requirements.
You need to:
1. Be 18 years old
2. Have 10,000 followers
3. Have 100,000 video views in the last 30 days.
4. Publish original videos according to TikTok rules and guidelines.
You can see that this way of making money on TikTok takes time. Due to this, we will not call it a quick way to make money on TikTok however, it is a long time investment you should consider. As long as you continue to create content around what you love doing you will get to this monetization sooner than you expect.
The creator's fund is the major way TikTok pays many African creators. When you get to the threshold you will be able to withdraw your money.
7. Ask for Donations or Contributions
Although this might look awkward to you. It is also another way you can make money on TikTok in Nigeria. Many people think it is degrading or demeaning to ask for donations from TikTok users, especially their followers but this is not true. I know popular TikTokers that ask for donations on TikTok.
Many of them use PayPal and other types of online payment platforms to receive payments from their followers. To be able to ask for donations as a content creator you must have a reasonable excuse. An example is a TikToker who shares videos about traveling the world.
You can ask for donations from your followers to travel to more far places you have never been before to deliver them more content and you will get support. Your followers will contribute money for you because they want you to continue to upload videos.
8. TikTok Account Manager
Another way you can make money fast on TikTok is to become an account manager for busy content creators. This creator management service ranges. You can either be a recognized agent to a TikTok creator on behalf of brands or simply manage TikTok accounts generally. As a TikTok account manager, you can make money in dollars or naira.
It depends on which part of the world the owner of the TikTok account you manage resides. Read this guide on how to become a TikTok manager in Nigeria.
9. Edit TikTok Videos
Do you know you can make money on TikTok in Nigeria as a video editor? Yes, since TikTok is about sharing interesting short videos you can help busy tiktok creators to edit their videos. Although every TikTok creator has a specific way they want their TikTok videos to look, you can edit their videos the way they want it and if possible add more professionalism to it.
To become a video editor on TikTok you need a phone with a huge memory to be able to download videos online and send them after editing. You also need to learn how to edit videos professionally if you are really serious about making money from the skill. Being a video editor is one of the fastest ways to make money on TikTok.
10. Likes and Comments
Just like any other social media TikTok also thrives with likes and comments. For this reason, TikTok creators need their videos to be liked and commented on. You can make money on TikTok by liking and commenting on different videos of creators.
Although it is difficult to be able to tell how much you can earn through liking and commenting on videos, this method of making money on TikTok still goes a long way especially if you have enough time on your hands and like watching videos.
Conclusion
Day by day TikTok keeps growing. The short video platform has continued to get attention worldwide by attracting billions of followers and you can start making money from it today before so many other Nigerians start crowding the platform for online jobs.
In summary, you can make money on TikTok in Nigeria by selling merchandise, affiliate marketing, buying and selling TikTok accounts, sponsored posts, media licensing, TikTok creator fund, donations or contributions, creating a Patreon account, freelancing, and more.
Recommended: