Best Online Jobs in Nigeria for Students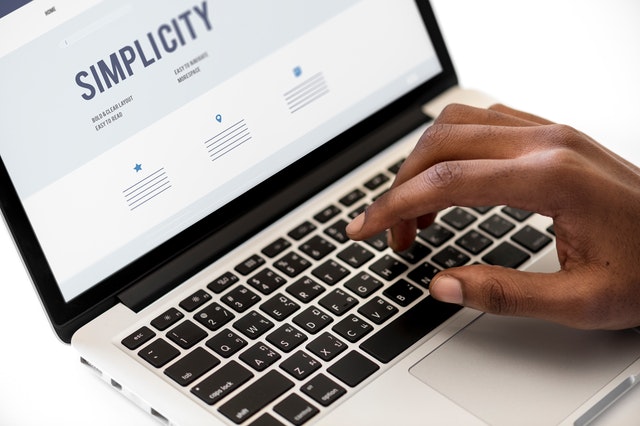 Are you a student in Nigeria? You are looking for online jobs that you can do from home or campus? Read this article to the end. In this article, we will be looking at the best online jobs in Nigeria students or youths can start to make money. It's no longer news that it is extremely hard to live in Nigeria now. The poverty rate and the high rate of unemployment has brought our country down to its knee.
Even inflation in terms of food prices is at its climax. The increase in food prices has gone from worse to worst coupled with the crisis in our food planting states. Fathers are now losing their jobs due to the fact that companies can no longer pay them. Even those working for the government are being owed salaries and those that have retired can't rely on pension.
Entrepreneurship in Nigeria
Social amenities like power (light), good roads, and pipe-borne water are not encouraging these small businesses to grow (isn't it worse if barbing salons in Nigeria spend half of their profit on fueling their generators). Manufacturing companies are the worst. Their cost of production has skyrocketed and what they now produce for Nigerian consumers has shrunk to baby size.
And to cap it all the people we voted for say we are lazy Nigerian youths. Anyways, it's not hard to read between the lines. Till today, there's still a serious battle on whether it is truly the unavailability of infrastructure that is causing Nigerian youths not to create businesses or whether it's just that we are lazy and are only bothered about today's food.
But seriously I have met hardworking Nigerians, youths who have almost gotten their brains fried all in the name of finding permanent solutions to Nigeria's problem. These youths just have never a give-up attitude that sometimes makes me think if they are really from this world or if they are just angels.
I'm very sure you're very tired of the unemployment rate in Nigeria and you just want something that can make you money as a student that's why you are reading this article now. Well, better late than never even though what I am about to share with you now. I wished I knew them long ago when I was 19 or 20 and there was internet abundant internet.
Probably I will have been a millionaire now. Just maybe… So, first, before we go into these online jobs available in Nigeria that young students can go into, let's go into what we'll be needing to be able to do these online jobs.
Tools Needed to Start Online Jobs in Nigeria
Here are the tools you need to start an online job in Nigeria as a student.
A. Smart Phone
Yeah, this is a major tool you need to jet a job online in Nigeria. You'll basically need a smartphone because you'll need a phone that can do many things at once. A phone that can send emails, read blogs, apply for jobs, browse social media, and so on. Another reason you'll need a smartphone is the duration you'll get in terms of battery life. Although this can also depend on the brand of phone you buy and its specs.
B. Internet
Let us face it. How can you look for a job online in Nigeria as a student without Internet? Like one of my friends will say "a phone without internet is like eating white rice without stew and a lump of big meat". Truth be told, he's absolutely right here. Asides from the fact that you'll need a smartphone, you also need the internet.
Now, the fact that I said you'll need internet on your phone doesn't mean you should go with any mobile network. We all know how funny mobile networks can be in Nigeria and we know the ones that always have issues. It's best for you to make your findings first before you choose the network that will provide you with internet but also know this, the quality of the network on your phone entirely depends entirely on where you stay in Nigeria.
C. Power Bank
This is not compulsory if you have a constant power supply in your area or your school but for those of us whose light is not constant, you'll need to get a power bank of at least 6600mAh to boost your phone at least till the power comes. This option will help you more on the go especially when it comes to customers reaching you.
D. Reliable Laptop
This is not also important except if of cus the kind of job you're going to be doing online demands the use of a laptop. You'll understand what I mean by this as we go on in this post.
Please don't forget I said you need a laptop with good battery life. You don't want to be like a customer friend of mine who losses work on his system when power holding takes the light. OK, let me stop at this because you might not really connect with this until it happens to you.
E. Wisdom & Patience
This point is my last point because it's the baba of it all (the most important). I said this because even if you have 15 laptops, 5 smartphones, and a 7g network on your phone and you don't have wisdom combined with patience on this journey, you will lose it all. And I guess you know what all that means, waste of resources and waste of time.
One thing I've noticed among us youths in general in Nigeria is we are no longer intrigued by wisdom. It's like our brain has been whipped with bleach. What we are now bothered about or should I say what most of us are now bothered about is who Davido is currently dating and the last baby mama Wizkid had. Don't get me wrong here, I'm not saying Nigerian youths are lazy, I'm just saying we no longer seek wisdom and patience like before.
This thing I'm talking about now has spread to almost all industries youths are involved in. You read some Nigerian blogs and all you see is plagiarism or a below-standard article. What about art? It's also easy to spot laziness and impatience there except for a few.
Please if you know you really want to last on these online jobs I'm about to introduce to you, you need wisdom. Successful people sort wisdom first above every other thing that's why they are where they are today.
What about patience? Do not give up easily even if you've been trying and all efforts have not paid. Push harder, think harder, work harder, and seek professional advice if you're on the journey of giving up. Enough said… Now, let's go into it right away.
Best Online Jobs in Nigeria for Students
Here are the best online jobs you can find in Nigeria as a student.
1. Website Editor
This is one of the top best online jobs in Nigeria for students. Are you an avid reader? Do you like to write short articles for local schools? Are you familiar with Sentences and the way they should be constructed? This is for you.
Now, since this is your first time doing this job online I will advise you to read up on how to edit a blog post online just to fine-tune your editing skills before you jump right into it. It's also good to start with small blogs as a layer. This is like training on the job before finally starting.
Do this and then when you're finally done you will not need to dig around the internet before customers start looking for you. Check out our article on how to make money as a content writer in Nigeria.
2. Freelance Writer
This is another top online job in Nigeria for students that want to start making money. This is quite different from a blog post editor. Although I have seen students do the 2 side by side, I will say you stick with one especially if you're just starting out.
Who is a Freelance Writer?
A freelance writer is a writer who writes for anyone, publishing companies, blogs, and individuals with the sole purpose of getting a reward either monetary or a favor. So if you're an excellent writer. This is for you. And please do not forget to read up online on the latest info on being a powerful freelance writer so you can sound fresh and stand out from the rest. Read our article on how to make money on Fiverr in Nigeria.
3. Web Designer
I must say here that this particular online job needs hands-on experience especially if you live in Nigeria. So you just have to learn the coding of HTML, CSS before you can start. You can learn how to do this by googling some videos on how to code. Also, you'll need to start a demo WordPress and blogger blog to practice out what you've learned.
Do you see? This is why I said you need patience on these jobs. Read on our post how to become a web developer in Nigeria.
4. C.V Developer/Constructor
Becoming a c.v developer is another best online job in Nigeria for students. This will work perfectly for you if you have been doing it offline before coming online. You see one of the things people are lazy about these days is to sit down and type. Especially typing something and putting it in a unique manner. All you need to do here is to advertise yourself on social media and offer to construct C.V. for friends at an unbeatable price.
If you do this well, they will introduce your specialty to their friends and the circle keeps going. Please, I will advise here that you really know your gut about this particular online job. You won't want people sending you DMs that will gun you down all in the name of they lose a job due to your negligence. You don't want that!
5. Social Media Manager
This online job is the simplest in Nigeria for students and the most common of it all and the most amazing thing is you do not need any experience to do it. In this online job, all you have to do is manage your employer's social media accounts and increase its followers.
Although the demand for this particular online job varies, some want you to just manage their accounts while others want you to increase their followers; it all leads to the same thing. You just need to know what the customer wants and deliver and you will be paid handsomely if the online job is well done. By the way, it's also possible that you don't know how to do this.
Please do not feel like Johnny just comes, just Google how to do it and follow every tip to the core. Then practice with your social media accounts before starting out. Read our article on how to become a social media manager in Nigeria.
6. Graphic Designer for Blogs
And last but not least online job in Nigeria for students is being a graphic designer. This online job is sellable on the internet because most blogs take branding seriously. If you do not know how to start but you have the passion, you can watch some tutorials on the internet and practice. Don't forget practice does it! Practice, practice, practice, and be persistent.
Conclusion
Truly Nigeria is hard but there are jobs out there. You just need to search for them and learn how to do them before starting out and before you know it you will start making money that can take care of your education and even provide your needs and wants.
Please share this post with your friends especially those you feel have given up on finding a job as an undergraduate. Thanks! He will thank you in the long run for this. If you have enjoyed this post you'll certainly enjoy these posts too:
Recommended: