How to Make Money on Fiverr in Nigeria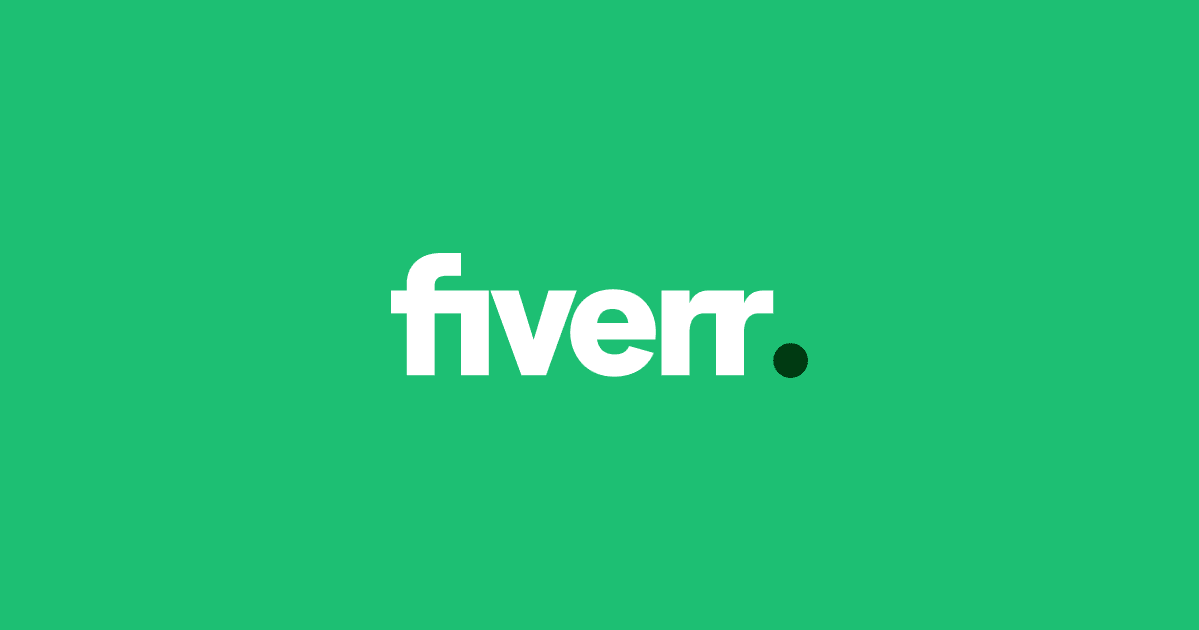 One of the best ways to make money online in Nigeria is to work on Fiverr and get paid in dollars. I can testify to this because I have many friends that are currently cashing out despite the current economic conditions in Nigeria.
You too can start making money on Fiverr despite the fact that you are new to Fiverr. In today's article, I will be sharing with you many ways on how you can make money on Fiverr in Nigeria.
What is Fiverr?
Fiverr is an Israeli online marketplace used for freelance services. Fiverr is used to pay listings and apply for small jobs or gigs online. Jobs listed on the Fiverr platform are diverse and they range from graphic designing, web designing, photo editing, and more. Fiverr is mostly used by freelancers – people that want to be independent and do not want to work for anybody, people, or companies. They want to cut off middlemen.
Why You Should Work on Fiverr?
There are so many benefits you will get when it comes to making money on Fiverr in Nigeria. One of the benefits I mentioned was the fact that you will make money in dollars. Another benefit of making money on Fiverr is the fact that the work there is flexible. For example, since it is online you can work from anywhere in Nigeria even outside Nigeria.
Exposure is another advantage of working on Fiverr. Since the platform is a foreign website it exposes you to the world enabling you to meet different people from different parts of the world and the jobs they want.
What is Needed to Work on Fiverr?
There are requirements you need to meet up with before you can start making money on Fiverr in Nigeria. They are:
1. Lucrative Skills
The most important thing you need to make money on Fiverr is a lucrative ICT/digital skill(s). An ICT skill or digital skill is a tech skill that can be done with the aid of a computer. There are digital skills and there are lucrative digital skills – skills that are high in demand. You need a lucrative skill that you can make money with.
2. Internet Subscription
You need a good internet subscription too. This will help you access Fiverr anytime you wish and it helps know when you are hired for a particular job by a client.
3. Laptop
There have been arguments as to whether you really need a laptop to work on Fiverr and make money. I will say you need a laptop as professional ICT skills can only be executed using a computer. Check out our article on how to make money with your laptop in Nigeria just in case you want to know other ways you can make money with your laptop.
4. Capital
Capital is also needed especially if you do not have any of the things I mentioned above. Capital will be used to buy them and if you do not have a skill your capital will help you learn a skill.
How to Sign Up on Fiverr
To create an account on Fiverr here is the process.
1. On Fiverr's homepage click join.
2. Enter your email address and click continue.
3. Choose a username.
4. Choose your password and click join
5. After passing all these steps you are now registered on Fiverr.
6. Log in to your email and click to activate your account.
How to Receive Payment from Fiverr in Nigeria
Fiverr pays in dollars and because Nigeria currency is not in dollars many think they might have a problem receiving payment from Fiverr. There are different ways you can receive money from Fiverr. You can receive money with your domiciliary account, PayPal account, or Fiverr revenue card.
However, the most common way many Nigerians working on Fiverr receive money is through their Payoneer account and then from there transfer their money to their naira account. But recently, there have been some issues with the rate at which Payoneer exchanges its dollar to naira. For this reason, many Nigerians are now opening aboki (Grey) accounts also known as Grey to convert their dollars to naira before transferring their money into their local bank account.
How to Make Money on Fiverr in Nigeria
There have been many questions as to whether you can make money on Fiverr without skills. I will like to say for now asides from the affiliate program of Fiverr there is no other way you can make money on Fiverr without having a skill.
1. Content Writing/Editing
One of the best ways you can earn money fast on Fiverr is through writing or editing. You can be hired as a freelancer to write content for blogs or edit content. You can even become an editor editing books for writers on Fiverr. You can charge hourly rates or a one-off payment to edit a book.
The best part about becoming a content writer or editor is that the skill is easy to learn. You can learn to be a content writer within 2 weeks either through a paid course or simply by watching videos on YouTube then start as a beginner on Fiverr and move up from there.
How much you are paid on Fiverr as a content writer depends on your professional level, experience, and how much an employer on Fiverr is willing to pay you. Read our guide on how to make money as a content writer in Nigeria.
2. Copywriting
Copywriting is another quick way you can make money on Fiverr in Nigeria. Copywriting is a digital skill that is easy to learn and you can learn it within 2 – 4 weeks of intense watching of videos and practice. There are many individuals and organizations looking for good copywriters that can write the perfect sales copy for them.
You can make money on Fiverr by offering this help to them. How much you are paid as a copywriter on Fiverr depends on many factors. It depends on your level of Fiverr, professionalism at work, and how much employers are willing to pay you.
3. Graphic Designing
When one of the best things about graphic designing skills is that you can learn the skill within 2 – 3 weeks in Nigeria and start making money from it on Fiverr in Nigeria. With graphic designing skills, you can quit your regular 9 – 5 in Nigeria and freely join freelancing on Fiverr. Graphic design has many levels.
Professional graphic designers are paid more than beginner graphic designers on Fiverr and anywhere. Read our article on how to become a graphic designer in Nigeria.
4. Web Development
Web designing is another high-demand job on Fiverr. The skill can make you fast money and it is easy to learn. Since many individuals and organizations use WordPress and it is not difficult to build WordPress websites you can learn how to build websites freely on YouTube or take a paid course to get certified as a website developer on Fiverr. Read our guide on how to become a web developer in Nigeria.
5. Digital Marketing
Digital marketing is not hard to learn but it takes a longer period to understand. But after learning and you are good you can immediately start using the digital skill to start making money on Fiverr in Nigeria. Digital marketing is highly in demand all over the world especially because of small businesses that want to market their businesses online.
6. Social Media Manager
You do not need to learn much to become a successful social media manager. With social media managing skills, you can land good jobs on Fiverr and get paid. The job of a social media manager is to manage individuals' and corporate organizations' social media accounts by responding to comments, and questions, making content around a specific thing, and increasing the followers of their clients. You can also be paid to just increase the following of a particular client to a certain number.
7. Video Editing
Video editing is lucrative and it can earn you some money on Fiverr as a Nigerian. To start making money on Fiverr with video editing you need to first learn how to edit videos. When you are done doing this you can sign up on Fiverr. And start making money editing videos. To become a successful video editor you need to learn how to edit videos and market yourself.
8. SEO Expertise
Do you know about SEO or you are an SEO expert? You understand and know how to make websites and blogs appear on search engines, especially on Google, you can make money as an SEO expert on Fiverr in Nigeria. How much you are paid as an SEO expert on Fiverr depends on how well you are able to satisfy your customers.
If you are fast with your task and you are able to meet up with deadlines your recognition will increase rapidly on Fiverr which will also increase how much you are paid for your service.
9. Facebook Ads
Despite the fact it is not hard to create Facebook target ads, many individuals still go to Fiverr to look for professionals that can help them. You can learn how to create Facebook ads and start making money on Fiverr in Nigeria as soon as possible. Read our guide on how to advertise your business on Facebook in Nigeria.
10. Instagram Ads
Instagram is just like any other social media and many individuals and businesses will love to create ads on it to meet their sales target but they do not know how to go about it. You can learn how to create ads that target your client's customers and get paid for them. Many Fiverr workers are cashing out with just this skill and you too. Read our article on How to promote your business on Instagram in Nigeria.
Conclusion
The reason why it looks like everyone from Fiverr is from Nigeria is because of how easy it is for Nigerians to get freelancing jobs there. You too can start making money on Fiverr today either with their affiliate programs or by learning a skill. You need to take your time as regards making big money at once.
Recommended: