How to Start Digital Marketing in Nigeria: Simple Tips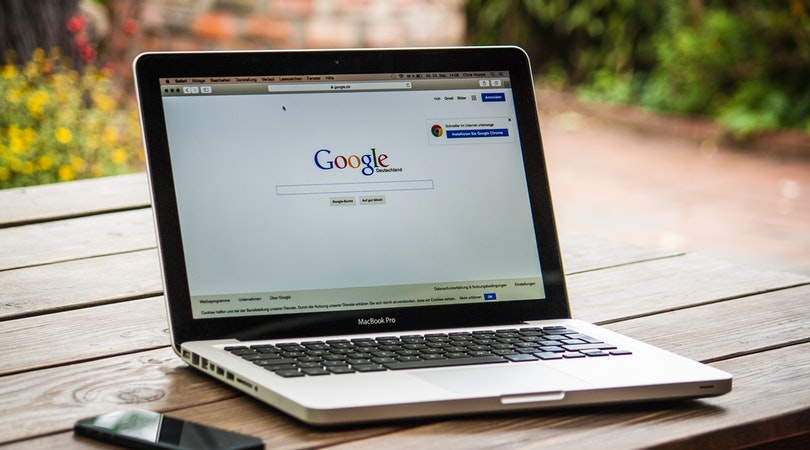 Are you thinking of starting a digital marketing business or do you want to become a digital marketer in Nigeria? Read this article to the end. In this article, I will be giving you a step-by-step guide on how to can start a digital marketing agency with no experience, how much you can earn as a digital marketer in Nigeria, and more.
What is Digital Marketing?
For easy understanding, digital marketing can be split into two 'digital' and 'marketing'. Digital means anything that is computerized with the use of computers and the internet while marketing means the act of promoting and selling products or services. Marketing also means market research and advertisement. So what really is digital marketing? Digital marketing simply means the act of promoting and selling products and services online.
This could be through social media, blogs, and others. To become a digital marketer you need just three things. You need a computer (a phone or a laptop), internet, and digital marketing skills. Digital marketing is a profitable business for those that are ready to work from home. Or single mothers that want to make money easily because, with a digital marketing business, you do not need an office to become a digital marketer.
How Much Do Nigerian Digital Marketers Earn?
How much digital marketers earn in Nigeria depends on so many factors. It depends on the experience they have, how long they have been doing digital marketing, and the kind of contract they seal. However, as a digital marketer in Nigeria, you can make from ₦50,000 – ₦200,000 monthly. How much you make also depends on whether you work for a digital marketing agency or you are a freelancer. You can click here to know the top 10 ways digital marketers make money in Nigeria.
How to Start Digital Marketing Business in Nigeria
Here are steps to start a digital marketing business in Nigeria.
1. Get all Equipment Needed
There are must-have tools you need to become a digital marketer or start a digital marketing business. I mentioned these tools earlier. You need to get these tools. Depending on how much you can afford you can also buy laptop asides from the smartphone you have. Using a laptop makes you look more professional but when you are not close to your laptop or the laptop is not available you can now use your phone.
As a digital marketer, you must always be online. This means that your data subscription must not finish or expire. Customers must be able to reach you anytime they desire. Internet is the lifeline of a digital marketer.
2. Acquire Digital Marketing Skills
After getting the necessary tools need to start a digital marketing business, the next step will be to acquire digital marketing skills. You can learn the skill online using some materials learn from digital marketing blogs or you can watch some free digital marketing videos on YouTube. Acquiring digital marketing skills is very easy these days because everything you need is online.
But asides from this, if you feel you want to learn from the best digital marketing agencies in Nigeria you can visit their sites to register and take it up from there. You can learn digital marketing from local agencies online or you can visit their offices to learn. Both of these choices are available to you.
Topics you will be taught when you are learning digital marketing in Nigeria are:
A. Digital marketing analytics
B. Search engine optimization (SEO)
C. Social media marketing
E. Photo Editing
All these topics are important. None is more important than the order so you need to take your time and learn all.
3. Learn and Develop Your Skills
Practicing is important in whatever you learn so you do not need to wait too long before you practice everything you have been thought by your digital marketing agency. What you learn online is also important and you need to put them into play the moment you learn them. When you practice each time you learn it gives you the ability to understand it better and faster.
So you need to practice regularly. You also need to practice when you are done with your digital marketing program and you are certified. Remember the more your practice regularly the more you will be able to update yourself in the current digital marketing world and adapt to new changes or new methods of digital marketing.
4. Register your Business Name
Registration of your digital marketing agency is very important especially if you want to have a physical center where you want to train children and adults. The first step to registering your digital marketing agency is to get a unique name. This name will make you stand out from the rest. Asides from getting the business name, there are other things you need to get for your business registration with the Corporate Affairs Commission (CAC).
You need a physical address you can be traced to, a passport, a utility bill, and more. During the registration of your business, you need to also consider if you want to operate fully online or you want to operate fully offline or you want to operate both online and offline. This decision will help you manage your expenses and manage your tax.
For example, it is very easy to operate online because you will not need to rent your offices since you can work from home. Read our article on how to register your business name in Nigeria for the perfect guide.
5. Build an Online Presence
Whether you are operating fully online or not you need an online presence for your digital marketing agency. You need a profile website or a full website where customers can easily locate you and social media account where you can share your ideas. If you can build this WordPress website yourself and you should but if you cannot you will need to hire a website developer to build it for you from scratch.
With a professional website and all necessary social media accounts, you can run ads linking your profiles or website as a landing page. Having social media accounts is important but you need to also consider increasing your followers as time goes by. This makes your potential customers take you seriously.
6. Start Sealing Deals with Clients
As a digital marketer, you can just sit down every day and expect customers to come to notice or recognize you and give you a contract. You need to be up and doing. Try everything you can do to attract customers and to promote their goods and services with you. As a beginner, if you can partner with other digital marketing agencies to aid your search for customers.
Do not forget what you really need as a starter in the digital marketing business is experience, not real money. If you can gather your experience as time goes by you will start getting huge contracts. Asides from the online promotion you can also visit businesses around you telling them what you do and how you can drive in more customers for them by creating ads.
Conclusion
Digital marketing is a lucrative business in Nigeria. It is one of the businesses that does not require many expenses to run because it can be run from anywhere. The business also gives you independence and freedom. It is a good business idea for students and stay-at-home mums in Nigeria.
Recommended: