How to Make Money on Twitter (X) in Nigeria: 10 Ways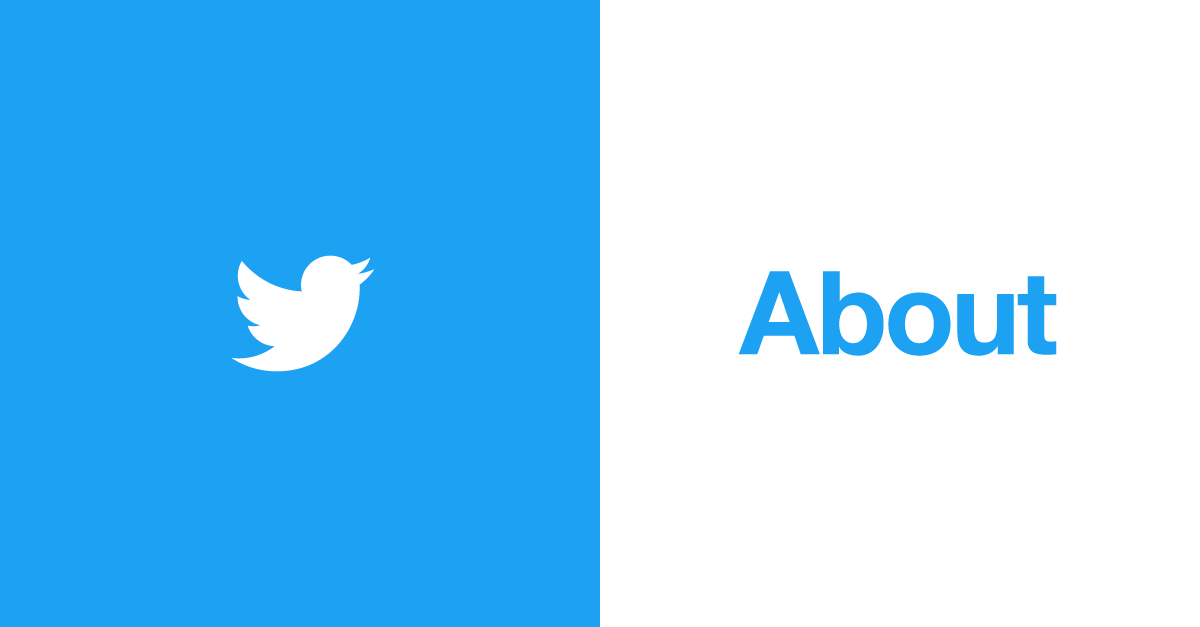 In one of my articles, we wrote an article on how to make money from WhatsApp, and in that article, we promised that we will also write on how to make money from Twitter also known as X so, here is it today. We all know Twitter has been around for a long time now and also almost everybody is on Twitter. In fact, big brands are more active on Twitter (X) than any other social media you can think of combined.
Facebook still has its strengths when it comes to building a direct bond with friends and brands but Twitter still beats Facebook all around in terms of reach. X allows you to follow anyone you choose to follow as long as you have an interest in that person or brand but Facebook does not allow such. You can only follow through pages.
And although recently they have added followers to individual accounts, this does not still make a lot of sense like X. This is why making money from Twitter in Nigeria has lots more advantages than Facebook and even Instagram. Although each has its separate strengths and these strengths make them stand out from each other. Now, that we have about the differences between Twitter,  Facebook, and Instagram.
Let us talk about what you need to have first before you can start making money from your Twitter account. Here, we are talking about the number of followers you need to have first before you make money on X.
Why is Twitter (X) Good for Making Money?
We have discussed some of this earlier but I feel I should go in deeper on this (why Twitter is the best social media app in terms of making money in Nigeria). In case you don't know Twitter is one of the oldest social apps. It's older than Facebook and Instagram combined. Aside from this, Twitter has the highest number of users all over the world.
Imagine you have a Twitter account that people follow all over the continent. You having followers from Asia, North America, Africa, and so on. This can help you to charge high prices when it is time to promote brands maybe goods and services on your Twitter as more reach. Sometimes, having the world follow you is better than having just Nigerians following you.
Followers You Need to Make Money on Twitter (X)
It all depends on what you're doing and how you're doing it. I know some Nigerian Twitter accounts that don't have more than 3,000 followers that are making money day in and day out from Twitter and I know Twitter accounts that have more than 10,000 followers and still not making enough money. The reason I feel is this, It all depends on personal branding, and the persona you create on your Twitter page. From your profile pic to your username to your bio to what you tweet about.
All these play a significant role in how you attract followers and how you attract brands that want promotion on your page. So as regards how many followers you need to start making money on Twitter I'm not going to tell you that you need certain followers before you can make money all I can tell you is that you package your profile well as it is all about branding. Also, it is not about popularity.
You do not need to be popular to create a good following on Twitter, you just need to be creative by being lively or funny in your tweets or simply tweet about things people want to talk about – pressing things.
Top 10 Ways to Make Money on Twitter (X) in Nigeria
What are the ways you can make money on Twitter in Nigeria? Here are the ways.
1. Sponsored Tweets
There are many companies, businesses, and individuals now that are looking for you to help them promote their brands on Twitter and these brands can pay you little to something big to achieve this depending on how well you can package yourself and how well you can bargain. All you just have to do is to posts tweets to promote them.
Talk about something interesting and fascinating about their brands and add a link or phone number to the bottom of your tweets that will take your followers to the brands' page. This method of making money on Twitter should not be looked down upon because we have known celebrities who have made millions of naira and thousands of dollars from this. Also, bloggers like sisiyemmie.com and naijasinglegirl.com use this as their side hustles.
To activate this on your Twitter account, go to Sponsored Tweets to open an account and to see how much you can make from this method depending on the number of followers you have. The website will also go the extra mile for you by nominating brands you should work with And that will help you make more money. And if you're not interested in registering due to personal reasons it is still OK.
You will just have to connect with these brands personally on Twitter and tell them what you do and everything goes from there. As time goes by your Twitter account will even speak for itself, brands will approach you themselves.
2. Sell your Products or Services
Another way you can make money on Twitter in Nigeria is by selling your own products and services. All you have to do here is to advertise what you sell on your timeline and continue making a buzz about it until your followers start asking for info on the products and buying actually the products. If you're good at doing this – convincing people to buy from you, you will make thousands of money and if possible millions as time goes by.
For those of us who are new to this, the best product I can advise you to go into to sell here is information products. Just in case you don't know what information product is you can click the link below to read more on this Information Marketing Business: How to Build Wealth Informing People But then again if you are not into this if this is not your passion you can go into whatever you feel like. The most important thing is to have something to sell to the Twitter community.
3. Become a X Official Partner
This is when you join Twitter by registering and working with them to solve customer-related issues. Twitter is a company just like any other company in the world and as a company as big as that you can never have enough staff because it is a growing community – it grows every day. So they need you especially people from different countries to help them out.
And although Twitter's terms and conditions vary from time to time you can still join their team easily that is if you meet up with their terms. However, the Nigerians most qualified for these applications are those who are tech-inclined as this is what I heard. As regards payment on this way of making money on Twitter, I can not give you the specific amount you will be paid on a regular basis as this varies on the work given to do and how hectic it is.
But I can assure you you will make good money if you know what you are doing. And another benefit of becoming a Twitter official partner is flexibility. You have been able to work from anywhere in the world. So if you nail this type of job you can say bye to your regular 9 – 5.
4. Drive Traffic to Blogs or YouTube Channels
If you have a blog or a YouTube channel and you have monetized it this is another way you can make money on Twitter. All you have to do to achieve this is to tweet links of interesting articles or videos you have made that you feel people will like. And will be tempted to read or watch, once they click through to watch your YouTube videos or read your article on your blog you will be making more money.
And if you do not have a blog or YouTube videos of your own to share on your timeline you can still make money by sharing other bloggers or YouTubers materials. You just need to charge them well to do this for them. Depending on the blogger or YouTuber and how many followers you have you can make a minimum of 5k – 20k per the tweet you share with a link. And as time goes by you can charge more. The honor is up to you.
5. Become a Social Media Manager
You can also make money from Twitter in Nigeria by becoming a social media manager for companies, businesses, or celebrities. You can do this locally or go to UpWork.com to register and do it internationally – for brands outside Nigeria to be paid in dollars. In becoming a social media manager all you have to do is represent brands' Twitter as the owners of the accounts don't have time.
The job specification here is you tweeting per day, responding to complaints, booking appointments, increasing followership, and so on. Social media manager jobs can also be done from anywhere in the world as long as you have a phone and internet. It is a good job that can make money for you easily but it is also delicate in the sense that you have to be careful of what you tweet and how you respond to complaints.
For being a social media manager in Nigeria you can be paid an average of 20k – 50k per month depending on how well you can bargain for being an international social media manager I can not give you a specific amount but I can assure you that you will be paid handsomely. Read our guide on how to become a social media influencer in Nigeria for more guidance on this.
6. Work for X
Earlier I talked about becoming an official Twitter partner if you are a techy person but for this, you do not have to be techy to make money. All you have to do here is to register and hopefully, if you are employed you will be assigned a position to work on.
This might be to carry out surveys in your country on Twitter's behalf or to share ideas you feel Nigerians want to see on Twitter with the Twitter company and you are done with this you get paid in dollars. Just make sure when you get this job do it to Twitter's satisfaction and you might gradually move up the ladder in the company.
Also, make sure you follow the terms and conditions of employment when you're giving the job as this goes a long in increasing your chances. To register you can apply here and start making money on Twitter as soon as possible.
7. Buy and Sell Twitter (X) Accounts
Yes, just like buying and selling domains or Facebook groups, you can also go into buying and selling Twitter accounts to make money on Twitter. There are people who are into this also, what they do is to open a Twitter account.
After doing this they start building followers from scratch, and after they are able to build the followership of this account to a significant number they go to websites like PlayerUp and Viral Accounts to sell the accounts to buyers who need a Twitter account with high followership.
Although it depends on the number of followers you have on these Twitter accounts you can sell a Twitter account for as low as $4000 – $15000. And if you don't want to go into buying and selling Twitter accounts, you can simply sell your own Twitter account on those platforms.
8. Use Pay Per Click Network (PPC)
I explained using Pay Per Click Network on how to make money on WhatsApp article but I feel you can also use Pay Per Click to make money on Twitter too. All you have to do here is to first register with websites like Viral9 and SharePOP. After registering with these websites, you can start sharing links on Twitter and when your followers click these links you will make money.
You should consider this way of making money if you really want to make money on Twitter without stress.
9. Start Affiliate Marketing
Another way you also make money from Twitter is through affiliate marketing. Affiliate marketing is you making money by introducing other people's or company's products to your followers on Twitter. If you tweet links to these products and any of your followers click these links to buy a product you pay money as a reward.
The links you tweet and the products you share all depend on your brand and what you talk about on Twitter. If your Twitter timeline is all about games, you should promote affiliate links on games on your timeline. For more tips on making money from affiliate marketing, you need to read how to start affiliate marketing on Twitter.
Here are some websites to register on for affiliate programs:
Go ahead and register with anyone of your choice. The last and final way to make money on Twitter is through short links. Read our article for more guidance on how to become an affiliate marketer in Nigeria.
10. Shorts Links
You can also make money on Twitter by sharing short links but before you do this, copy any link you want to share and go to websites like ADF or OUO to shorten your link. Then after doing this, you can now share on Twitter. When any of your followers click these links it will show them an ad before redirecting them to another page. This is what will make money for you.
I have fallen for this before and I'm sure the person that owned that link made good money off me. You should use this method of making money on Twitter if you like sharing news, gist, and gossip with people.
How to Grow Twitter (X) Followers to Make Money
Here are 4 tips to grow your followers on your Twitter account especially if you're just starting out.
A. Reduce the People you Follow
I was watching a video on YouTube recently and in that video, Vusi Thembekwayo was giving advice to a young entrepreneur who wanted to grow his followers from 2000+ to about 10000+ and the first thing he said in that video was that he should reduce his followers to create a WOW impression on his page. And I could not agree with him less.
I too have noticed that I'm not always impressed with Twitter accounts that have small followers but are following a bigger number of people – for example, a Twitter account having 589 followers and following 1767. Accounts like these are not naturally attractive and do not create a positive vibe for people who might want to follow you.
So this has made me make some changes to my Twitter account even though I have a minute followership. I have reduced those I'm following to the barest minimum and continued doing this until there's a huge difference between those I follow and those who follow me. You should consider doing this too if you really want to grow followers on Twitter.
B. Tweet at Specific Times
I have also noticed this to be a powerful tool since the time I discovered it. People tend to respond, love, or retweet your tweets if you post them at the right time – at times when they will have time to read them. Posting or tweeting on days like Monday or Tuesday in the mornings does not make sense (except of cus you are already popular on Twitter) because people are very busy at this time.
What is on everybody's mind is work and plans for the new week. So it is always good to tweet preferably Thursdays from Thursdays to Sundays to get more engagements and followers.
C. Use Popular Hashtags
Yes, hashtags are not the new hack to reach more people with your tweets and also make your tweets evergreen. If you are familiar with SEO (SEARCH ENGINE OPTIMIZATION) for websites hashtags will not be difficult for you to understand because hashtags are just like SEO. To start this, look for trending #tags on Twitter and make good comments using this hashtag anyone that searches for the hashtag in the future will see your tweet.
And if this person is impressed with your tweet, this person can follow you for life – be your following for life. One of the hashtags I will never forget in a hurry was #blacklivesmatter. It created a lot of buzz when it was created and it earned some people a few followers including me.
D. Retweets Interesting Tweets
It is also good to let your followers and other people know that you're not selfish by retweeting other interesting tweets of people you don't really know. This method increases your followership organically as time goes by on Twitter.
Conclusion
All in all, there are massive opportunities out there when it comes to making money online you just have to open your eyes and be willing to learn. Rome was not built in a day. Work on these methods I have shared with you and if you need to understand these methods deeper you can do more research on them individually and as time goes by you will thank God you read this article on our blog. Peace!
Recommended: