How to Create a Personal Brand Online in Nigeria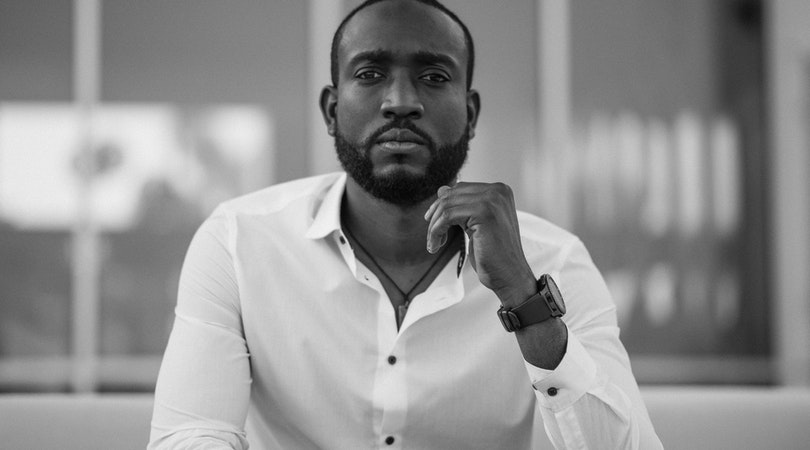 In this article, you will learn how to build a personal brand online in Nigeria. So many Nigerians have gotten it wrong when it comes to personal branding in Nigeria. They think personal branding is mainly about the way you dress, the car you own, and the kind of house you live in. Don't get me wrong, I'm not saying all these are not part of branding, they are but when it comes to personal branding it goes way deeper than what people see about you outside.
To test this now, call any of your friends immediately on the phone and ask them what they think about you when it comes to personal branding, or rather the simplest way to ask them is to ask them what they think makes you stand out from their other friends.
I bet you many of them may not be able to answer you because they are not educated on what personal branding is and those that know what personal branding truly is will tell you things you find weird. Yes, because they may tell you things they see based on your character and behavior and not even go to the things you wear (fashion).
This is why I said personal branding goes way deeper than what most of us perceive it to be. I wish it was not true but it is. Another way you may look at this is the just-ended Game of Thrones. If I ask you to mention 5 characters in the seasonal movie and what you like about them. I am sure you will not tell me about what they wear rather you will tell me about their roles in the movie.
The way they talked and the way they behaved and all this is true because that is their persona, that is their personal branding. So today I want to share with you guys the top ways you can build your personal brand in Nigeria especially through the use of social media (because we all know social media is the in-thing now when it comes to gaining ground now in Nigeria and being popular).
Are you interested in branding? Do you want to build your persona in Nigeria? Do you want people to have good compliments about you in Nigeria? If so, I strongly suggest you read this article to end for it is going to blow your mind and change everything you know about branding.
What is Personal Branding?
I will have loved to give you the definition but somehow I know it's not going to help. The definition may not even explain what it's really about and if it does it might lead you astray so we'll just move on from this to the practical aspect of this topic.
Personal Brand: Why You Need to Start from Nigeria First Of cus all our dreams one day is to be recognized by the world for our gifts, talent, and skills but we have to take it one step at a time first. One of my friends will always say "Become a local champion first before aiming to be an international champion" and I can't agree less with this, especially on this topic. That is why creating a personal brand needs to start in Nigeria first.
All the internationally well-known Nigerians started locally first. Wizkid, Woke Soyinka, Eben and so much more all started in Nigeria first. Another thing you need to consider is that personal branding is not only for those in show business because I know you might be thinking this way. No! It's for everyone and it's for anyone. Anyone can build their personal brand for many reasons.
How to Build a Personal Brand in Nigeria
Here are steps on how to build a personal brand in Nigeria
1. Build your Character First
Like I said earlier it starts within you first – what do I mean by within you? Here I mean – what good things will you like to say about you? How do you behave? Are you the person that insults people? Are you rude, impolite, and selfish? If you have any of these characters that are bad you might want to change or replace them or else people will name you after your bad character.
Someone explained to me last week how another person he knows is a Terminator because to him this person is rude. You don't want people to tag you with bad names so you need to work on yourself. Don't get me wrong, I am not saying you should be perfect. You can't be perfect. We're all humans and none of us can be perfect.
Even our pastors and parents are not perfect but let's just work on our characters so that people can talk well about us. I'm sure you want something like "Oh that nice man" or "that jovial guy" when people describe you not "Oh that thief" or "Oh that rude man".
2. Comporting your Face
Whether you acknowledge this or not it will not stop me from talking about this – the way you comport your face. This is also part of personal branding. "I don't like him. He is always putting on a frowning face" said Sade when I asked her if she likes my friend. Moving on further to ask her what she thinks about my friend, in general, she went further to say "he's always looking around as if he wants to beat someone".
In fact, she exaggerated at some point saying my friend looked like a hired killer. I couldn't stop laughing even though it was something I shouldn't laugh about. Within me was thinking "This guy really needs to work on his persona" because Shade is already painting him as a bad person when she barely knows him. So the way you comport yourself is also part of personal branding.
I have once heard a co-worker of mine describe another co-worker as someone too strict whereas this is not true (at least not entirely). Asking further why he said so he said because the other co-worker is always putting on an angry face. Now, what my co-worker said about this person is through the looks outside but not moving closer to this person – he was a nice person.
3. Work on your Accent
Are you someone who talks in a harsh tone or soothing tone? You'll be branded by this. I can tell if someone I meet on the phone has a good persona or not just by talking with them for 2 minutes. If I can detect this through phone it means I can detect way more if I'm opportune to meet the person one on one. If you're in doubt about this, ask yourself how you feel when you talk to certain customer care agents on the phone.
I am sure while some make you feel at ease while discussing with them an issue you have with their company some make you feel more tense or somehow foolish. I don't know what you really want when it comes to tone of voice or the way you talk but you'll need to decide as time goes by the one you think is best soothe you.
4. Work on Body Language
This has to do with the way you carry yourself. Are you the kind of man who slouches when he sits or stands or you're the man who walks upright? Do you walk fast as if something is chasing you or you're the kind of man who likes to take his time whilst you walk? All these play important in your personal branding because it's your persona.
Men who raise their shoulders whilst walking are perceived as proud whilst men who drop their shoulders whilst walking are perceived as confident and humble men. So choose well as far as this is concerned. For more information on this read articles or books on body language so as to choose the one that works best for you. Sorry, we don't have it here.
5. The Clothes You Wear
Now that we are done with the inside let's move to the outside – the clothes we wear. Obafemi Awolowo was well known for the native cap he wore during his time that they nicknamed the cap – "fila Awolowo" meaning "the cap of Awolowo". He didn't invent the cap but the cap was named after him. Bola Tinubu (Jagaban) is also known for the cap he wears.
Fisayo Fasudo is known for his turtle neck top. All these are part of personal branding. It might not even be the clothes you wear. It might be the haircut. If you use the same haircut for quite some time people might name the haircut after you even when you didn't invent it. To brand yourself with clothing you don't need to change your wardrobe. No! It might cost you a lot of money to do that.
All you need is to add some clothes to it to brand yourself. You can decide to go for moflars on your clothes add cardigans (a specific design) or add face caps. The choice is yours. You can decide to go for bright-colored clothes instead of dark-colored clothes. This is also branding. These are my suggestions.
How to Build a Personal Brand on Social Media in Nigeria
The step-by-step guide.
1. Create a Uniform Username
I have seen so many Nigerians make this mistake even guys who call themselves professionals in one field or the other. You see them bearing, for example, Shola Adebimpe Banks on Facebook, and on Twitter they are bearing Shola Banks.
They think Shola Banks and Show Banks are the same but in simple terms, they are not, and aside from this, different usernames might confuse people about whether it's truly you or not. So the best thing here, as regards personal branding, is to go for one unique name or username for all your handles. On all my social media handles, you'll see "Ralph Bamigboye" as my name.
I did this to make people locate easily me on all social media platforms. Part of personal branding is having a unique name and uniform name for all social media handles. Also, keep in mind that your name or username should be short. You don't want a name that is twisted and long. My best suggestion is here is to "KISS" it.
KISS meaning:
K = Keep
I = It
S = Short and
S = Simple
2. Upload an Attractive and Clean Profile Pic
Now that we have sorted creating unique and simple usernames on social media the next is using an attractive and clean pic as your profile picture. Note that I mentioned an attractive and clean picture. This is because any pic you choose is useless if it doesn't have these 2 qualities. You don't want to upload a pic that people or your followers find it difficult to see clearly nor do you want a pic where you look ugly.
My best advice here is to snap or go to the studio and take some shots preferably after you just barb your hair and trim your beards. After taking many shots, you can now choose the one that stands out for you for uploads.
3. Create an Attractive Bio
A social media profile is not complete without an attractive bio. When it comes to building an attractive bio there's no one size fits all hack. All you need is to just make it attractive and interesting. Start with what you do for a living to the less important. For example:
Start from:
Motivational Speaker | Professional Consultant | Chartered Accountant | Loves Cooking
Also, keep it short. You don't want your bio to be filled with sentences that people cannot read. Like: My name is Ralph Bamigboye. I'm a professional consultant. I'm a chartered accountant. I like people if they are nice to me and I love cooking.
You don't that! You want this!
Motivational Speaker | Professional Consultant | Chartered Accountant | Beach Goer | Loves Cooking
4. What do you Upload or Post
The internet never forgets what you do whether you delete it or not. Who are you and what do posts on your page say a lot about you? Are you the type that loves to talk about politics, religion, or movies on your profile, in your status? Your followers are likely to brand you on this. Perfect examples of this: FFK – Fani Kayode, Charly Boy, Wizkid, Frank Edwards, Reno Omokri, and so on.
You'll know some of these guys well due to them being tagged on something they say. So be careful what you say (topics you talk about) and what pics you upload on the internet as these things can be branded to you. If you talk about intimacy your followers will tag you as someone who loves intimacy. Like I'll say think well before start pouring out your post on social media.
Making Money with Personal Branding
To make money from personal branding online in Nigeria you have to have huge followings on your social media accounts. You can make money from WhatsApp, Twitter, Instagram, and even Facebook with your group by promoting other brands, affiliate links, short links, and so on. How much you can make is totally dependent on how well you can bargain with those who want to do business with you and how much effort you on your social media to look attractive.
Conclusion
That is all in this article. As usual, let me know if I missed any part of this article. Also, let me know if there are topics you want me to write about on the blog or talk about on our YouTube Channel or maybe our podcast.
Recommended: