How to Make Money on Etsy in Nigeria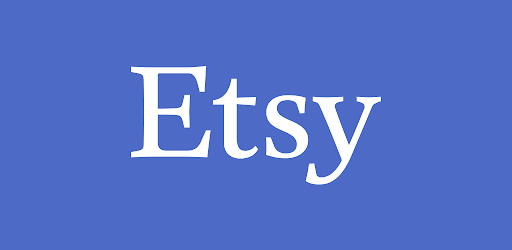 How to Make Money on Etsy in Nigeria. Are you thinking of starting an online business in Nigeria? Or you are thinking of a business idea that has to do with doing business online? Read this article to the end. In this article, I am going to be guiding you on how you can start making money selling items on Etsy from Nigeria.
I will be informing you on what you can sell on Etsy from Nigeria; how you can be paid for every good you sell, whether Etsy ships to Nigeria, and more. Making money on Etsy is just like making money on eBay from Nigeria.
What is Etsy?
Etsy.com is also known as Etsy.Inc. It is an online American e-commerce store where goods are sold and bought. Examples of goods that are popularly sold on Etsy are pieces of jewelry, accessories, clothes, shoes, craft supplies, vintage items, and more. On Etsy, you can sell almost anything as long as it falls on their categories. On Etsy, sellers can have personal storefronts where they can list their products at a fee as low as US$0.20.
Common Items to Sell on Etsy
The most common items Nigerians sell on Etsy from Nigeria are:
1. Vintage items
2. Craft supplies
3. Toys
4. Home decor
5. Pieces of jewelry
6. Clothing and more.
How Etsy Pay Sellers in Nigeria
The most commonly recognized way Etsy pays Nigerians is through PayPal. Whether you want to buy or sell goods on Etsy you need a Paypal account preferably a Paypal business account. This is to make sure your account is flexible and there are no restrictions to your account. PayPal is the most recognizable online method of payment so it is easy for your customers to also transact with you through the platform. Check out the top 101 products to sell online in Nigeria for money for more guide.
How to Make Money Selling on Etsy in Nigeria
Here are steps to make money selling items on Etsy in Nigeria.
1. Sign up on Etsy Website
The first step to start making money from Etsy in Nigeria is to sign up as a seller. To sign up as a seller you need to visit etsy.com on mobile or any computer device and scroll down to the bottom of the website and click 'sell'. When you click "sell" it is going to drop down and display 'sell on Etsy'.
Click 'sell on Etsy' and you will be taken to the sign-up page where you can open your Etsy shop. Click on 'open your Etsy shop' and you will be directed to a page where you will fill in all required fields as a seller or simply sign up with your Facebook account, Gmail account, or Apple account.
During the sign-up process, you will choose your product or brand name, give your shop a name, select the first product, set up your shop, and list more products. You do not have to stress yourself with worry after signing up as a seller of the e-commerce website as the website has so many engaged audiences – customers that visit to buy items regularly.
2. Select your Items
After signing up as a seller on Etsy the next step for you is to immediately start selling your items or products on your shop. As an Etsy seller, you will automatically see buyers that will order your items even if you do not direct buyers to your shop.
As I explained earlier, Etsy is just like the most popular e-commerce websites in Nigeria (Jumia and Konga). Consumers normally visit the website to purchase items. As a seller on Etsy, you can sell your product or items or sell the most popular items that are bought on the e-commerce website.
To discover the most popular items on the website you can do so personalized searches. However, the items that sell fast on Etsy are customized items. These items are rapidly bought because it is unique and very rare to buy elsewhere.
It is rare for you to find customized items on most online e-commerce stores but you find these on Etsy. About $1.72 billion was generated by 4.36 million active sellers on Etsy.com If this information does not tell you anything it tells you one thing and that is you can truly sell on Etsy and make huge profits.
Etsy analytics is also there to help you understand customers' behavior and what items they are really interested in. Understanding the analytics will help you sell only what Etsy buyers are interested in which will, in turn, increase your profits as time goes by.
It is also beneficial if you understand SEO (Search Engine Optimization) as it will help buyers locate your items and store them easily.
3. Set your Perfect Competitive Price
Anywhere goods or items are sold is very competitive. It is competitive because every seller wants to increase their sales. This happens in physical markets and it happens in online stores. I am sure you have also experienced this when you go shopping on Konga or Jumia.
When you are trying to buy a particular product you will often go for the lowest prices at the same quality. Therefore, you will buy your product from the seller that has the lowest prices. On online stores sellers with the lowest prices often sell more and faster than sellers who want the high prices.
As a seller who wants to increase sales on Etsy.com, you need to put the prices of your items at the best offer possible to increase your sales easily. To do this you need to look at other sellers selling the same items as yours and set your prices lower than theirs.
4. Drive Traffic to your Etsy shop
Apart from the organic traffic that visits Etsy.com, you can also direct your own traffic to your Etsy shop. This traffic is very important because it increases the chances of more sales. And it is easier to deliver the items. Let me give an example.
Imagine you are selling art portraits on Etsy and you are able to attract buyers from Nigeria it will be easier for these buyers to pay you; it will be very easy to ship these artworks to these buyers because you are in the same country as them. Attracting customers to your Etsy shop is simple.
You just need to use social media like WhatsApp, Twitter, and Instagram. On each post, talk about your items and the amazing prices you are willing to sell them then drop links for intending buyers to visit your shop.
Pros and Cons of Selling on Etsy
There are many pros and cons when it comes to selling on Etsy but I will focus on one pro and con. The major disadvantage you have as a seller on Etsy is that you have to share a certain percentage of the money you have made with Etsy. According to Etsy, you will be charged 3.5% for every item you sell in the shop.
This money might not seem much but if you have plenty of sales it is. The advantage is that you will be able to sell your products easily. Instead of having different places where you sell your items you can have just one place. This makes it easy to track your sales and it gives you focus.
Note: If you are really serious about making money on Etsy you have to use VPN to sign up because Nigeria is no longer part of the listed countries that can sell on Etsy.
Conclusion
Etsy.com is highly underestimated by Nigerians because they do not understand how it works. With this article, I hope you now know how you can go about it to start making money.
Image Credit to Etsy.com
Recommended: