How to Make Money Selling on Jiji: Quick Guide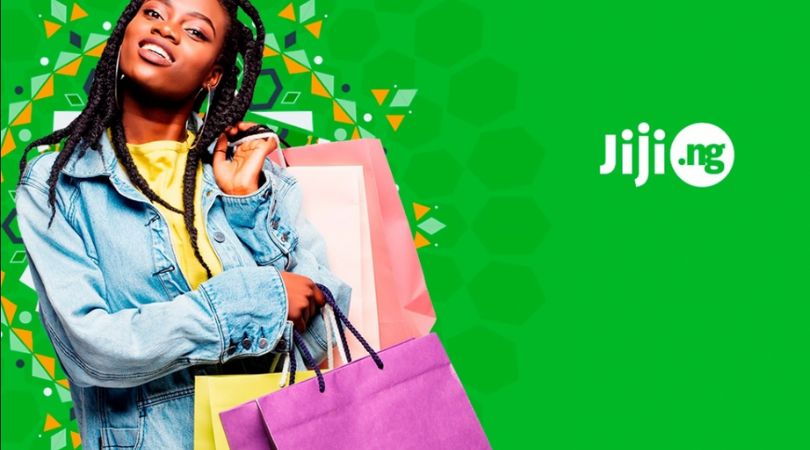 In this article, we will be explaining in detail how to sell on Jiji to make money. We will be looking at what jiji is really about, why you should promote or advertise your products on Jiji, and the right way on how to sell on Jiji to make money.
Many people think selling products or items is not profitable on jiji and this is because they are not getting sales from their customers. Customers barely see the advert and those that see it do not really buy. Some even say Jiji is a total waste of time.
They do not know that selling items on Jiji is not just about posting what you sell. It is about the way you go about it. Read this article to the end to get the steps.
What is Jiji?
Jiji is an online marketplace for Africans. It provides buyers and sellers a platform to meet and exchange goods and services. Jiji is the biggest online shopping classified in Africa. It is an online marketplace where you can buy and sell anything ranging from Automobiles, fashion items, phone accessories, and more. Jiji was founded by Anton Wolyansky in the year 2016.
How does Jiji Work?
The way Jiji works is that it allows you to create an account with verification. After this is done successfully, you can now proceed to choose the category of product you want to sell, upload pictures and describe what the product is all about. After this, you will add your phone number for easy and fast communication between you and your customers. That is all. At the end of the account opening on Jiji you will be able to sell fast through the high rate of people looking for products to buy on the platform.
How Many Countries does Jiji Operate in?
Many Africans think Jiji is just restricted to their country alone but this is not true. Jiji is an African e-commerce platform which means it is available in other African countries. However, it is not in all African countries.
As of the time of writing this article Jiji is only available in:
1. Nigeria (jiji.ng)
2. Kenya (jiji.co.ke)
3. Ghana (jiji.com.gh)
4. Tanzania (jiji.co.tz)
5. Uganda (jiji.co.ug)
Benefits of Using Jiji
There are many benefits to using Jiji to sell products and services. However, the major benefits are.
1. Search Engine Optimization (SEO)
If you properly post goods and services on Jiji and these products are searched on Google your Jiji account will show up on Google's search results. This means that with this customers even outside Jiji can locate you easily.
2. Communication and Message Features
Another reason Jiji is a unique e-commerce website for Africans is the communication and message features it has. As a seller on Jiji you can directly communicate with your buyers without the interference of any third party. This is not common with other online marketplaces like Konga or Jumia.
3. Selling Any Products
This is the biggest advantage of using Jiji. You can sell any product on Jiji whether it is new, old, or even fairly-used. Jiji will not restrict you.
4. Boost Advantage
You can boost your ads if you have enough money and you want to boost sales fast. This advantage is not on any other ecommerce platforms in Africa.
5. Free Account Opening
While other online market place in Africa like Jumia and Konga are charging directly or indirectly to sell goods and services on their platform, Jiji allows you to create and sell their platform for free.
The Cost to Sell on Jiji?
This is the best advantage you can have as a seller on Jiji. As I said earlier, Jiji is hundred percent free to both sellers and buyers. You do not need to pay Jiji a service charge or commission to sell products on Jiji platform. Anyone that is telling you to bring a certain money to help you create an account or sell on Jiji all in the name of a service charge is lying to you.
How to Sell on Jiji and Make Money
Here are the steps on how to sell on Jiji fast.
1. Create a Jiji Account
This is the first step to selling on Jiji. Depending on either of the eligible African countries the first step to creating an account with Jiji is to visit their website. Just copy the link from the list above to visit the site directly.
2. Fill out the Register Forms
Registration of your Gmail address or Facebook account is very important on Jiji. However, you can register manually and then click on the register button.
3. Verify your Email Address
This is very important too if you want to sell on Jiji. After inputting your Gmail address, a confirmation code to the Gmail address you provided. This is a security measure to truly confirm that you are the owner of the email you provided and the email is valid.
4. Upload a Profile Picture
Although this is not really important when setting up an account on Jiji, it creates a level of trust when your customers know what you look like. It makes them convinced that they can buy from you. To upload a picture on your Jiji account, click on your profile picture icon on the left side on your Jiji dashboard and upload a clear picture of yourself.
5. Listing Products to Sell on Jiji
It is necessary to list your product or service appropriately on Jiji. This helps Jiji to understand your product and how they can easily promote it.
A. Click on Post Free Ad Button
The 'post free ad' is accessible on any area of the Jiji page. All you need to do is to look for it and click it.
B. Select a Category
I once made this mistake when I was trying to sell on Jiji last year and due to this customers and buyers were unable to locate my profile. So it is very crucial you select the right category for your product. For example: If you are selling clothes make sure the category you choose is the clothing category. If you are selling laptops make sure you choose laptops and computers category.
C. Fill in the Details
You will fill in details like title, description, price, and other relevant information about your product like colour and size on the next page. Do not skip this page for any reason as it plays a vital role in the visibility of your product on and off the Jiji website.
D. Upload an Image
Customers need to be able to know what your products look like. It convinces them to buy. At this stage, you should snap the product you want to sell clearly and upload it. Jiji allows you to upload three pictures. You can snap the products in different sizes and colours just to display varieties on your Jiji profile.
E. Select a Location
Many sellers usually avoid this on jiji. They feel selecting a location will discourage buyers especially if the buyer notices they are far from their place of residence but this is not true. Selecting a location is good for your profile as it helps people in your location to even find you easily.
For example, let us say you sell live turkeys and you live in Epe, Lagos, Nigeria. When users search for turkey sellers in Epe, Lagos your profile will show up easily.
6. Submit your Product Listing
After all this is done you should click on 'post free ads'. It is important to note that all products listed on jiji are first subjected to review. This is to make sure Jiji sellers comply with the rules and regulations of Jiji. And the sellers are not allowed to sell stolen, harmful and contraband products. So if you are planning to sell all these on the website your profile will be taken down.
Conclusion
After following all the steps I have mentioned above and you abide by the rules and regulations you will be certified as a seller on Jiji. When buyers search for your product and they like your profile they will click on it. If they like what they see they will contact you and start buying.
Image credit to TechCrunch.com
Recommended: