How to Make Money with Canva: 10 Best Ways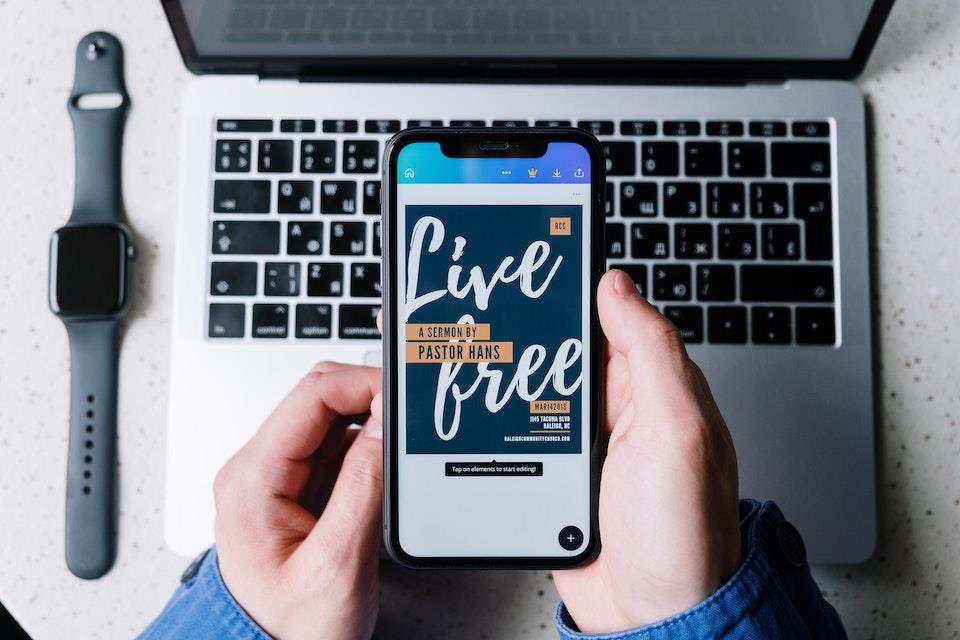 In the dynamic landscape of digital design, Canva has emerged as a beacon of creativity, revolutionizing the way individuals and businesses conceptualize and communicate their visual ideas. With its comprehensive array of design tools and intuitive interface, Canva has transcended its role as a mere graphic design platform, evolving into a versatile creative hub.
From crafting stunning social media graphics to producing polished marketing materials, Canva's expansive features empower users of varying skill levels to bring their imaginations to life. In this article, we embark on a journey to explore how Canva can not only serve as a conduit for artistic expression but also as a conduit for financial growth.
Delve into the depths of its capabilities and unearth ten of the most compelling methods to monetize your creativity, all within the framework of Canva's transformative ecosystem.
Canva's Advanced Features
Canva, a versatile graphic design tool, offers an array of advanced features that can be leveraged to generate income. From its extensive library of design elements to its user-friendly interface, Canva enables users to create professional-quality visuals without the need for advanced design skills.
Its premium subscription, Canva Pro, unlocks a multitude of advanced features such as resizable designs, access to over 75 million stock photos, and the ability to create brand kits for consistent branding. The team collaboration feature is invaluable for freelancers and agencies working on client projects, allowing seamless sharing and editing.
Additionally, the Magic Resize tool streamlines the process of adapting designs to various formats, saving time and effort.
Tools and Resources for Learning Canva Design
For those aiming to make money using Canva, gaining a deep understanding of its design capabilities is crucial. Canva provides a range of resources to aid in mastering the platform. The Canva Design School offers free online courses covering design fundamentals, typography, and color theory.
These courses are ideal for beginners and those looking to refine their design skills. The extensive template library not only serves as inspiration but also as a practical learning tool. By deconstructing and modifying existing templates, users can learn the principles of design composition and layout.
Engaging with Canva's active community on social media and forums can provide insights, tips, and even potential collaboration opportunities with fellow designers.
10 Best Ways to Make Money with Canva
Listed below are the ten (10) most compelling ways to harness your Canva skills and make money. They include:
1. Create and Sell Canva Templates
One of the most lucrative ways to make money with Canva is by creating and selling Canva templates. Canva offers a wide range of design tools and features that enable you to design eye-catching templates for various purposes, such as social media posts, presentations, business cards, and more.
These templates can save time and effort for individuals and businesses seeking professional designs without the need for extensive design skills. To start, identify a niche or theme that has a demand for templates. It could be anything from Instagram story templates to wedding invitation designs.
Create visually appealing and functional templates that cater to the needs of your target audience. Once your templates are ready, you can list them on platforms like Etsy, Gumroad, or even your own website. Be sure to market your templates effectively to attract potential buyers.
2. Start a Print-On-Demand Business
Another fantastic way to monetize your design skills through Canva is by starting a print-on-demand business. With this approach, you can design custom graphics, illustrations, or slogans and apply them to a variety of products, such as t-shirts, mugs, phone cases, and more.
Canva's design tools provide the flexibility to create unique and appealing designs that resonate with your target market. To get started, select the products you want to offer and design corresponding graphics using Canva's features. Keep in mind that your designs should be captivating and align with current trends or specific niches.
Once your designs are ready, partner with a print-on-demand service that integrates with Canva, allowing you to effortlessly transfer your designs onto the chosen products. When a customer places an order, the print-on-demand provider handles the production and shipping, while you earn a portion of the sales as profit.
3. Design eBooks and Digital Products
Harness the power of Canva to create and sell eBooks and digital products that cater to various audiences. Canva's user-friendly interface and diverse design elements make it an ideal tool for crafting visually appealing eBooks, guides, workbooks, and other digital resources.
Begin by selecting a niche or topic you are knowledgeable about and that has a demand. Whether it's a recipe eBook, a fitness guide, or a productivity planner, tailor your designs to offer value to your target audience. With Canva, you can seamlessly integrate text, images, graphics, and even interactive elements into your digital products.
Utilize Canva's templates as a starting point and customize them to match your branding and content style. Once your product is ready, export it as a PDF or other relevant digital format. You can then sell your creations through platforms like Gumroad, SendOwl, or your own website.
Effective marketing strategies, such as social media promotion and email marketing, can help you reach a wider audience and boost your sales.
4. Offer Canva Tutorials and Courses
If you possess a strong understanding of Canva's features and design principles, consider sharing your expertise by offering tutorials and courses. Many individuals and businesses are eager to enhance their design skills, and Canva is a popular choice for beginners and professionals alike.
Craft comprehensive tutorials that cover various aspects of Canva, such as creating engaging social media graphics, designing logos, or mastering presentation layouts. You can package your tutorials as written guides, video courses, or even live webinars.
Platforms like Udemy, Teachable, or Skillshare provide excellent opportunities to host and sell your courses. Promote your offerings through social media, your blog, and email newsletters to attract learners interested in improving their design capabilities.
Sharing your knowledge and helping others navigate Canva effectively can establish you as an authority in the field while generating a reliable stream of income.
5. Design and Sell Merchandise
Tap into your creative talents by designing and selling merchandise using Canva. From t-shirts and hoodies to tote bags and phone cases, the possibilities are endless. Canva's design tools allow you to craft unique and appealing designs that resonate with your target audience.
Start by brainstorming design ideas that align with current trends or cater to a specific niche. Whether it's witty slogans, intricate illustrations, or motivational quotes, your designs should stand out. Once your designs are ready, you can partner with print-on-demand services that integrate seamlessly with Canva.
These services handle the production, shipping, and even customer service, while you focus on creating captivating designs. Platforms like Printful, Printify, and Teespring are popular choices. Market your merchandise through social media, your blog, and any other relevant channels to attract potential buyers.
As your designs gain traction, you can establish a steady stream of income from the sales of your custom-designed merchandise.
6. Become a Canva Affiliate
If you're enthusiastic about Canva and its capabilities, consider becoming a Canva affiliate to earn money while promoting the platform. As a Canva affiliate, you will receive a unique affiliate link that you can share with your audience. Whenever someone signs up for a paid Canva subscription through your link, you earn a commission.
Canva's popularity and user-friendly features make it an attractive choice for individuals and businesses looking to improve their design game. To succeed as a Canva affiliate, create informative and engaging content that highlights the benefits of using Canva's premium features. This could include blog posts, tutorials, or video reviews.
Share your affiliate link in your content and encourage your audience to explore Canva's paid plans. Platforms like ShareASale or CJ Affiliate can help you join the Canva affiliate program. Keep in mind that transparency is key—always disclose your affiliate relationships to maintain trust with your audience.
7. Offer Design Services
Unlock your potential by offering design services powered by Canva. If you have a knack for creating visually stunning graphics, advertisements, social media posts, and more, there's a growing demand for your skills. Canva's user-friendly interface and extensive library of templates and design elements make it an ideal tool to provide professional design services to individuals and businesses.
Start by showcasing your portfolio of Canva-powered designs to demonstrate your capabilities. Create a diverse range of samples that highlight your versatility—this could include everything from event invitations to infographics. Tailor your services to cater to specific needs, whether it's helping small businesses establish their online presence or assisting influencers with eye-catching content.
Advertise your services through your blog, social media, and professional networking platforms. As you gain clients and build a reputation for delivering top-notch designs, you will be well on your way to a profitable design service business.
8. Provide Brand Identity Services
Branding is a crucial aspect of any business's success, and you can capitalize on this by offering brand identity services powered by Canva. Canva's robust tools allow you to create cohesive branding materials, including logos, color palettes, business cards, and more.
Businesses, startups, and entrepreneurs often seek professional assistance in developing a strong and memorable brand identity that resonates with their target audience. Begin by understanding the client's vision and business objectives.
Utilize Canva's features to design logos that encapsulate the brand's essence and design elements that maintain consistency across all marketing materials. Craft comprehensive branding packages that include various assets, ensuring a unified and polished brand image.
Your ability to leverage Canva's design capabilities will enable you to offer affordable yet visually striking branding solutions. Showcase your past branding projects on your website and social media, and consider offering package deals to entice potential clients. Providing exceptional branding services can establish you as a go-to expert in the realm of brand identity.
9. Create and Sell Printable Art
Harness your creativity by designing printable art and selling it online. Canva's versatile design tools make it easy to craft beautiful wall art, inspirational quotes, calendars, planners, and more. These digital products can be downloaded and printed by customers to adorn their homes or office spaces.
Start by identifying popular niches or themes that resonate with your target audience, such as motivational quotes, home decor, or holiday-themed art. Design visually appealing and high-quality printable art using Canva's features, and then export them as downloadable files, typically in PDF format.
Platforms like Etsy or Gumroad offer ideal marketplaces to list and sell your creations. Pair your printable art listings with captivating visuals and thorough descriptions to entice potential buyers. Utilize social media and relevant online communities to promote your products.
As customers discover and appreciate your designs, you'll establish a steady stream of income from the sales of your printable art.
10. Start a YouTube Channel or Blog
Share your expertise and insights about Canva through a YouTube channel or a blog. This approach allows you to educate and entertain your audience while building a loyal following. With Canva's wide range of design capabilities, you can create engaging visual content to complement your tutorials and articles.
Start by identifying a niche within Canva, such as graphic design tips, social media strategies, or branding advice. For a YouTube channel, create video tutorials showcasing Canva's features and how to use them effectively. Use your design skills to craft visually appealing graphics for your video thumbnails and intros.
Engage with your viewers by responding to comments and addressing their questions. If you prefer writing, start a blog where you can publish in-depth guides, tips, and case studies related to Canva. Utilize Canva's tools to create custom graphics for your blog posts, enhancing their visual appeal.
Share your content on social media, relevant forums, and other platforms to attract readers. Monetize your YouTube channel or blog through various means, such as ads, sponsorships, affiliate marketing, and even selling your own digital products or courses.
Consistency, valuable content, and an engaging personality will help you grow your audience and generate income over time.
Strategies for Growing Your Canva-based Income
As you embark on your journey to make money with Canva, there are several key strategies that can help you maximize your earnings over time:
*First, continuously refine your design skills by exploring Canva's features and staying updated with design trends. This will enable you to create higher quality and more sought-after designs.
*Second, invest in building a strong online presence through social media, a professional website, and active engagement with your target audience. Regularly showcase your portfolio, share design tips, and interact with potential clients or customers.
*Third, diversify your income streams by exploring multiple avenues such as design services, tutorials, digital products, and more. This not only provides a stable income but also reduces your reliance on a single source.
*Lastly, seek feedback from clients, customers, and peers to improve your offerings and tailor them to the evolving needs of your audience.
By consistently honing your skills, expanding your reach, diversifying your income, and embracing feedback, you can steadily grow your Canva-based income and achieve long-term success.
Conclusion
In conclusion, the versatility and user-friendly interface of Canva open up a world of opportunities for individuals seeking to monetize their design skills. The 10 strategies discussed in this article offer a comprehensive guide to navigating the realm of Canva-based income generation.
Whether you choose to create and sell templates, provide design services, or embark on affiliate marketing, success lies in your ability to deliver high-quality work that resonates with your target audience. By embracing innovation, continuous learning, and a commitment to excellence, you can transform your proficiency in Canva into a sustainable and fulfilling source of revenue.
As you explore these avenues, keep in mind that dedication, perseverance, and a customer-centric approach are essential for achieving financial success while making a positive impact in the world of design.
Recommended: